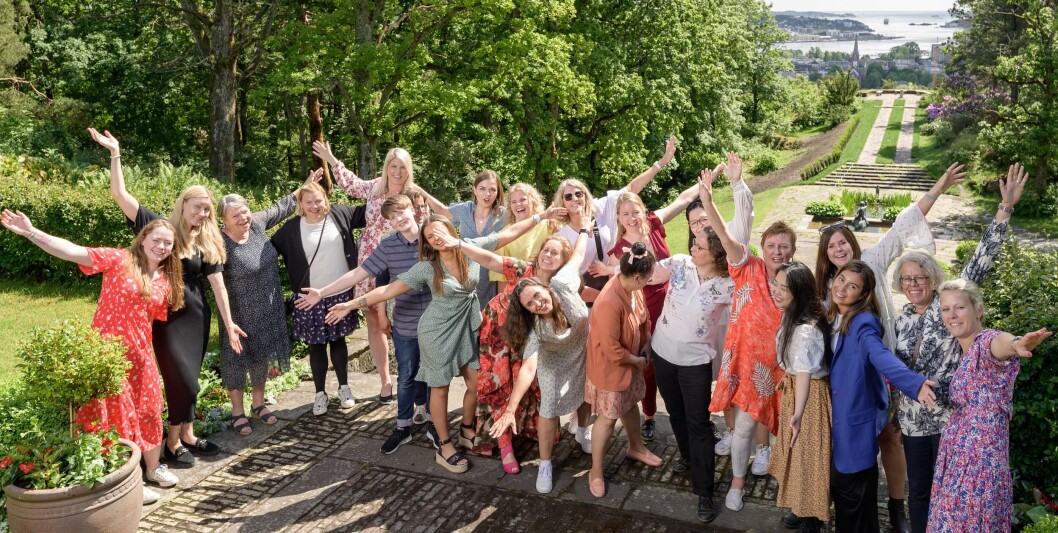 RAS supplier quadruples proportion of female employees
The proportion of female employees in recirculating aquaculture systems (RAS) supplier Pure Salmon Kaldnes has nearly quadrupled in just one year, from 9% to 34% after the company doubled its staff to meet demand.
The Norway-based company is owned by 8F Asset Management, the parent of Pure Salmon, which aims to produce 240,000 tonnes of salmon a year at on-land plants around the world.
8F bought the company Krüger Kaldnes a year ago, renamed it Pure Salmon Kaldnes, and has increased the number of employees from 50-plus to 106 to supply Pure Salmon's projects and external customers.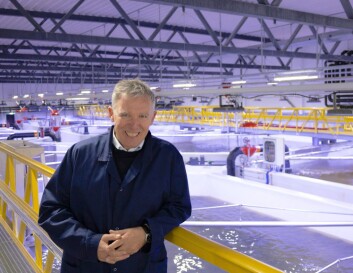 34% women
More than half of the newly hired employees over the past year are women. "It is not sustainable to have a competence-based company staffed almost entirely by men," said communications and human resources director Per Håkon Stenhaug.
"This is the result of a purposeful plan. The aquaculture industry, although it has improved in recent years, is still fairly male-dominated. Our goal has always been to take a clear and distinct industry responsibility to help change this.
"Right now, we have reached a female share of 34%. Considering today's job market, and that these are positions that require strong competencies, we are incredibly pleased to be able to attract so many talented and highly qualified women to Pure Salmon Kaldnes in such a short time. Hopefully this means that we have done something right, and that the company is perceived as an attractive workplace also for women."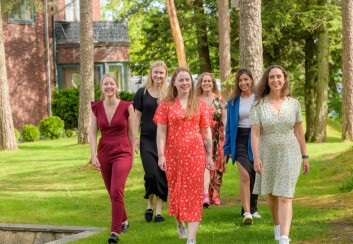 Gender parity
Pure Salmon Kaldnes said it will employ another 14 subject specialists in the coming months and aims to double the current number of employees within two years to handle future assignments both abroad and in Norway.
Stenhaug said the company will continue to increase the proportion of women on the payroll.
"We want to achieve more or less equal gender ratio in the company," said Stenhaug, who added that it was not desirable, realistic or sustainable to run an international and competence-based company that relies almost entirely on men for further growth and development.
Stronger teamwork
That's a view shared by Ann Kristin Andersskog, 27, who was recently hired as a process engineer.
"A less skewed gender ratio means that we get a better working environment and stronger teamwork. Also, women tend to be good at logistics and project management," said Andersskog.
"Furthermore, it is not ideal for a company's development that too many people think alike. The goal should therefore be to have a female share of at least 50%, however, there is no point for it to be skewed the other way around either."
A more generous culture
Newly hired global head of quality and health and safety, Synnøve Helland, 53, said diversity and the company's values, focusing on sustainability, animal welfare and human resources, were crucial for her when choosing to leave an important position as chief executive of Nofima's research station at Sunndalsøra.
"A steadily increasing share of women is very good for the company. Greater diversity means that we get a stronger and more generous culture that eventually will lead to better development and results," said Helland.
Pure Salmon originally intended to be producing its first salmon in Japan by 2021 and was due to get its RAS technology from Israeli firm AquaMaof until it decided to buy Krüger Kaldnes.
It has now broken ground on a 10,000-tonne Atlantic salmon RAS facility in Tazewell County, Virginia, in the United States, and has previously said that it also expects to start work facilities in Japan and Brunei this year.
Pure Salmon also plans five 20,000-tonne facilities in China, and one of the same size in the land-locked southern African state of Lesotho.