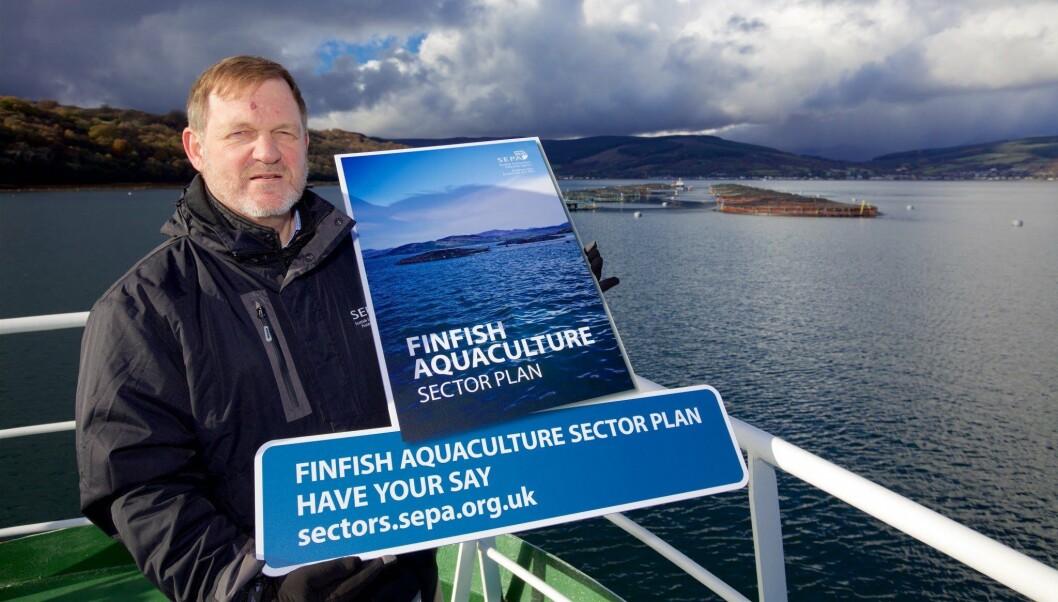 Rigorous SEPA plans 'can help industry grow'
Scottish salmon farmers have welcomed "rigorous" but "enabling" proposals for the industry made today by the Scottish Environment Protection Agency (SEPA).
SEPA has published what it describes as "firm, evidence-based proposals for a revised regime that will strengthen the regulation of the sector".
These include:
A tighter standard for the organic waste deposited by fish farms.
More powerful modelling using the best available science, replacing 15-year-old framework.
Enhanced environmental monitoring and creation of new SEPA enforcement unit to ensure compliance is non-negotiable.
A new interim approach for controlling the use of in-feed anti-lice drug emamectin benzoate (SLICE).
A new approach that could allow for larger farms than traditionally approved, provided they are appropriately sited in sustainable locations.
The proposals come in the wake of a survey undertaken by specialist marine scientists, using research vessel the Sir John Murray, to examine the environmental impacts from eight fish farms.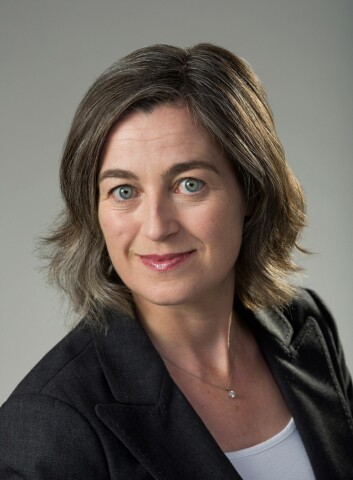 The scientists analysed 302 chemical samples from 93 sample stations for emamectin benzoate and Teflubenzuron, last used in 2013. The medicines were detected in 98% and 46% of samples respectively, with residues more widely spread in the environment around fish farms than had previously been found.
Years of collaborative work
Julie Hesketh-Laird, chief executive of the Scottish Salmon Producers' Organisation, which represents all but one of the country's salmon producers, said: "This is a rigorous report setting out modern regulation and enabling the industry to grow sustainably over the long term. It is the culmination of years of collaborative work between the Scottish salmon farmers and SEPA to develop a new framework for the gradual and careful expansion of the Scottish salmon sector.
"We share SEPA's vision of an innovative, sustainable salmon industry underpinned by clear and accurate regulation. This report will remove many of the barriers preventing the development of more modern facilities further from the shore and we look forward to SEPA's support as the industry makes this change.
"The various recommendations in the SEPA plan indicate how important up-to-date science is for both the development of salmon farming and its monitoring and regulation. New technology, better science and modelling and a dedicated resource to work with salmon farmers will help to ensure a robust and well-regulated industry with a strong environmental performance record and recognised provenance."
'Precautionary principle position'
SEPA has passed on its survey report to the UK Technical Advisory Group (UK TAG), a partnership of the UK environment and conservation agencies, and asked it to make recommendations on new environmental standards for emamectin benzoate to the Scottish Government.
In the interim, it said it will adopt a "precautionary principle position" which imposes a much tighter interim standard for the use of the medicine at any new site.
In the press release, the agency said: "This is based on the now substantial weight of scientific evidence that the existing standards do not adequately protect marine life. This interim standard will set a limit so low that it will, effectively, mean emamectin benzoate can only be discharged in very limited quantities at any new site."
SEPA guidelines
Hesketh-Laird said the SSPO welcomed SEPA's decision to refer its findings to UK TAG to make recommendations on emamectin benzoate use.
"The discovery of residues is important information but it should be remembered that salmon farmers were operating to SEPA guidelines throughout the past five years," said Hesketh-Laird.
"The management of sea lice on farms has moved on considerably from reliance on veterinary medicines. The use of cleaner fish is highly effective. Other techniques using warm or fresh water are also working well. In fact, the levels of sea lice on farms is as low now as it has been for the past five years.
"However, salmon farmers need the reassurance that veterinary medicines are available should the need arise and we will be keen to study the recommendations from the UK Technical Advisory Group."
Scotland-wide consultation
SEPA will hold Scotland-wide consultation on its proposals throughout November and December. The agency's chief executive, Terry A'Hearn, said: "We're now keen to hear directly from individuals, interest groups, NGOs, communities, companies and others on their views on the proposals as we move to strengthen our regulatory approach."
SEPA's Finfish Aquaculture Sector Plan, which outlines its broad vision for fish farming and includes an annex on discharges from marine cage fish farms, can be downloaded here.
Its Fish Farm Survey Report is available here and and a statement about emamectin benzoate limits is available here.