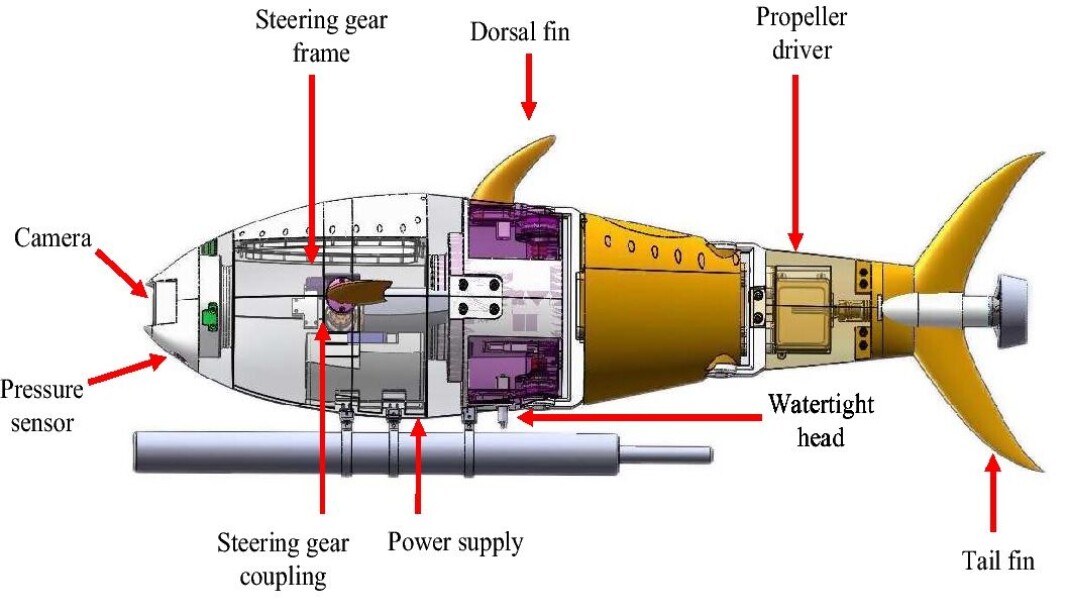 Better than the real fin…
Researchers have developed a mechanical tuna for monitoring water quality in aquaculture that can outperform biological fish
The development and testing is presented in the latest issue of the scientific journal Journal of Bionic Engineering. The researchers behind the article are Yiting Ji, Yaoguang Wei, Jincun Liu and Dong An who work at the National Innovation Centre for Digital Fishery at the China Agricultural University in Beijing.
They have developed a robotic fish that resembles a tuna.
The researchers write that thunniform swimmers (tuna), which have a swinging narrow tail root and a moon-shaped tail fin, have problems at low speed and are bad at taking sharp turns.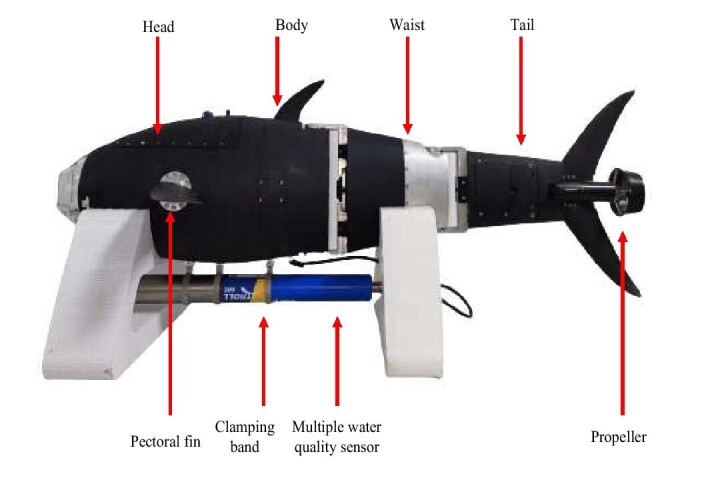 "In most cases, faster speed and higher manoeuvrability are not possible to achieve simultaneously for most marine creatures and their robotic versions. In the article, we present a new hybrid tuna-like swimming robot for monitoring water quality in aquaculture, which facilitates both faster speed and higher manoeuvrability," they write in the abstract to the paper.
Propeller
The robot prototype emphasises streamlining and improved manoeuvrability mechanism design in conjunction with a narrow propeller attached to the tail.
"The innovative design allows the robot to easily perform the swimming stroke in multiple modes, including forward swimming, turning, diving and ascending," write the researchers.
"The properties of our robot have been validated through a series of indoor swimming pools and breeding ponds. The robot fish can achieve a maximum speed of up to approx. 1.16 m/s and a minimum turning radius less than 0.46 body lengths and its maximum turning speed can reach 78.6 degrees per second."
The researchers believe that due to its high speed, good manoeuvrability and relatively small size, the robotic fish sheds light on what they call intelligent monitoring in complex aquatic environments.
The abstract can be read here.