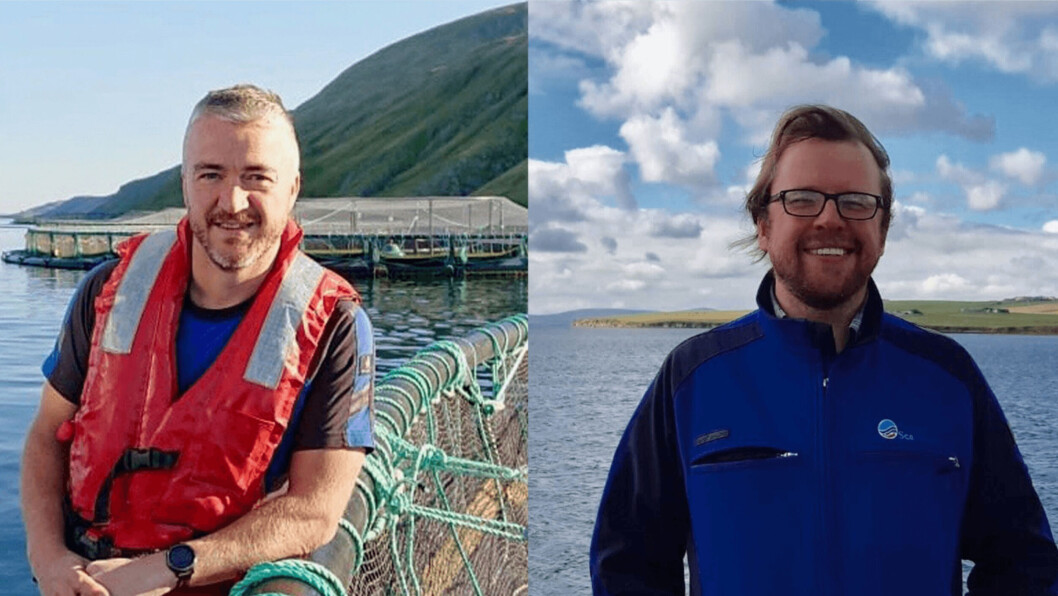 Scottish Sea Farms picks local staff for key Northern Isles jobs
Scottish Sea Farms has promoted two senior staff to new area manager roles following the recent restructuring of its Northern Isles farming region.
Robbie Coutts has been appointed Shetland area manager and Will Scott will take up the role of Orkney area manager, SSF said in a press release.
Both will support Richard Darbyshire, who became Northern Isles regional manager after the consolidation of the Shetland and Orkney operations at the beginning of August.
New opportunities
Darbyshire said: "Both Robbie and Will have a sound understanding of the company's systems and processes, meaning they can hit the ground running in their new roles.
"But perhaps most exciting is that, together, they bring a complementary blend of skills and knowledge to the roles that will be of huge practical support both to myself and our farm teams across the Northern Isles region.
"The fact that we're promoting from within the company also means that there will soon be two new opportunities available for those interested in advancing their own roles."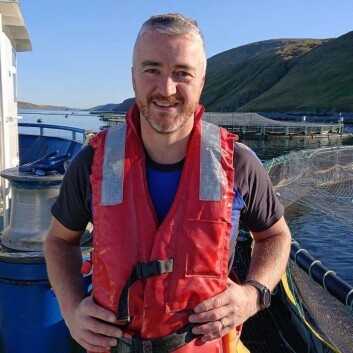 18 years in fish farming
Coutts has 18 years of practical experience of marine farming in Shetland waters with Scottish Sea Farms, progressing from health and quality technician, to trainee manager then farm manager of Holms, Lippie and Teisti.
He said getting the promotion was "a very proud moment".
"I've been with the company a long time, working my way up, and I've known most of the guys here since I started," said Coutts, who has an honours degree in Marine Resource Management from Aberdeen University and is an active figure in the Shetland community.
Site visits
"The restructuring is good for the whole region and will hopefully involve a few other people progressing as well."
In his new position, which he starts tomorrow, Coutts will be travelling widely, visiting all the company's farms in the area, a challenge he takes in his stride.
"I drive past every salmon farm in Shetland to get to my current work so I know them all already!" he said.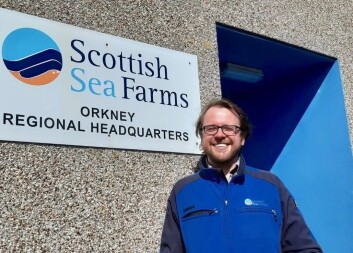 Leadership programme
Kirkwall native Scott joined SSF in 2013 and has held a number of roles, including biomass assessor, health and safety coordinator and, most recently, fish health and welfare manager.
Last November, he was one of several SSF employees to enrol on the Scottish Aquaculture Innovation Centre (SAIC) Leadership Programme, a mix of on-site learning and personal development.
"We've had a lot of consistency with the management team in Orkney so to be able to continue that is really important," said Scott.
"I came in with the minimum experience, but Richard had faith in me and has given me the confidence to progress and expand my role.
"We've had a really good run of results in the last three years and now we're able to put things in place to push on to the next stage and it's exciting to be a key part of that."