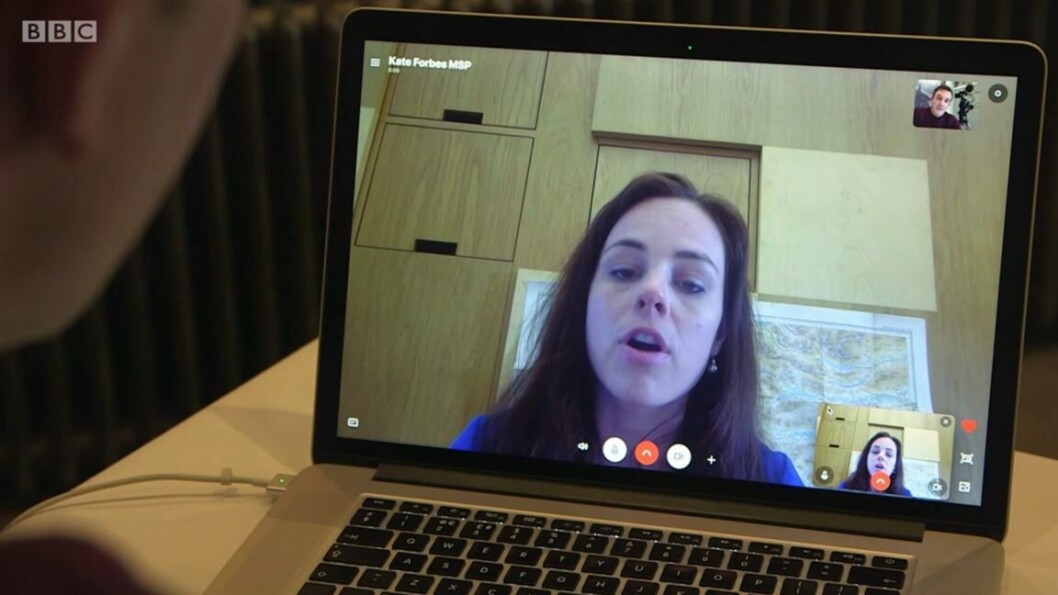 Skye MSP defends new salmon farms from BBC critic
Skye MSP Kate Forbes has told the BBC's The One Show that there shouldn't be a block on new salmon farms because rural communities must not "take the hit for the failure" of the industry to provide adequate information and research.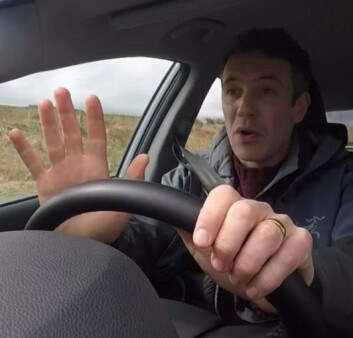 Forbes is a member of the Scottish Parliament's Environment, Climate Change and Land Reform (ECCLR) committee, which recently completed an inquiry into the impact of salmon farming on the environment. In a report to the Rural Economy and Connectivity (REC) committee, it warned expansion of the industry could cause irreparable damage to the environment unless salmon farming changed what the committee regarded as damaging practices.
One Show presenter Joe Crowley, who reported on salmon mortality on the programme earlier this year, focused on the industry again when visiting what he described as the "divided community" of Skye to report on plans for two new organic salmon farms.
Referring to the ECCLR report, he told SNP MSP Forbes: "You effectively said in that report we cannot go on as we are now. Well, these salmon farms being proposed in your patch, they are going on as we are now."
No moratorium
Forbes said: "I don't support, as some of my colleagues do, a moratorium on salmon farms. I do support that if there is to be any expansion it goes hand-in-hand with more research."
When she told Crowley that was not happening yet, he asked: "So shouldn't there be a moratorium?"
Forbes replied: "No, because I don't think that rural communities should take the hit for the failure on the part of salmon farmers to ensure that there's adequate information and adequate research going on at the same time.
"Any changes are going to take a while. You cannot expect that by tomorrow, for example, we will have made a difference."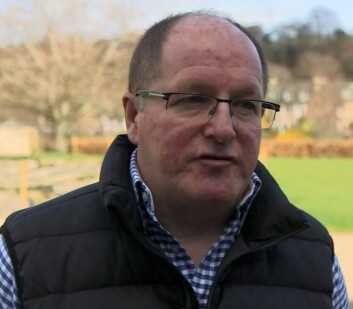 Crowley also interviewed Alex Macinnes, one of the directors of Organic Sea Harvest, the company planning to open the Skye farms, after Highland Council planners granted permission for two 2,500 tonne farms.
Overcome challenges
"I am really, really pleased," said Macinnes. "We have environmental challenges out there, nobody is denying that. But I think the industry is young enough, it's robust enough, to actually overcome these challenges."
Earlier in the report, Crowley interviewed Derek Dowsett, from the Skye District Salmon Fishery Board, though failed to mention Dowsett's other interest as owner of Three Esses Ltd, which operates the fishing for nearly the entire length of the River Snizort and offers fly-casting lessons and ghillies to customers.
Dowsett said: "The sea lice will find their way to these fish [in the salmon farms] and it's a nursery for them."
Little being done
When Crowley suggested salmon farms were not the only reason stocks of wild salmon were declining, Dowsett replied: "There could be many other causes out there that we don't yet know about but we know about these and very little at the moment is being done."
The programme also featured two local residents who both backed the new salmon farms. One said: "I feel strongly that we need more than tourism on Skye, we need people who are going to live and work and have kids."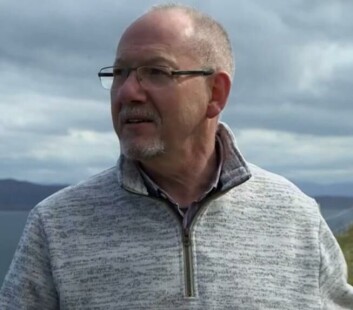 But guesthouse proprietor Ian Dobb was worried about the effect on tourism.
Standing overlooking the area where the farms will be sited, he told Crowley: "Tour buses come here, they bring people to take photos of this fabulous vista. People come from all around the world to take these views in. They'll go elsewhere."
The report finished with a camera shot of Staffin Community Slipway. The slipway is to be enhanced by Staffin Community Trust with money that will come from Organic Sea Harvest, although that wasn't mentioned on the programme.