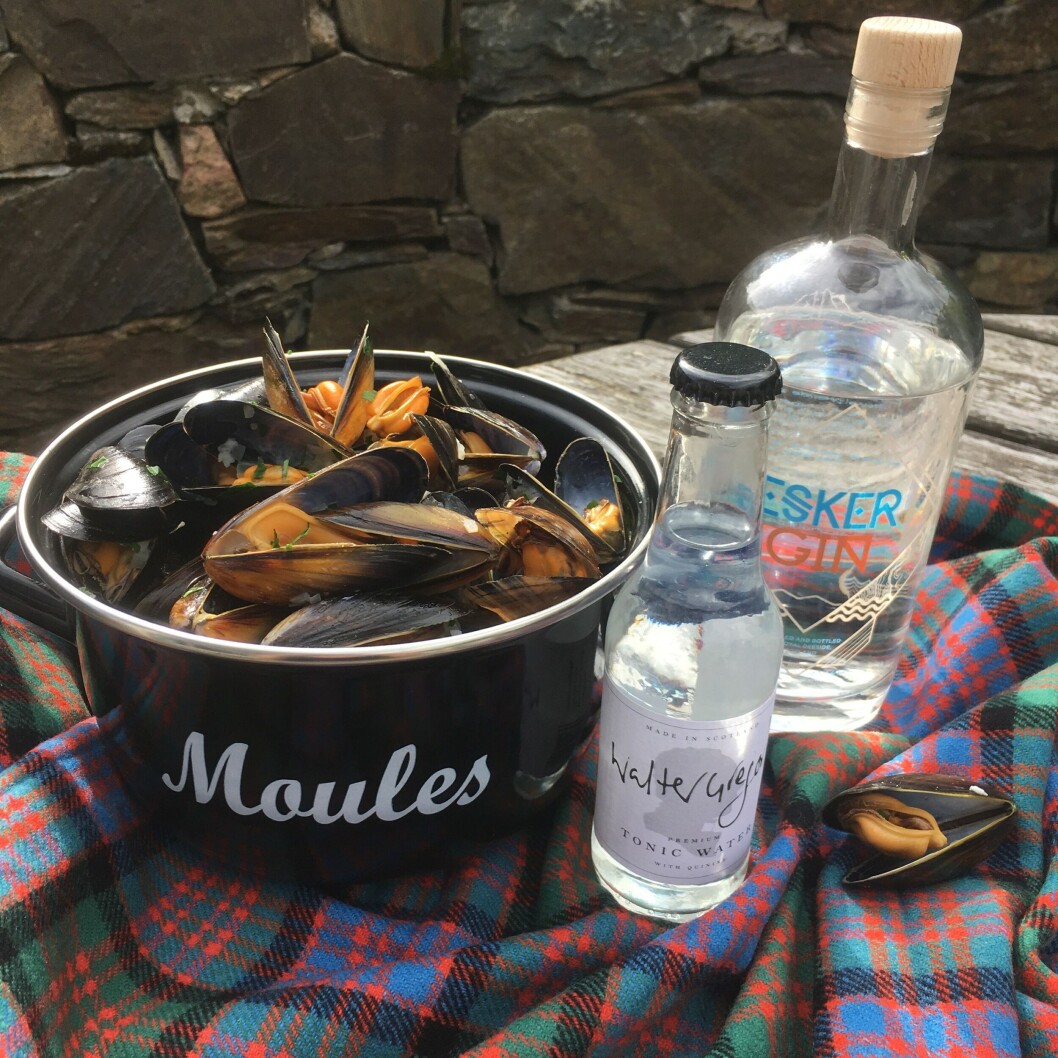 The spirit of Seafood Week
A unique recipe for gin & tonic mussels has been created to mark the start of this year's Seafood Week.
Created by food blogger Claire Jessiman, the recipe is a tribute to the current massive popularity of craft gin. Many of these gins are infused with subtle botanical flavours to deliver a truly unique taste. There are also small-scale producers of tonic water in Scotland.
Claire said: "I just love Scottish mussels and with their plump and sweet tasting flesh they are one of the best and most affordable types of Scottish seafood around."
"Scottish artisanal gin is undergoing a huge revival at the moment and in this recipe I've teamed my favourite shellfish with my favourite drink - gin and tonic - and the result is simply delicious," she added.
Stephen Cameron, managing director of Scottish Shellfish, said: "We are delighted that Claire has produced this innovative recipe that highlights the very best of Scotland's food and drink larder. Mussels are so versatile in the kitchen and easy to cook. They are also sustainably cultivated and healthy to eat, which makes them a great choice for all kinds of eating occasions."
Seafood Week runs from 7 to 14 October and celebrates the quality and diversity of fish and shellfish on offer in the UK.
Recipe
Moules Écosse - Scottish Gin & Tonic Mussels
Serves 2 as a main course or 4 as a starter
25g Salted Butter; 1/2 Onion, very finely chopped; 1 large Garlic clove, crushed; 150ml Scottish Tonic Water; 50ml Scottish Gin; 1.5 kg Scottish Mussels; 4 Tbsp. Double Cream; 1 bunch Parsley, chopped; Salt & Pepper
Wash the mussels under cold running water and pull out any beards. If any are open, give them a wee tap to see if they will close shut. Discard those that don't close, along with any that are cracked or damaged.
Melt the butter in a large, heavy based pan. (Make sure it's one with a well-fitting lid).
Gently fry the chopped onion and crushed garlic until soft.
Pour in the gin & tonic and when it comes to the boil add the mussels.
Cover with the lid and simmer for four or five minutes, occasionally shaking the pan, until all of the mussels are opened.
Add the cream and parsley and season with freshly ground salt and pepper.
Serve with plenty of crusty bread to soak up all the gin & tonic-infused mussel juices.