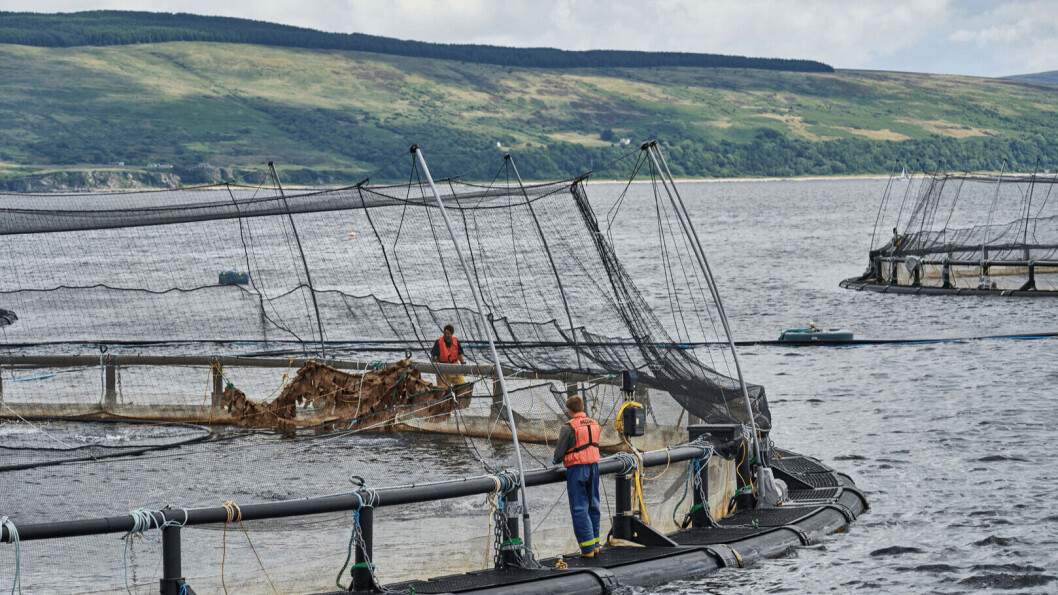 We're ova the worst says Mowi after eggs get blame for problems
Mowi Scotland is predicting improved fish health and productivity in the second half of 2022 after its last stocks of poorly performing fish grown from externally sourced eggs have been harvested.
Scotland's biggest salmon farmer saw operating profit fall by around 60% to €10.7 million in the first quarter of this year compared to the same period last year and said low performance from stocks grown with the externally sourced eggs was the root of the problem.
Harvest volume for the first quarter of this year was 10,541 tonnes gutted weight, down from 18,273 tgw in the same period last year.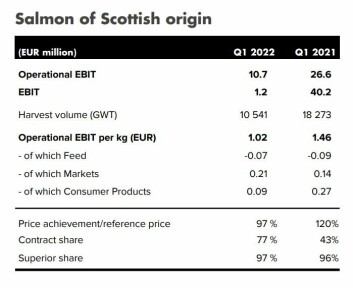 Poor production
"Volumes were negatively affected by poor production on stocks grown from externally sourced eggs as well as lower volumes going into the quarter compared with last year," Mowi said in its Q1 2022 report yesterday.
It added that the overall biological situation is more challenging than in 2021, mainly related to amoebic gill disease and gill issues.
"CMS (cardiomyopathy syndrome) also remains at a relatively high rate of detection. However, there continues to be a notable reduction in PD (pancreas disease) and Pasteurella cases within Mowi Scotland," wrote Mowi.
"When the stocks grown from externally sourced eggs have been harvested out around mid-year, overall biology is expected to improve alongside increased harvest volumes."
Eggs from Ireland
Mowi Scotland has increased the volume of eggs it receives from Mowi Ireland and has begun work to establish its own broodstock programme to reduce its reliance on imported ova and tailor breeding goals to the specific challenges of the Scottish environment.
Smolts chosen as potential broodstock candidates were put to sea in October last year and will be brought to a planned on-land freshwater broodstock facility in the spring of 2024.
The first egg production is planned for the autumn and winter of 2024/25, to be stocked for 2025 smolt production.