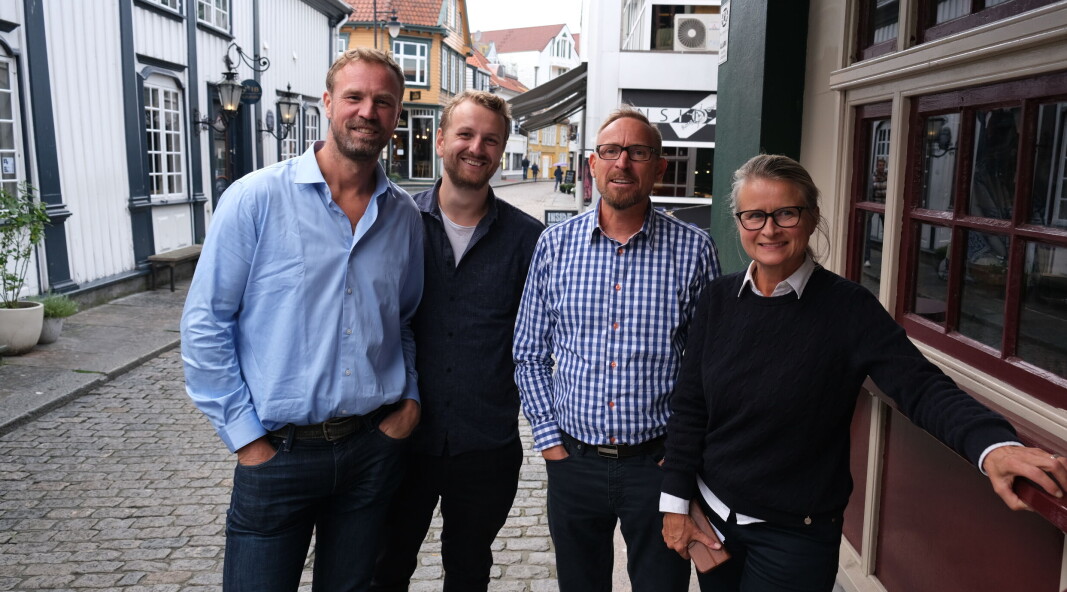 Norway aquaculture suppliers cast their net wider
Technology companies target Faroes, Scotland, Canada and Australasia
Five companies belonging to Norway's Stiim aquaculture technology cluster will take part in a trade delegation to the Faroe Islands from Monday to Wednesday next week.
The trip is the first in a series of visit to foreign markets, where Stiim Aqua Cluster will facilitate business to business meetings between the cluster's members, fish farmers and potential industry partners. Trips to Scotland, Canada, and Australasia will follow but no dates have been set.
Fish pen monitoring company Fishency Innovation, Nordic Clean Pumps, and underwater sensors specialist Water Linked are among the companies visiting the Faroes, both to showcase their technology and to learn from the Faroese.
They will be joined by Ovum and BluePlanet Academy. Ovum is the technical subsidiary of Hauge Aqua that has developed the Egg floating closed containment concept, and BluePlanet Academy offers what it says is the world's largest e-learning platform on aquaculture.
State of the art technology
"With its more than 180 member companies, Stiim is the world's leading aquaculture cluster. We are eager to present a selection of Norwegian state of the art technology to international partners," said cluster chief executive Trine Danielsen, whose career included seven years as general manager of the Mowi-led Centre for Aquaculture Competence in Norway and a spell as state secretary in Norway's Ministry of Trade, Industry and Fisheries.
"The intention of our visit in September is to build good relations between the Norwegian companies and fish farmers in the Faroe Islands. Hopefully this will lead to mutually rewarding partnerships for both going forward."