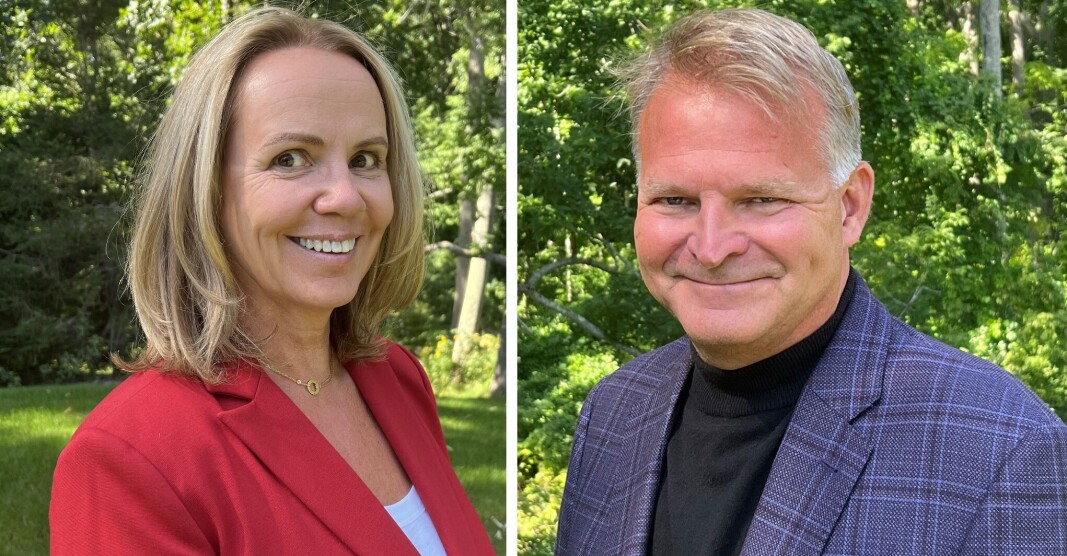 Smaller, cheaper, quicker: ex-Nordic pair take new approach to US aquaculture
10,000-tonne salmon farm will be first project for Erik Heim and Marianne Naess
Two former executives of on-land salmon farmer Nordic Aquafarms have created a new company aimed at getting smaller, less expensive aquaculture projects up and running quickly.
Erik Heim was president and chief executive of Nordic's United States subsidiary, Nordic Aquafarms Inc, which has been trying since 2018 to build a 33,000-tonne recirculating aquaculture system (RAS) salmon farm built in Belfast, Maine, and is also pursuing permission for a 33,000-tonne RAS in northern California.
Heim's wife, Marianne Naess, was executive vice president commercial for the company. Both left Nordic Aquafarms in the summer, and have now formed a new venture, Xcelerate Aqua.
Maine drain: Nordic's long battle
Nordic Aquafarms raises yellowtail kingfish in a RAS in Denmark and Atlantic salmon in a RAS in Fredrikstad in Norway, although it plans to switch to kingfish in Norway because they fetch a higher price.
Plans for 33,000-tonne RAS salmon farms in Belfast, Maine and the Samoa Peninsula, California, are progressing but work has not yet begun at either site.
The Belfast plan is supported by the local council but opposed by some townsfolk who tried to stop the farm receiving permits and also instigated legal action contesting ownership of intertidal land that Nordic's inlet and outlet pipes must cross to reach the sea.
When Heim and Naess parted company with Nordic almost all of the issues had been decided in the salmon farmer's favour, although the result of an appeal by opponents against a judge's ruling is still outstanding.
Lower risk
In a press release, they said Xcelerate Aqua's mission is to create and invest in new companies that achieve smart and efficient aquaculture growth, and that the first company developed is a new American salmon RAS company.
This company has been "carefully configured to move swiftly forward at lower risk and investment levels in the segment", stated Xcelerate Aqua.
"Smaller, leaner, and faster is the motto here. Small enough to significantly reduce complexity and local impacts, but with key advantages that match larger scale benefits. This is what the RAS sector needs to deliver financial proof of concept on acceptable timelines and to open up more site development opportunities in the US in the coming years."
Two phases
Xcelerate Aqua is in the final stages of due diligence for a first site in the eastern US and will shortly announce the new company and location. The site will house a 10,000-tonne RAS salmon farm, built in two phases of 5,000 tonnes.
"The company leverages unique ESG (environmental, social and corporate governance) advantages and takes down important barriers for investors. The new RAS company features a number of competitive advantages," stated Heim and Naess.
These include multiple permits already in place, 100% local renewable power at competitive cost directly on site, and complete waste resource processing on site.
The site is already pre-excavated, enabling faster construction and cost savings, all connecting infrastructure is already there, and extensive economic incentives are available.
Xcelerate said it was pushing RAS closer to 100% recirculation step by step, but an existing discharge permit will always ensure fallback solutions.
The new company is also spinning out a new aquaculture technology company in a different segment of the industry.