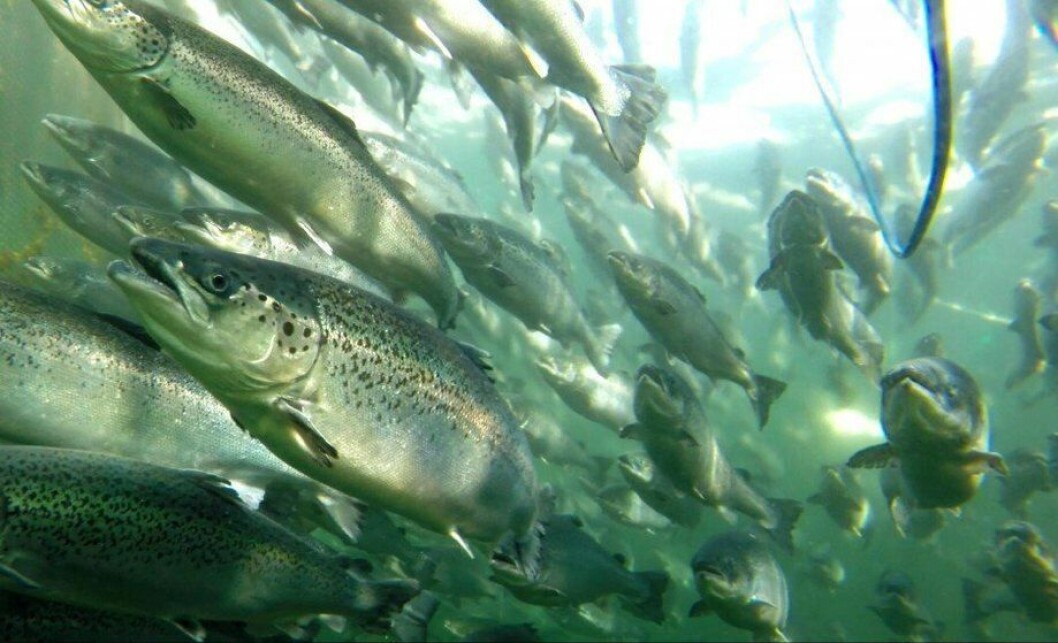 Fish culls blamed for above-average mortality figures
Scotland's salmon farmers have pointed to large-scale culling at a small number of farms as the cause of higher than average mortality in the sector last year.
The explanation from the Scottish Salmon Producers' Organisation (SSPO) follows a report on Scottish investigative website The Ferret that 25,772 tonnes of farmed salmon died prematurely in 2019.
The Ferret says the figure is higher than any previous year, although a table included with the report shows that last year's harvest of 190,499 tonnes was also the highest on record.
Expressed as a percentage of harvest, last year's average mortality of 13.5% was marginally lower the 13.6% experienced in 2016.
Early harvesting
The Ferret reported that the main causes of deaths were said to have been viral, bacterial and fungal infections, along with algal blooms, and treatment losses.
The website quotes Scottish Environment Proection Agency figures analysed by Corin Smith, who runs the anti-salmon farming website Inside Scottish Salmon Feedlots (ISSF) and is also a communications consultant for angling lobby group Salmon and Trout Conservation (S&TC), which wants all salmon farming moved into closed containment facilities by 2025.
Smith, whose activities include swimming out to salmon farms to film sick or injured fish in cages, claimed that the official figures could underestimate mortalities at salmon farms because the true scale "is often disguised by early harvesting".
Invest and innovate
SSPO strategic engagement director Hamish Macdonell said: "The Scottish salmon farming sector continues to invest and innovate in the management of challenges to fish health. Fish health and welfare will always be our members' top priority.
"Last year a number of environmental impacts necessitated preventative large-scale culling at a small number of farms in order to prevent potential suffering. This resulted in a higher than expected mortality average for the sector.
"Corin Smith has repeatedly turned down offers for a hosted visit to a salmon farm, choosing instead to continue to make unannounced, dangerous visits to sites that not only put himself and our members' employees at risk but also pose a bio-security hazard to the salmon and the staff who care for them."
'Takes biosecurity seriously'
In a recent ISSF Facebook post, Smith said he takes the biosecurity of sites seriously, and that after each site visit all equipment is disinfected and dried. He said multiple sites were never visited in the same day.
However, salmon farmers have observed strict social distancing during the Covid-19 pandemic, and it is understood there are concerns about someone clambering on to cage walkways when the sites are unoccupied, and possibly leaving contamination behind.
Macdonell's argument that the mortality average was skewed by a large number of fish deaths at a small number of farms is backed up by the figures.
The figures
Fewer than 1% of sector mortalities during 2019 were of 10% mortality and above. These included one case where 50% of the fish died or were culled, another with 40% mortality and others, in descending order, with mortality of 38%, 33%, 28%, 27%, and 23%.
There were two farms with mortality at 22%, three at 21% and one at 20%.
A further 29 sites had mortality between 19% and 10% and 46 sites recorded mortality between 9% and 6%.
A further 92 sites had mortality of between 5% and 3%.
Nevertheless, the sector's annual mortality as a proportion of harvest has been above 10% since 2015, with the best period in that time being 10.6% in 2018.