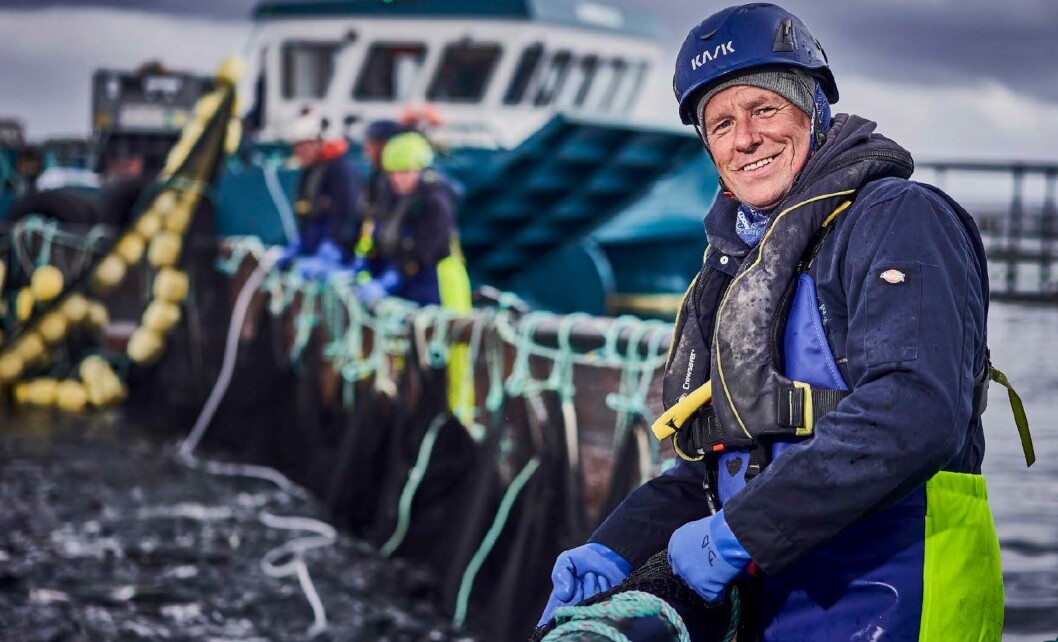 Cooke lists benefits of salmon farming for Orkney as planning decision nears
Cooke Aquaculture Scotland has outlined the financial and social benefits it brings to Orkney ahead of a planning meeting where councillors will decide whether to approve a new 3,850-tonne organic salmon farm.
The planned East Moclett offshore site is around 3km east of the southern tip of Papa Westray, and more than 4km from the closest landfall on the neighbouring island of Westray. Orkney Islands Council's planning committee will consider Cooke's application on August 31.
The plan has attracted a considerable number of objections, although many are from people living hundreds of miles away who have used the same copy and paste format. However, there are also objections from people living in Papa Westray, Kirkwall, and Sanday. Papa Westray Community Council has expressed concerns about light pollution and a lack of housing for workers and worries that the island could become "surrounded" by fish farms.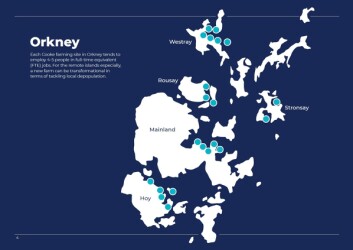 £35k average farm pay
Cooke has now published a report showing that the company's salmon farming operations in Orkney are having a significant positive social impact on their employees and community viability of the remote islands.
The report highlights that fact that, including bonus and overtime payments, Cooke's skilled, permanent jobs paid 24.8% more than the Orkney average and 8.6% above the average for Scotland during period 2020-21.
While the average Cooke farm salary in Orkney was £35,112, the average salary in Scotland was £32,344 and the average salary in Orkney was £28,132.
Supporting businesses
Canadian-owned Cooke also pointed out that its local investment is having real-life impacts in Orkney and Northern Isles, supporting local businesses and jobs, maintaining local populations, sustaining the uptake of local schools, ferries, shops and cafes, and creating ongoing operational spending with local businesses.
Further, Cooke community donations and support in Orkney from 2016-2021 have totalled £267,714 for music/culture, education, health/social care and sport.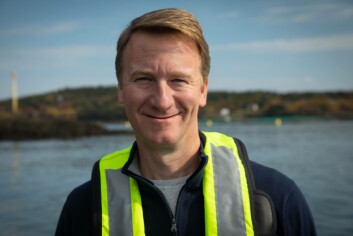 Jobs really matter
"When we first came to Orkney in 2014, as a family-owned company we understood immediately that the jobs we provided mattered – really mattered," said Cooke spokesman Joel Richardson. "They keep people and their families on the islands, attract new people to live here, and help businesses to thrive and schools to stay open.
"We have never forgotten that and now we employ 122 people in Orkney, 51 of them on our farms. That includes 25 new jobs created in 2016-2021, all of them helping to keep remote communities viable."
23 jobs on Westray
Cooke said its Orkney salmon farming sites tend to employ 4-5 people each in full-time equivalent (FTE) jobs, adding that for the remote islands especially, a new farm can be transformational in terms of tackling local depopulation. As the only salmon farmer in Orkney to process farmed fish locally, Cooke employs more than 40 people at its processing and packing facility in Kirkwall.
"In Westray for example, we now provide over 23 local jobs - up from 12 in 2016, with each job giving the opportunity for people and families to stay on the island. Over the past five years, the school roll at Westray Junior High School has increased from 60 to 90," explained Richardson. "Our newest organic sites off Stronsay created five new seawater jobs which have brought a much-needed economic boost to the island."
As well as paying staff salaries, Cooke has spent £18.27 million during 2016-2021 into the Orkney economy by investing in farms, buildings, the Kirkwall packing station and spending with local businesses such as Roving Eye Enterprises, Malakoff Ltd, and others working in transport, net and boat repairs, diving, fuel and consultancy.
Those local benefits would be increased if the East Moclett farm is approved, said Cooke environmental development manager Ben Johnson.
"The East Moclett farm would add six new jobs and be serviced out of Cooke's Westray shorebase," added Johnson. "At 2.9 km offshore from Papa Westray, the farm is not expected to have any significant visual impact, and no issues or objections have been expressed from any statutory consultee or regulator.
Government encouragement
"The Scottish government has been encouraging development of offshore farms. Since the 2017 Skelwick Skerry farm approval by the Orkney Islands Council Planning Committee, Cooke has successfully pioneered a Scotland first equipped with high energy technology, whilst optimising fish health and minimising potential visual effects from shore."
Cooke's East Moclett farm would comprise 6 x 160 metre circumference circular cages arranged in a 2 x 3 formation in a 110- metre mooring grid, with pole mounted top nets, underwater lighting, and 600 tonne capacity feed barge.
"We aim to continue to farm with care – to ensure long term social, economic, and environmental sustainability of Orkney and the Northern Isles," said Richardson. "Cooke's core purpose is 'To cultivate the ocean with care, nourish the world, provide for our families, and build stronger communities' and our approach to sustainability is central to this."