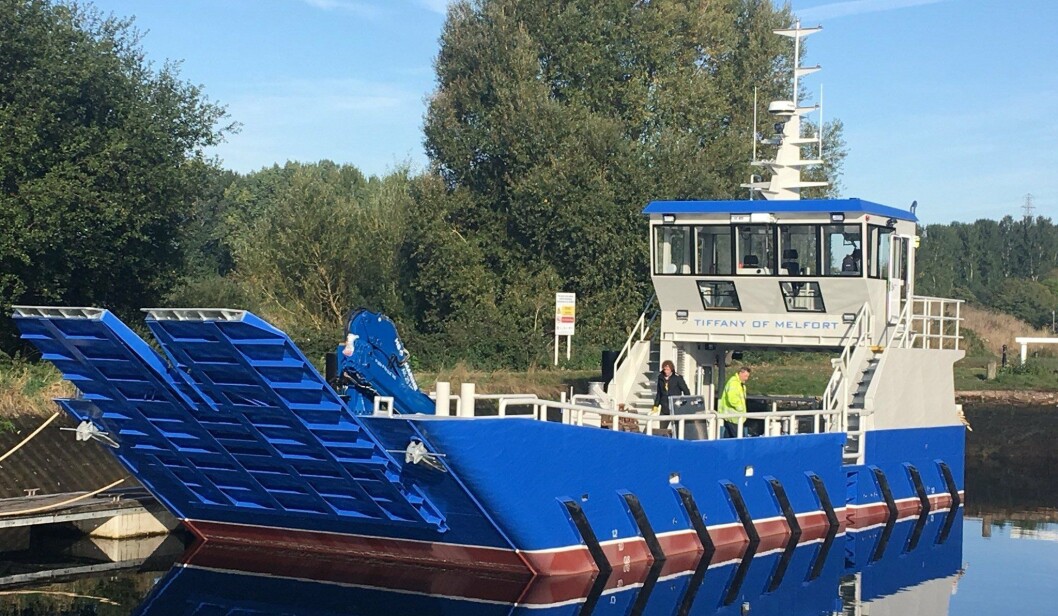 Trout farmer's workboat missing after breaking moorings
The 19-metre workboat Tiffany of Melfort, owned by trout farmer Kames, was today reported to be missing after breaking its moorings on Saturday morning and drifting out towards the Little Minch from Loch Pooltiel, Isle of Skye.
In a Facebook post this morning (Sunday), HM Coastguard for the Western Isles, Skye and Lochaber said vessels in the vicinity were being contacted directly and by broadcasts, but no sightings had been reported.
It added that broadcast action would continue due to danger to navigation and poor weather. Anyone with information was urged to contact Stornoway Coastguard on 01851 702013.
Strong winds
Yellow weather warnings were in place for the west coast of Scotland yesterday as Storm Aiden brought heavy rain and strong winds.
More rain and strong wind followed today, brought by the remnants of ex-Hurricane Zeta.
Kames took delivery of Tiffany of Melfort in September 2018. The landing craft-style vessel was built by Exeter Fabrications and cost £1.1 million, around half of which was met by a grant from the European Maritime and Fisheries Fund (EMFF).The vessel is named after Kames managing director Stuart Cannon's daughter-in-law.
Expansion
The boat is an integral part of Kilmelford-based Kames' plans to expand annual production from 2,000 tonnes to 5,000 tonnes per year by 2023.
Kames has four seawater sites in Argyll and one at Loch Pooltiel.