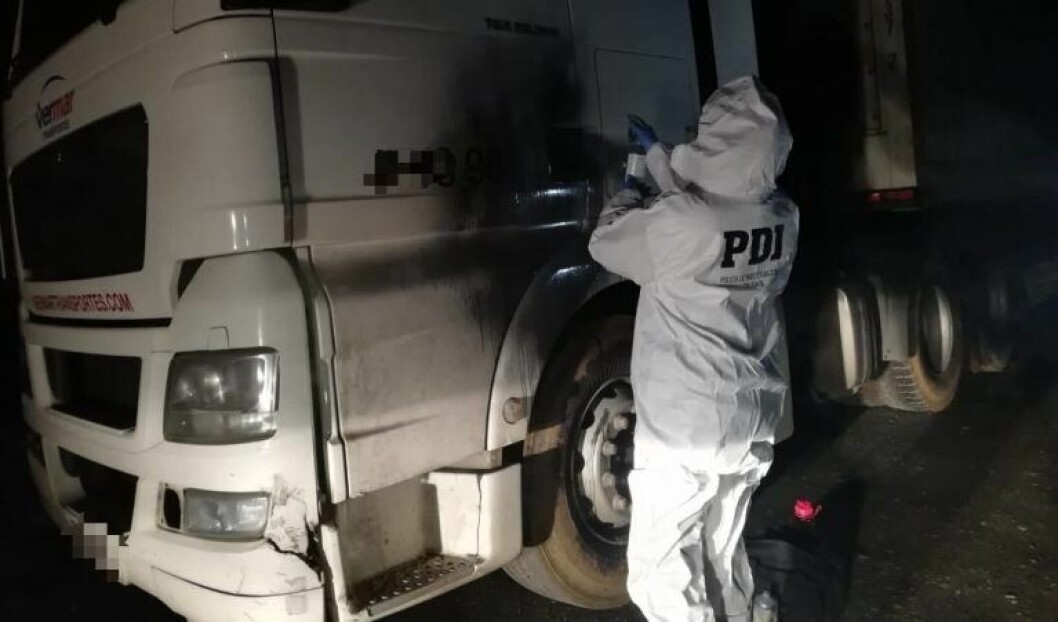 Murder-fear salmon trucker turns up safe
The driver of a salmon lorry that was hijacked in Chile has turned up safe after initially being feared dead.
Police thought the man might have been murdered after the truck was found abandoned in the commune of Mariquina, Los Ríos Region on Wednesday, without the driver or its load of 22 tonnes of salmon.
However, the driver arrived unharmed at a police unit in the commune of Perquenco, in the Region of La Araucanía, at around midnight, and told police he had been kidnapped then released in a rural area.
Dumped in rural area
Mariquina prosecutor Alejandro Ríos said: "According to what the driver recalls, the assault occurred between Máfil and Los Lagos, at which time a couple of vehicles crossed his path and forced him to stop. Some subjects climbed into the cab of the truck, and they took the articulated lorry to the Copec de Ciruelos service station.
"There, they took him out of the cab, put him in a truck and took him to a rural area, near the town of Perquenco."
The lorry was transporting fish northwards from Puerto Montt to Coronel, a journey of 383 miles. It is not known what happened to the stolen cargo or who was responsible for the hijacking.
'Don't look or I'll kill you'
Last month, thieves escaped with salmon valued at 200 million Chilean pesos (£182,000) when a truck travelling from Quellón to Coronel was hijacked. Thieves tied the lorry driver to the bunk in the cab, then drove the lorry to a quiet spot where they unloaded the cargo, leaving the driver without the keys.
The driver told police that one of the criminals told them that if they looked at him, he would shoot them in the head.