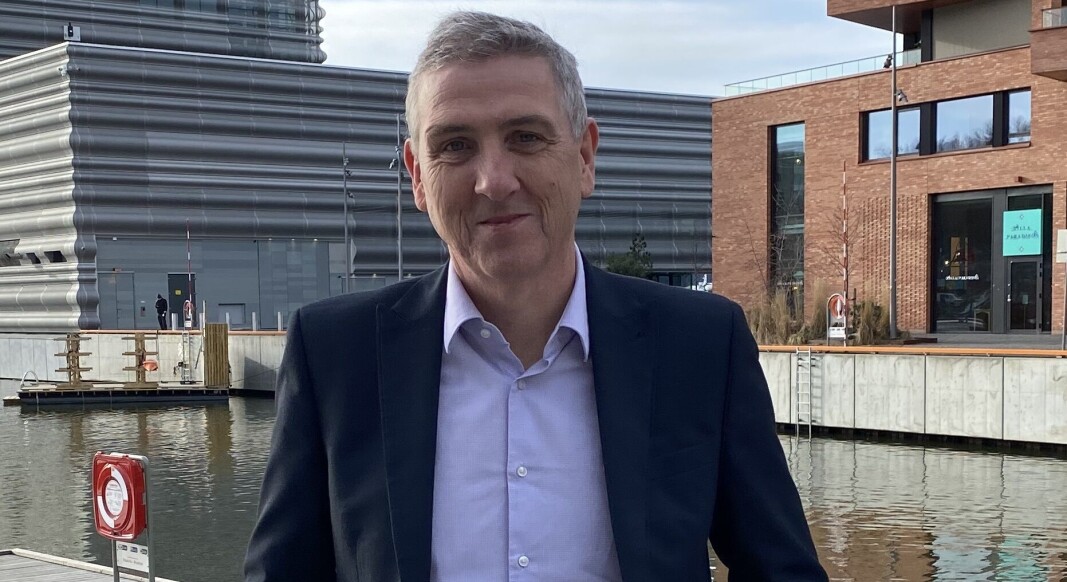 Salmon giant freezes investment in Norway
Government's planned 40% tax means 'we have no choice but to pause' says Cermaq chief
Global salmon farming heavyweight Cermaq today announced that it will freeze investments in Norway due to the government's proposed 40% salmon tax.
The government sent shockwaves through the industry when it announced plans for the "resource rent tax" last week, although it has not yet been approved by Norway's parliament, the Storting.
Cermaq was Norway's fourth biggest producer of salmon last year, harvesting 92,000 gutted weight tonnes, along with 20,000 gwt in Canada and 79,000 gwt in Chile.
Market price
Announcing the moratorium on investments in Norway, Cermaq chief executive Steven Rafferty said: "We will wait for more clear understanding of the announcement of last week and the final proposal for the resource rent tax and associated regulations."
In a press release, Cermaq said it does not concur with comments by the Norwegian finance minister, Trygve Slagsvold Vedum, that the salmon producers "did not pay for the old licences".
It pointed out that the owner of Cermaq – Japan's Mitsubishi Corporation – acquired the company in 2014 from the principal shareholder, the Norwegian government, at a market price, and that most of the price paid was for the valuation of the licences. Further growth of Cermaq had been through the licence auctions also at market price, only two years ago, where the auction price was calculated under the current tax regime.
It is hard to believe with hindsight that Mitsubishi should have incorporated a country risk for an economy such as Norway.
Cermaq boss Steven Rafferty
"On acquisition of foreign owned companies, it is often appropriate to factor in a country risk within the acquisition price where there is a volatile economy or a politically unstable environment, where Norway is seen as the opposite," said Rafferty. "It is hard to believe with hindsight that Mitsubishi should have incorporated a country risk for an economy such as Norway."
Profits reinvested
He added: "The vast majority of profits made in Cermaq Norway since 2014 have been reinvested in our operations. Though Cermaq has large operations also in Canada and Chile, the majority of the funds have been invested in Norway."
Cermaq said that for many years, Norway has been the leader in research and development and innovation and also by addressing sustainability and lower carbon emissions through new technologies and large investments in this area.
"There is little doubt the current resource tax proposal will lead to less investment in Norway and more outside of the country. The new regulations if implemented would severely damage the position of Norway as a global leader," said Rafferty.
No longer a leader
"After many years working in the global salmon industry, I have referred to Norway as a role model for other salmon countries to follow. This cannot be the case going forward if the proposal is mandated. There are many details of the proposal that will impact Norway's competitive position as a frontrunning salmon region negatively. It is a pity that a consultation process could not have taken place prior to the announcement of the new tax."
Cermaq said it had invested more than NOK 5 billion in its two farming regions in Nordland and Finnmark since 2016. The intention was to invest a similar amount in the coming years.
"However, considering the new proposals, we have no choice but to pause; this will naturally impact on growth and job creation in many coastal municipalities in which we operate," said Rafferty
Hatchery on hold
Cermaq Norway employs 680 people in Nordland and Finnmark counties. The company is one of Northern Norway's largest fish farming companies with four freshwater facilities, 43 sea facilities and two processing plants, as well as a viewing centre in Hamarøy. Salmon production is located in Steigen, Hamarøy, Bodø, Narvik and Øksnes municipalities in Nordland, and Loppa, Alta, Hammerfest and Måsøy municipalities in Finnmark.
"As a major employer in these communities, we want to contribute to growth. We planned a new hatchery in Hasvik municipality in Finnmark, creating 30 new jobs, but that project is now on hold," said Rafferty.