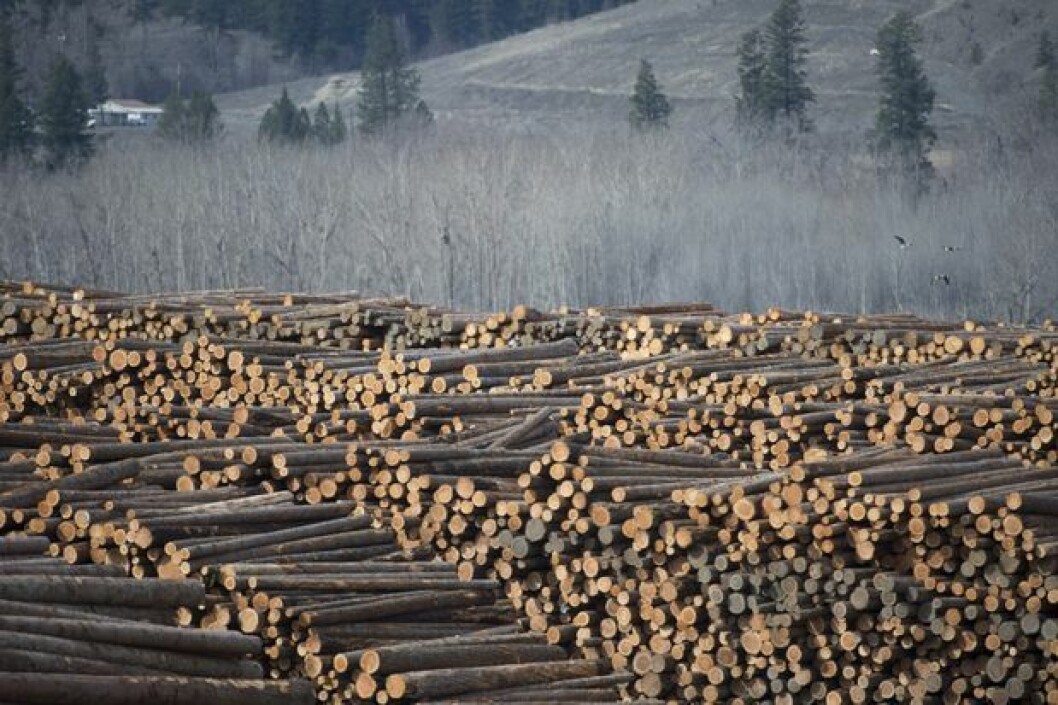 Wood could be the next sustainable way to feed fish
Wood is sustainable, abundant and environmentally friendly natural resource that might be the solution fish feed producers are looking for.
As global demand for fish increases there are concerns that fish meal and fish oil will become scarce and increasingly expensive. Therefore, a new way to feed fish and the growing population has emerged.
The use of single cell proteins (SCP) includes microbes such as yeast, bacteria, fungi and microalgae which can be easily produced through fermentation, which is a natural process.
Environmentally friendly
The process is environmentally friendly and requires less water, fertiliser and land to produce. The environmental impact is minimal compared to the plant and animal sources of feed currently being used for the aquaculture industry.
However, producing SCPs on an industrial and economic scale is the issue that most producers face. Several companies have been experimenting with wood.
Fermentation
Arbiom is a developer of non-biomass processing technology headquatered in Durham, North Carolina. It has successfully produced a high quality fish feed ingredient that it makes on an industrial scale from wood. SylPro is made by way of fermentation and includes an enhanced strain of torula yeast (Candida utilis), a globally-approved feed and food ingredient.
"This is a significant milestone for Arbiom that further advances commercialisation of Arbiom's wood-to-food technology, and provides us with substantial volume of SylPro for animal trials and customer samples," said Dr Alex Berlin, Arbiom's chief technology officer.
"SylPro Enhanced Torula yeast has an enhanced amino acid profile and digestibility over traditional fermentation products. The limiting amino acids in animal production are generally lysine, methionine, and threonine, in some order depending on species."
Amino acids
SylPro has three of these key amino acids compared with other protein concentrates and includes beta glucans, which are sugars that are found in the cell walls of bacteria, fungi, yeasts, algae, plants and some grains.
"Using digestible amino acid score (DIAAS) as a measure of protein quality SylPro surpasses soy protein concentrate in quality and is comparable to fish meal. It also provides benefits as a consistent high-quality protein ingredient that is free from biohazard risk and is available at a stable price. All without the biohazard risk and lot-to-lot variability that hamper the use of fish meal and other animal proteins in feed formulations," states a fact sheet posted on Arbiom's website.
Trials
"We look forward to continuing animal trials to conclude the benefits that SylPro delivers as a protein source for animal nutrition, and to sharing SylPro samples with selected partners," said Berlin.
Trials of the product have started and several species, including salmon, tilapia and hybrid striped bass, as well as weanling pigs, dogs and cats, are the test subjects. Data on growth rate, body weight, feed intake, and feed conversion ratio will be available this year.
About Arbiom: Arbiom technology transforms the most sustainable and readily available carbon source in the world – wood – into intermediate materials for a range of applications in the feed, food, and chemicals industries.
Arbiom's technology platform integrates the company's proprietary biomass fractionation and bioprocessing technology (fermentation and downstream processing)