Up to 450,000 fish lost in Canada die-off, says Mowi
Mowi Canada East has estimated that up to 450,000 fish have died in a mass mortality event at its salmon farm site at The Gorge in Newfoundland and Labrador (NL).
On September 11 Mowi said that more than 10% of the 900,000 Atlantic salmon at the site had died because of a precipitous drop in dissolved oxygen, triggering a public notification. The fish had an average weight of 3kg.
Yesterday Mowi subsidiary Marine Harvest Atlantic Canada it said that 212,100 dead fish had been removed from the site, and that up to 450,000 morts will be removed in total. That's a loss of 1,350 tonnes of fish.
Infrastructure investments
"While it is recognised that environmental pressures on fish farming operations off the coast of Newfoundland and Labrador are amongst some of the most challenging in the world, Marine Harvest Atlantic Canada continues to invest in infrastructure to protect its operations, fish and staff throughout Atlantic Canada and bring benefit to the communities where it operates," stated the company.
In the September 11 announcement Mowi said it had invested in deep netting and aeration equipment which helped protect the fish and improve survivability through the event.
This month's die-off it not the first nor the worst Mowi has suffered in NL.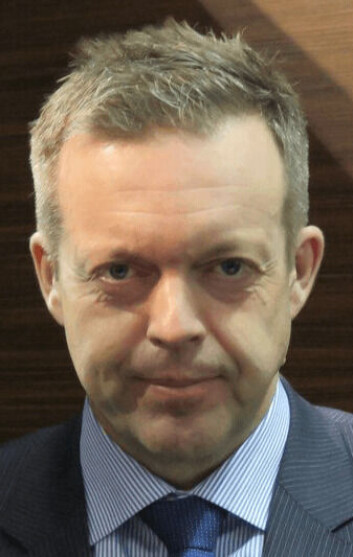 Licences suspended
In 2019 Gerry Byrne, who was then NL's fisheries minister, suspended 10 Mowi farm licences following the mass mortality of 2.6 million salmon grown by Mowi's recently acquired subsidiary Northern Harvest.
The incident prompted a visit to NL by Alf-Helge Aarskog, who was Mowi's chief executive at the time, to meet with Byrne and NL premier Dwight Ball to explain how Mowi would improve its performance and communication. It also led to a change in the law to make public reporting of die-offs mandatory.
Aarskog confessed the company had made an error by being slow to report the extent of the die-offs.
"We made a mistake, we have to be honest about that," said Aarskog. "We reported on six sites where we had mass mortality, and then we had a few sites with lower mortality that we should have reported immediately. We made a mistake there, a little bit because the organisation was stressed out. They thought they had reported."
Warm water
Aarskog said the problem had been caused by unusually warm water and shallow nets.
"We got extremely warm seawater, north of 20 degrees at surface level, with no waves or current on these sites for a prolonged period.
"The previous owner has obviously farmed in this area for many years and had never experienced anything like it – so this shows we are in farming, we depend upon nature in many ways – and had used very shallow nets, only eight-metre deep nets, on the sites where we were struck with this incident. That is just too shallow.
Deeper nets
"We took over this operation about one year ago (in 2018) and have built one brand new site with bigger cages, deeper nets, didn't lose one fish there, so I think we have the actions going forward ready. The sites are more than deep enough, so it's more farming practice from before that made this happen."
Removal of dead fish had been hampered by a shortage of suitable vessels, something Mowi has since invested in for the province.