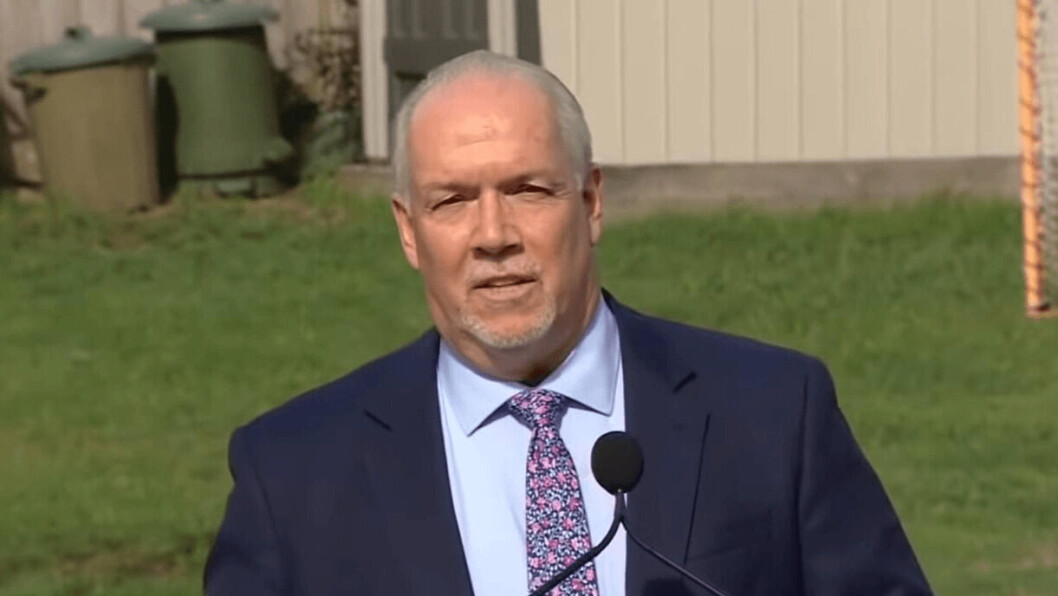 BC premier adds voice to call to save salmon farms
British Columbia premier John Horgan has weighed into the campaign to save the salmon farming industry in the Canadian province.
Licences for 79 salmon farms in BC expire in June, and farmers are worried that the Liberal-led federal government may not renew them because of its policy to "transition" fish farming away from the use of open net pens, which some First Nations and anti-fish farming activists blame for a decline in wild salmon populations.
Fears have been enhanced by former federal fisheries minister Bernadette Jordan's December 2020 decision to close 19 salmon farms in the Discovery Islands in BC by June this year and impose an immediate block on transfer of smolts to the sites. This led to salmon farmers having to euthanise smolts, with Mowi Canada West also closing a hatchery and a processing plant in the Vancouver area.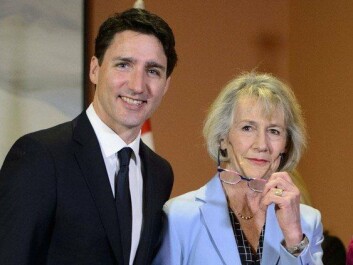 No decision yet
Current fisheries minister Joyce Murray hasn't said whether she intends to renew the 79 licences, but last week restated her commitment to transition.
Horgan's government was itself part of a process to close down salmon farms in the Broughton Archipelago, where First Nations opposed the operations, but the closures were agreed with farmers and have taken place over a much longer period.
In his letter to Trudeau, Horgan said referred to success of the Broughton process in tackling the complex issues of reconciliation with First Nations, protecting wild salmon health, and meeting the neds of the BC communities.
Widespread concern
"I am hoping that in working together we can establish a similar process that can deliver our commons goals of wild salmon health, reconciliation, and economic opportunities for BC communities," wrote Horgan, a member of the New Democratic Party.
"Regrettably there is a widespread concern in coastal communities that your government is poised to make a decision in coming days that will eliminate many if not all salmon licences.
"If true, this action would eliminate hundreds of jobs at a stroke and undermine the economy of dozens of coastal communities. Worse, it would fly in the face of our governments' commitment to UNDRIP (United Nations Declaration on the Rights of Indigenous Peoples) given the stated intention of a number of First Nations to pursue salmon farming.
"I urge you to provide assurance to the salmon farming sector that an appropriate transition program will be implemented – one that considers their interests and concerns."
Time and clarity
Horgan went on to say that any federal licensing decisions should be made "in a thoughtful and systemic way that fully engages those First Nations most impacted by the decision, provides the necessary time and clarity for businesses to adjust investment decisions, and does not pre-empt larger policy decisions by Canada, BC and First Nations on the future of the industry".
He added that development of a transition plan for open-net pen salmon farming must also include a corresponding transition plan for those First Nations and communities that rely on the economic opportunities provided by the industry, as well as a new technology adoption plan.
"BC's role in a transition plan will focus on how to acknowledge both those First Nations that object to farming in their territory and also the many First Nations that have developed their own assessment of risk, their own partnerships with industry, and their own vision for the future of their territory and communities."
'Necessary adjustments'
The BC premier told Trudeau that Josie Osborne, BC's minister for land, water and resource stewardship and minister responsible for fisheries, would seek a meeting with Murray "to discuss what a fully engaged role for British Columbia will look like and any necessary adjustments that would be appropriate to your current process".
While Horgan has warned that failure to renew the licences in BC "would eliminate hundreds of jobs at a stroke", an economic analysis commissioned by the BC Salmon Farmers' Association puts the figure for direct and indirect job losses much higher.
It says 4,700 jobs will disappear in BC, with another 900 lost outside the province.
Read more on the BC Salmon Farmers' Association's attempts to save the industry in the current issue of Fish Farming Expert magazine.