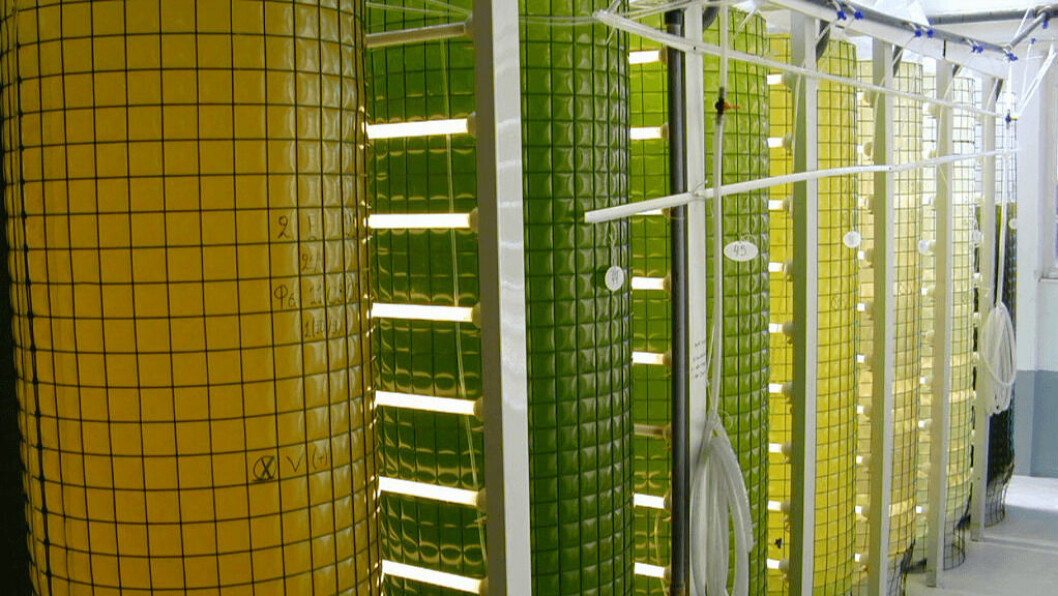 Microalgae now in the mainstream, says BioMar
Feed producer BioMar has said it is "significantly upscaling" the inclusion of microalgae in feed produced at its factory in Brande, Denmark and no longer considers microalgae a niche ingredient.
"The use of microalgae in the flagship product line produced in Brande enables BioMar to ramp up the sustainability criteria as this ingredient contributes to a reduced dependency on wild fish stocks," said the Danish company in a press release.
Anders Brandt-Clausen, managing director of BioMar Baltics, said: "Microalgae has been a game-changing strategic ingredient for us for years, and still is. We are now delighted to increase the volumes we use significantly and raise the sustainability bar for our flagship products.
"Microalgae is no longer a novel idea, it has become a commercial reality."
AlgaPrime DHA
BioMar said that while marine ingredients such as fishmeal and fish oil are excellent sources of nutrients vital for fish nutrition, they are finite resources. By including microalgae high in long chain omega fatty acids in feed diets, it was possible to bypass the wild fish and go straight to the original source of marine omega 3s. This helps to relieve pressure on the oceans while ensuring that the fish are getting the optimal nutrition required, and it also lowers the Fish In: Fish Out ratio.
The company said microalgae-based ingredient AlgaPrime DHA, supplied by Corbion, is to be included in the formulation of BioMar's high performing flagship diets, and will aid in furthering the sustainability profile of product series such as Blue IMPACT, EFICO Enviro and ORBIT, which is designed for recirculating aquaculture systems used to grow salmon, trout and yellowtail kingfish, among others.
"We see this as the birth stage for the next generation feeds with a highly sustainable profile from Brande," said Brandt-Clausen.
"Adding microalgae paves the way for the upcoming developments on our sustainable feeds that our farmers will directly benefit from with a reduction in their own on-farm footprint."
The next step
BioMar describes Blue IMPACT as a range of feeds for those wanting to take the next natural step in aquaculture sustainability while ensuring a viable business model that considers the health and performance of aquaculture.
"Our waterways – rivers, seas, lakes, oceans – are the life source of the planet. As we enter the UN Decade of the Oceans (2021-30) being more mindful of the effect of our choices, the more we can have a positive impact on our waterways, the better.
"Blue IMPACT Aqua is the first range of feeds developed under this concept of ocean and environmental stewardship. Blue IMPACT Aqua feeds enable the farmer to address the challenges facing our oceans, such as overfishing, biodiversity loss and ocean acidification and coastal eutrophication, while providing healthy and nutritious food for generations to come."