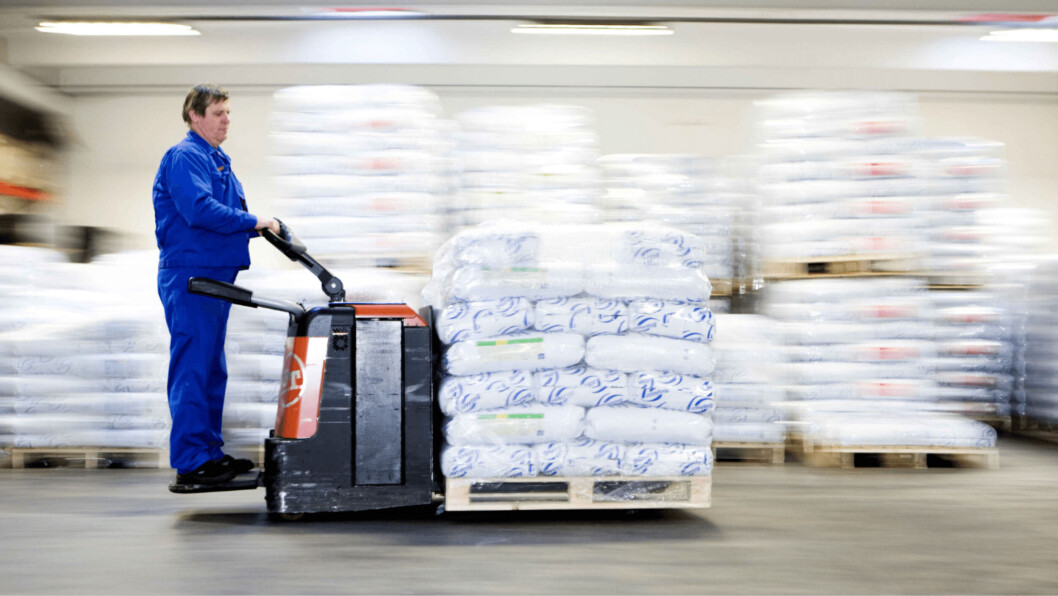 BioMar suspends trade with Russia after Ukraine invasion
Feed supplier BioMar today announced that it had stopped all trade activities with Russia following the invasion of Ukraine. The move includes sales of finished products as well as the sourcing of raw materials and applies to all BioMar entities around the world.
The trade ban has been approved by the board, and BioMar will start the process of closing all activities from today, evaluating commitments and goods in transit in the supply chain case by case.
The Danish company said the ban is a major step, as substituting raw materials and losing sales volume will have a significant impact.
"This has not been an easy decision, but as a company driven by our purpose and values, we must take a stand," said chief executive Carlos Diaz.
"We believe it is our responsibility to make a positive impact on the environment and human rights around the world. Therefore, we will not collaborate with Russia while they are violating the sovereignty of Ukraine and causing a humanitarian crisis.
"Unfortunately, our decision will have a significant impact on our customers in Russia, and it might impact our formulation costs going forward, but we needed to draw a line in the sand. We do not hold the Russian people responsible, and we will do what we can to find solutions for our customers and employees. Despite the impact we believe is the right thing to do."
BioMar said its employees in Russia and Ukraine are being kept in employment and supported by the company.
Skretting
On Thursday, SHV, the Dutch conglomerate that owns feed producer Nutreco and its aquafeed subsidiary Skretting, said it would not undertake any new investments, projects or exports to Russia, although it did go as far as BioMar by stopping existing business.
In a statement on its website, SHV said it had watched the "violation of the territorial integrity of Ukraine by Russia" with sadness and disbelief.
"In line with the SHV Purpose, our first priority is the well-being of our over 1,100 employees and their families in the region. Our teams are working around the clock to help secure their safety, using all the resources that are available. We will keep all our employees in mind throughout the region as we navigate through this crisis," stated SHV, a company with more than 55,000 employees.
"For now, no new investments, no new projects and no new exports to Russia will be undertaken. Simultaneously we assess our current and future obligations on a continuous basis as the situation evolves. We fully adhere to the sanctions, both in spirit and in law and make sure we stay compliant in what we do."