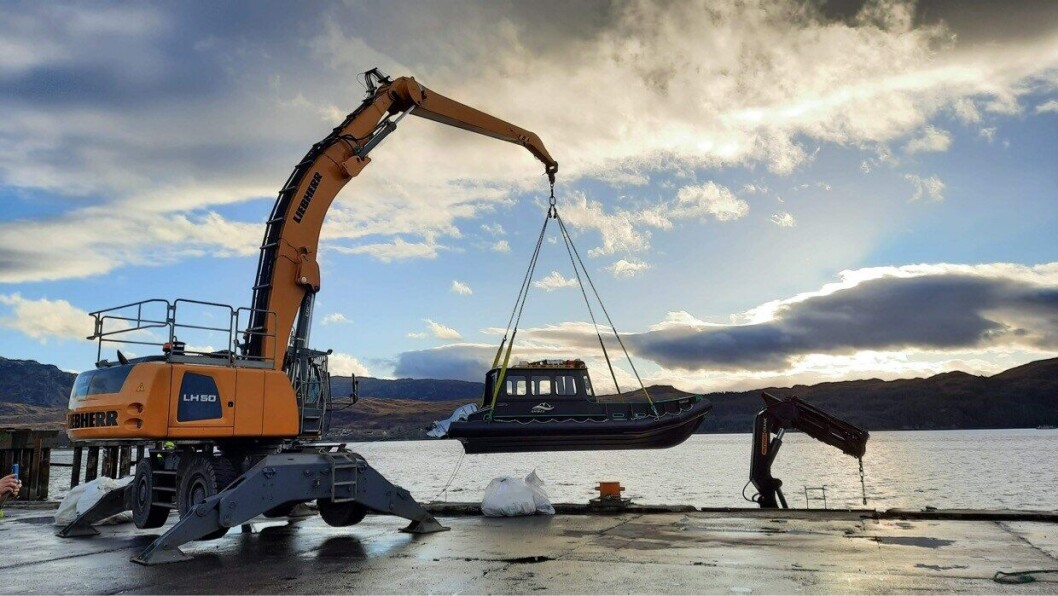 Island to island: Skye salmon farmer's second vessel from Arran boatbuilder
Scotland's newest salmon farmer, Organic Sea Harvest (OSH), has taken delivery of a second personnel boat from Arran Workboats.
The Kilmaluag is a 9-metre vessel customised to suit the specific needs of OSH, which is farming organic salmon at its sites at Culnacnoc and Invertote off the north east coast of Skye. It will make its first harvest in the second quarter of next year.
The Kilmaluag's arrival follows the delivery of another personnel boat, the Lealt, from Arran Workboats earlier this year.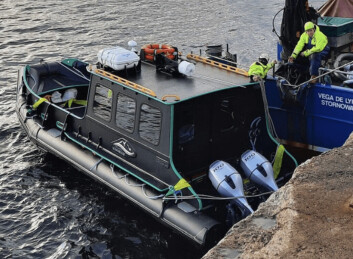 Crofting township
All OSH's vessels are named after local rivers or places, making the connection between land and sea. The Kilmaluag is named after a crofting township and river just south of Culnacnoc on Skye.
The vessel was launched at Kishorn Port on Wednesday and was undergoing final preparations alongside Staffin slipway yesterday before being introduced to site.
Calum Monteith, director of Arran Workboats, said the company was delighted to be awarded the contract to build the boats for OSH.
"It is multiple orders like these that secure employment for our build team who are all from the [Arran] island population and trained in house," said Monteith.
"We have worked closely with the team at Organic Sea Harvest and built a good relationship with them and we look forward to working with them in the future."
Built for a long life
Monteith said Arran Workboats vessels have a reputation of being tough, rugged and built for a long life of hard work.
"The boats are fabricated from HDPE and all the hulls have design approval for a range of 6 to 9 metres," said the director.
"Safety at sea is paramount and each boat is equipped with Arran Workboats' unique Man Overboard Recovery System."
Gael Force contract
The purchase of the boats continues OSH's policy of buying locally sourced equipment. Last year it signed a contract worth more than £4 million with Inverness-based Gael Force for the supply of a full range of established marine equipment, technology and supporting services for Invertote and Culnacnoc.
The order included SeaFeed feeding systems, SeaQurePen fish pens, SeaQureMoor moorings, and underwater technology, along with two SeaMate 350-tonne feed barges.
The first barge was delivered to the Culnacnoc site in September and the second is expected at Invertote in January or February next year.