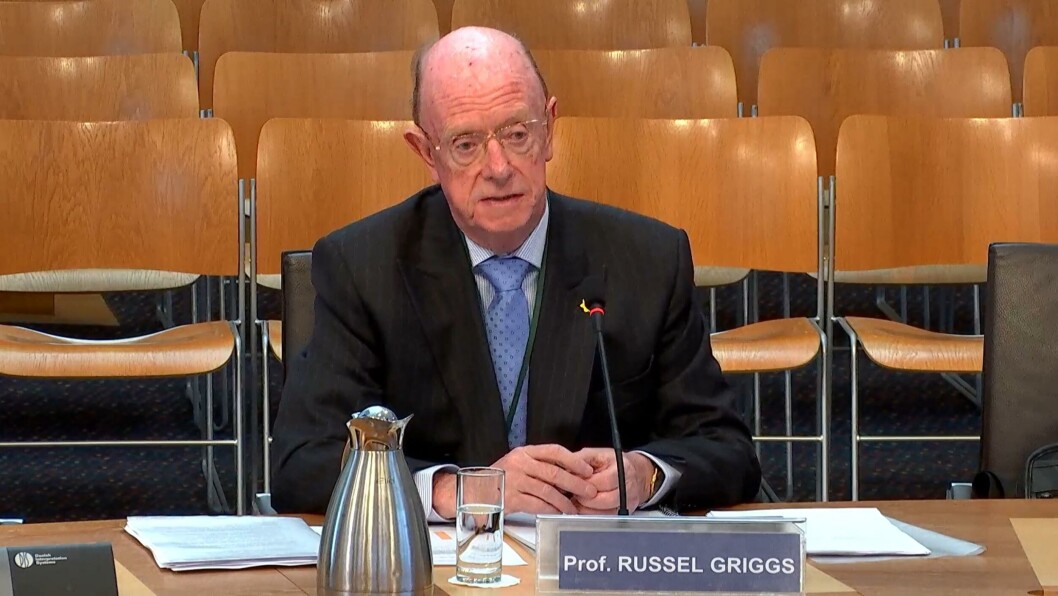 Fish farming supporters 'out-shouted by those with different view on rural life'
The views of working people in coastal communities who support fish farming are sometimes going unheard because "economically inactive" residents who have moved to the area and oppose the industry are better organised and shout louder, MSPs have been told.
Professor Russel Griggs, author of a Scottish Government-commissioned review of aquaculture regulation, highlighted the problem in evidence to the Scottish Parliament's Rural Affairs, Islands and Natural Environment Committee, which is examining the review.
He also said that in a couple of fish farm applications he'd looked at, the government reporter gathering evidence has been "ambushed" by anti-salmon farmers in the communities.
Which voice?
In an answer to a question from committee convener Finlay Carson (Conservative, Galloway and West Dumfries) about whether there was pressure between local communities and fish farming, he said that one of the challenges of all communities "is deciding what is the voice of the community".
He told the committee: "As you know, there's been this whole debate over the last six months about second homes, people that don't live in communities for all year, and I suppose there's now what you would call an economically active part of a community and an economically inactive part of a community and it's about which voice should have the biggest say in community decisions. It's not just about renewables, or indeed about fish farms, but indeed about a whole load of things.
"It's quite clear from the work I did on this [review] that the 'anti' voice in some places is very well funded, it's very well resourced, which perhaps the local voice isn't. So, it's about trying to bring in to that some balance so that we understand when we're listening to voices that it's not just the loudest that should get their way, but it should be one that's based on evidence.
"There is no doubt that if you look at the communities involved in fish farming, they have economically benefited well and will continue to do so going forward. Some of the people that don't want it (fish farming) come at it from a very different view which is much more to do with their view on what rural life should be, which interestingly enough may not be the way those that have lived there for decades, etc, will put in place."
Bigger cut for community
He continued: "Do I think communities get enough say in this? No, I don't, which is why I've recommended within my report that there needs to be a social contract built into any of these things that we take forward.
"And indeed, once we get to figuring out how much the industry is going to pay to get these licences, if that's what we're going to call them, then there has to be more of a part of it that goes back to the community, not just the jobs and the other bits of infrastructure that they get."
Peer-reviewed evidence
Carson also asked whether there were plans to put the right mechanisms in place to make sure that regulators have access to peer-reviewed evidence.
"Part of my recommendation is that there should be a scientific body in the middle of this that reviews all evidence because one of the things I saw as I did all this, and I talked to about 90 different organisations and people, was an array of scientific evidence that would take you from one end to say that there's nothing going on at all to another end that said the world is about to end. So, we need somebody in the middle of this to judge that," said Griggs.
Social debate
"But that scientific evidence I think is slightly different to the point that you're making about communities in that now because communities are comprised of different types of people – people that have lived there all their life and want to work and people that have gone there for different reasons – we need to find a balance of listening to those voices. When I say it's well-resourced there's no doubt that in a couple [of cases] that I looked at the Reporter who was doing the evidence of it was ambushed by the bits of the community that didn't want it because they were well organised and the bits that did want it weren't well enough organised.
"So, I think there's two issues here. There is one about the scientific evidence, we need to have some central look at that. But I think there's a much wider social debate about, as we start to look at everything from fish farming to second homes to rural housing, how we deal with community input and who we listen to. It's a really, really challenging subject, so it's not something easy."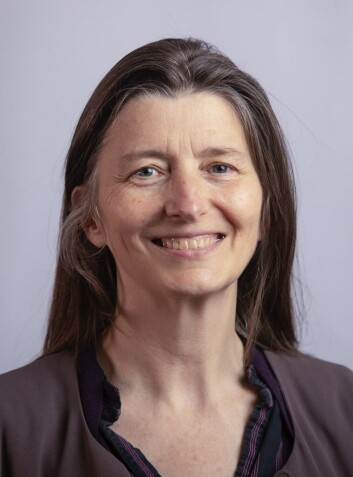 Green opposition
Ariane Burgess, Green MSP for Highlands and Islands, said she had spoken to people in coastal communities who earned their living catching crabs and lobsters, and others, who didn't want fish farms.
Burgess, whose party's election manifesto included a pledge to phase out open net pen salmon farming, said Griggs' proposed new single consenting document for fish farms didn't seem to include a mechanism for a community to reject "the imposition of a new or expanded industrial fish farm in their local waters".
Griggs answered that his proposals giving the local community a voice by making it a statutory consultee for fish farm applications.
"The community has to decide who that voice is, and how we do that we have to have a long debate about, but no, I believe strongly in the community having a view," said Griggs.
Less intrusive
"The challenge with communities is there will be different voices, and it's about how you listen to those different voices. I spoke to lots of coastal community groups as I went through my work on doing this, and I think the way that finfish farming is developing now will become much bigger but much less intrusive, if I can put it that way, in coastal waters because most of it will be done on land and it is probably only going to be the last year or so that we see fish out in the water.
"I hadn't visited a fish farm for 20 years until I started to do this, and my goodness, was I shocked when I went and visited some of the new fish farms that are really sophisticated, technical pieces of infrastructure where the majority of the development of the fish is done on land and it's only the latter part that is done on sea.
"That's very different from what you would call the traditional fish farms that were set up from the 1970s onwards, and I guess the industry would even accept that [with hindsight] not all of those are in the optimal position, and that's why one of the other recommendations is to say that as we go through this we need to look at where all the fish farms are currently and in the future, and see if they're in the right place."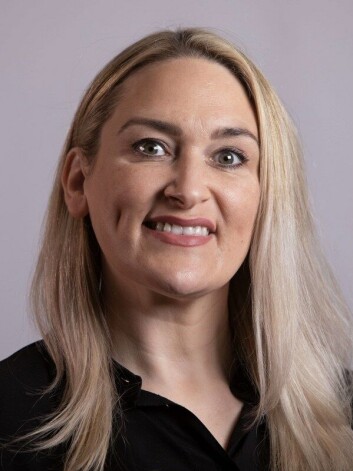 Talk early
In response to Banffshire and Buchan Coast SNP MSP Karen Adam's question on what Griggs thought were the key issues with the current regulatory framework, he said it was important to get all the interested parties around the table before a fish farmer had even filled in the application forms for a new site, to decide what the issues are.
"The way this (permitting) is done at the moment, which is to leave everybody to do their own bit, just doesn't work, because they tend to do that sequentially – the developer can only talk to one of the interested parties (at a time)."
Griggs added: "The best way is to get everybody around a table [at the beginning of the process] to say here's what I want to do, what are the issues going to be [that must be] resolved in that, can we resolve those or not and what do we have to do with it, because developers will tell you that having a 'no' as early as they can get is as good as having a 'yes' as early as they can get."