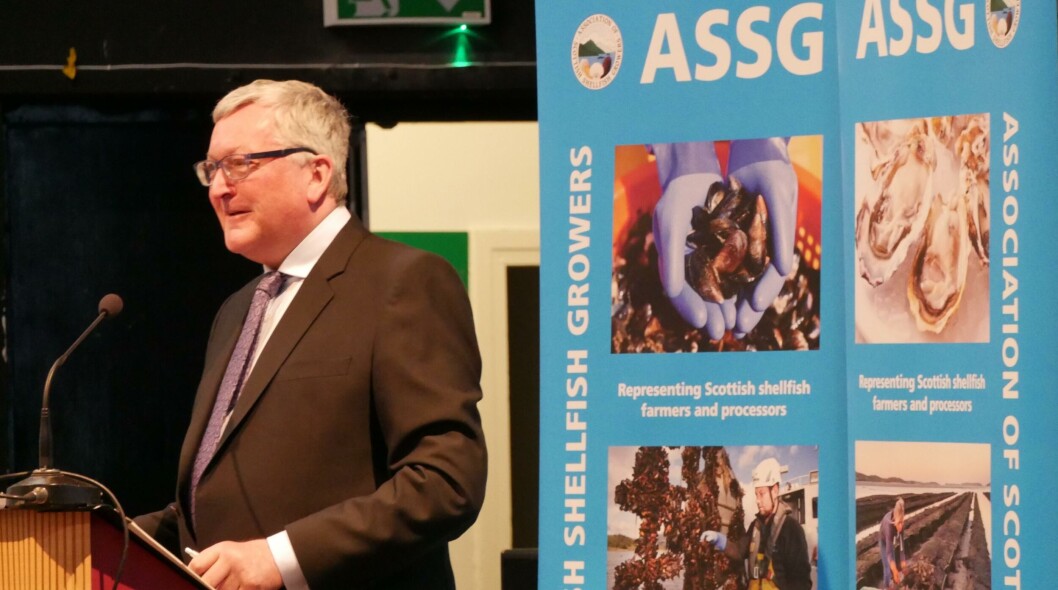 Minister pledges to cut red tape for shellfish farmers
Changes to planning rules that should make life easier for shellfish farmers are on their way soon, Fergus Ewing, Scotland's Cabinet Secretary for the Rural Economy and Connectivity, has revealed.
Speaking at the opening of the Scottish Association of Shellfish Growers' (ASSG) conference in Oban, Ewing said: "I am happy to confirm that amendments to permitted development rights (PDRs) are expected to be in place at the beginning of next year.
"These changes will be of a particular benefit to the shellfish industry, allowing uptake of additional lines at mussel sites – a previously unusable PDR, and the introduction of similar allowances for trestles sites – unrecognised by PDR until now."
The changes mean shellfish farmers won't have to apply for planning permission to change equipment.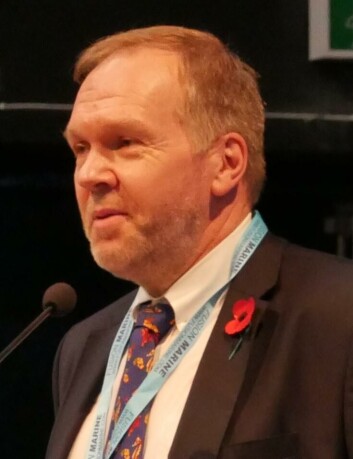 Nick Lake, chief executive of the ASSG, said: "What PDR allows you is to notify the council that you are going to, for example, move trestles or install a new long line for mussels.
"This will provide shellfish farmers with the flexibility we have been seeking for a while."
Commitment to aquaculture growth
In his speech, Ewing reiterated the Scottish Government's commitment "to the sustainable growth of the aquaculture industry, which currently adds £620 million in value to the national economy, supporting over 12,000 jobs across the supply chain."
He continued: "As the Cabinet Secretary responsible for the aquaculture portfolio I have been a public advocate and vocal supporter of the opportunities that a sustainable aquaculture sector can bring to the people of Scotland.
"Farmed shellfish is without doubt a vital component of this and of our food and drink story, producing world class seafood in a most sustainable way. It has a key role to play in food security and protein production."
Market demand growing
Ewing told the delegates at the Corran Halls: "It is encouraging that the market demand for Scottish shellfish is growing - reflected in the excellent 2016 shellfish production figures.
"To meet that demand, 2016 saw production increases across all species, including the highest ever recorded mussel production.
"First sale value of shellfish was the highest ever recorded at £11.7 million, an increase of £1.6 million in one year.
"2016 and 2017 has also seen huge investment in the shellfish industry, including shellfish EMFF project awards worth £5.1 million alone, helping to unlock over £15 million in total expenditure in the sector.
Innovation and investment
"Can I take this opportunity to congratulate those that have successfully applied for funding, especially those where innovation has been to the fore.
"I am convinced that it is innovation and investment that will see the continued successful growth of the sector. The new Stepping Stone shellfish hatchery project in Shetland is a great example of this.
"The long days, determination and effort to make it a success by all those involved should be praised. Securing a quality spat supply for Scotland would be a step change in the way we produce mussels.
"I have complete confidence in those leading the way. By far and away this sectors biggest asset is its people – all of you here today - and Scotland is blessed with the best in the business."
Thursday's speakers at the two-day conference included Sainsbury's aquaculture and fisheries manager, Ally Dingwall, who spoke about consumer expectations of shellfish, and Rod Cappell, of Poseidon Aquatic Resource Management Ltd, who spoke of the potential advantages and limitations of small shellfish farmers working together.