Race is on to find Scottish aquaculture's learner of the year
Nominations open for rural skills awards
Rural skills body Lantra Scotland has begun the search for Scottish aquaculture's learner of the year 2023, along with the best students in other rural occupations.
Nominations have opened for the ALBAS (Awards for Land-based and Aquaculture Skills) which celebrate the achievements of individuals, organisations and partnerships involved in training.
Liz Barron-Majerik, Scotland director for Lantra, said: "With all the incredibly diverse and fulfilling careers on offer in the land-based and aquaculture industries, it's clear the sector makes a significant contribution to Scotland's economy, particularly in rural areas.
"By recognising and celebrating the success of the country's top learners, their employers and training providers, the ALBAS can highlight the hard work and achievements of everyone involved.
The best talent
"Ultimately, we want to ensure that our industries are supplied with the very best talent, bridging skills and recruitment gaps to build a vibrant and successful economy.
"Inspirational learners from previous ALBAS awards are great ambassadors for our sector, and we're very proud of the difference our awards can make to the self-confidence and careers of all our finalists."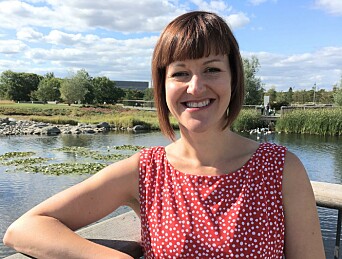 In March this year, Dawnfresh Farming employee Emmanuelle Rey was named Scotland's Aquaculture Learner of the Year 2022 at Lantra Scotland's awards ceremony in Dunblane.
Rey, who did a Modern Apprenticeship in Aquaculture with Shetland UHI, said: "It's an honour to be selected for these awards. Working in aquaculture is a fantastic career and I can't wait for the next chapter."
Emily Underhill, a freshwater fish health biologist at Scottish Sea Farms, was named runner-up in the Aquaculture category, and another SSF employee, Derek Ferguson, received two awards.
Ferguson was named winner of the Higher Education SCQF Level 9+ category for completing a Technical Apprenticeship in Aquaculture Management at Shetland UHI in under a year instead of the normal two years, while working for Grieg Seafood Shetland (now owned by Scottish Sea Farms) at Setterness.
He was also named Overall Runner-up at the ALBAS.
Candidates can nominate themselves for an award, and nominations can be made for someone else, a school or a partnership here.
The deadline for entries is Friday, December 9, and winners will be announced at an evening ceremony in the DoubleTree by Hilton Dunblane Hydro on Thursday, March 9, 2023.