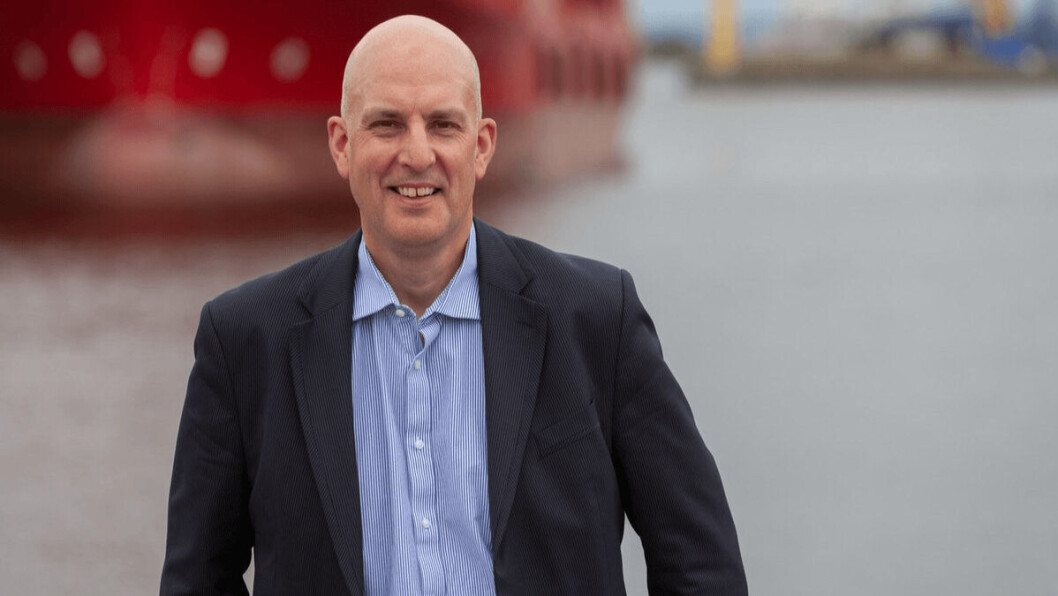 Award nomination 'is a recognition for lice treatment efforts'
The head of Benchmark Animal Health, John Marshall, has expressed his delight that the business has been shortlisted in the Aquaculture Awards, which will be presented at Aquaculture UK at Aviemore in May.
Benchmark is one of three finalists in contention for the Animal Welfare award, which Marshall said was recognition of the company's Ectosan Vet lice treatment, which is used in conjunction with Benchmark's CleanTreat filtration system.
Ecotsan Vet's use with CleanTreat, which removes any traces of the neonicotinoid-based medicine from wellboat treatment water, has been used in Norway since the second half of last year after being approved by the country's authorities.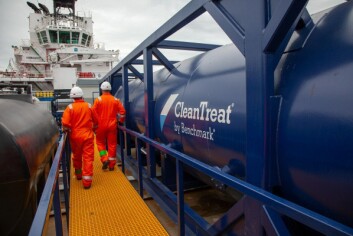 Honoured
"Animal welfare is central to all of our operations at Benchmark," said Marshall in a press release. "We are honoured to have been shortlisted for this award as it recognises the instrumental work that our team have undertaken in the delivery of Ectosan Vet and CleanTreat.
"In addition to effectively removing sea lice, this solution ensures fish welfare is not compromised during or after treatments. I am delighted that we have been shortlisted alongside some other incredible nominations."
Wellboats
Ectosan Vet is the first veterinary medicinal sea lice treatment to be introduced to the Norwegian salmon market in over a decade and is applied in a contained environment on wellboats, exclusively with CleanTreat.
CleanTreat has the added benefit of removing organic material from the treatment water including sea lice and sea lice egg strings to help prevent development of resistance against the medicine.
Benchmark has two CleanTreat vessels currently operating in Norway supporting Ectosan Vet treatments, and a third CleanTreat vessel has been ordered, with a 2023 target launch.
Only Norway
Norway is currently the only country where Benchmark has sought permission to use Ecotsan Vet / CleanTreat, and it has not said when it will seek permission for use in other markets such as Chile and Scotland.
The other entries shortlisted for the Animal Welfare award are one from the University of Stirling and Dundee-based aquaculture technology supplier Ace Aquatec, and one from The Scottish Salmon Company.
The full Aquaculture Awards shortlist is as follows:
Rising Star: Andre Van – Kames Fish Farm; Andrew Richardson – InnovaFeed; Connie Pattillo – Mowi Scotland; Rhianna Rees – SAMS Enterprise
Collaboration: Deep Branch – REACT-FIRST Project; Asian Institute of Technology (AIT) – Curriculum Development for Sustainable Seafood and Nutrition Security (SSNS); Mowi Scotland – Brexit Working Group
Innovation: BMT – Decision Support System; Mowi Scotland – Mowi Academy; World Feeds Ltd – VAF Feed Blocks
Environmental Impact: Fjord Maritime – Fjord Hybrid; Noushin Arfatahery and Professor Jens Rolff; Adam Rainsden – Organic Sea Harvest
Economic Sustainability: Mokshinika Shrimp Farms; Scottish Sea Farms
Community Initiative: Scottish Salmon Company – Healthy Communities Community Charter; Himalayan Fish Farm & Aqua Tech; Mowi Scotland Ltd – Mowi Salmon Wagon
Shellfish Farmer of the Year: Magne Cathrinus Hoem – Norgeskjell; Judith Brown – Isle of Skye Mussel Company Ltd; Judith Vajk – Caledonian Oysters; George Holmyard – Offshore Shellfish Ltd
Finfish Farmer of the Year: Robert Currie – The Scottish Salmon Company; Stephen Woods – Scottish Sea Farms
Animal Welfare: Benchmark Animal Health; University of Stirling & Ace Aquatec; The Scottish Salmon Company
Aquaculture Supplier of the Year: Ocean Kinetics; Nutrition Analytical Service, University of Stirling; Underwater Contracting Ltd
Unsung Hero: Ian Keen-Smith – Cooke Aquaculture Scotland; Euan McArthur – Organic Sea Harvest; Paul Christian Ryan – Pacific Ocean Culture Pte Ltd; David Stewart – The Scottish Salmon Company; Ed Ley-Wilson – Aquascot
Outstanding Contribution to the Industry: Jim Treasurer – FAI Farms; Nick Bradbury – BioMar; Stuart Cannon – Kames Fish Farm; Dan Phillips – Mowi Scotland
The winners in two more categories – Best Aquaculture Company and the Judge's Special Recognition Award – will be announced on the night of the awards, which will presented at a dinner in Aviemore on Wednesday, May 4.