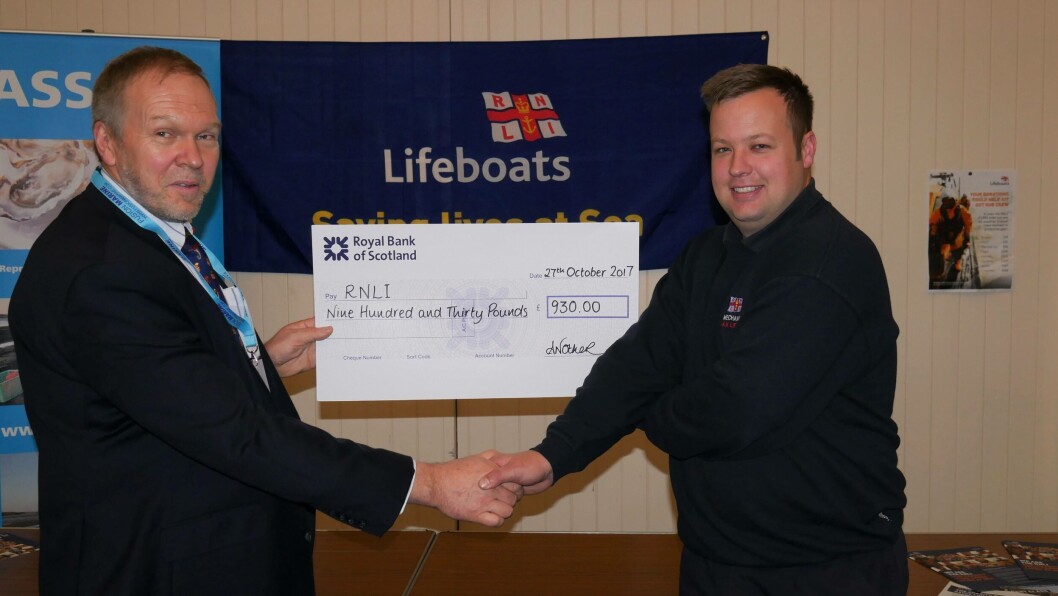 Shellfish growers push the boat out for RNLI
The Association of Scottish Shellfish Growers has presented the Royal National Lifeboat Institution with a donation of £930, raised by a raffle held during the ASSG's two-day annual conference in Oban last month.
ASSG chief executive, Nick Lake, said: "It's great that our members have donated all the things that went into the hampers that made up the raffle prizes, and it's a fantastic result that we raised that amount of money in such a short period, both from those that have given the donations and of course from everybody buying the tickets.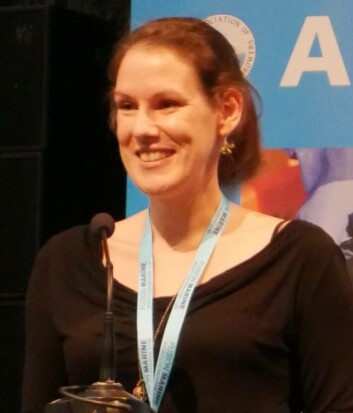 "We are all happier knowing that we have a service like the RNLI there, because any day in the marine environment you can, through no fault of your own, come a cropper. So it is great that we are able to put something back into the RNLI, and to know that they are there for our broader membership, whether they are in the Solway or Shetland."
Great success
Lake added: "In terms of the overall conference, I've had lots of people coming back to me and saying what a great success they thought it was, that it is a place where the industry can actually come together and discuss a lot of the current issues while also picking up on the bigger issues of where our industry's going and how we actually operate.
"On the one end of it you get Ally Dingwall from Sainsbury's, prepared to come up and give a presentation on the very high retail end of the business, and at the other end you've got the like of Kati Michalek, who is a PhD student who is very committed to shellfish.
"She presented some really interesting facts and figures about what she's found, which let people think about what we are doing in terms of farming and see how beneficial it is in terms of the environmental impact and also in terms of how that environment shapes how we can actually grow shellfish, because we are 100 per cent relying on our environment for shellfish, we've got no feeds, no drugs.
"Overall it was a very successful conference."