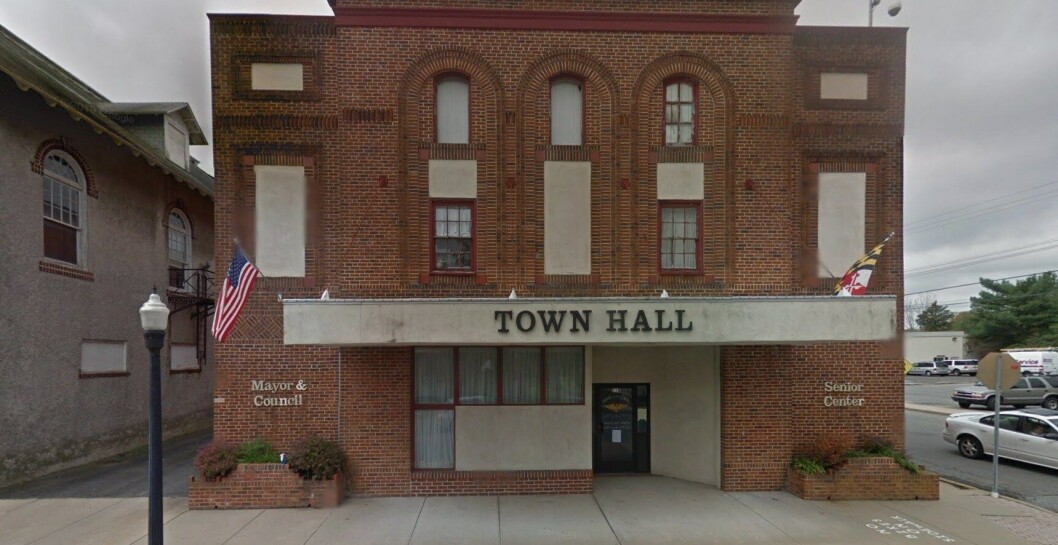 Public to have their say over US salmon RAS permit
A public hearing will take place tonight in the town of Federalsburg, Maryland, in the United States, where Norwegian company AquaCon plans to build a large on-land salmon farm.
The hearing has been called by the Maryland Department of the Environment (MDE) in relation to its proposal to allow AquaCon to release up to 2.3 million gallons per day of treated water into Marshyhope Creek, a tributary of the Nanticoke River that flows into Chesapeake Bay.
The water, which will be drawn from wells, will be used to "purge" salmon of geosmin, which can be absorbed by fish in recirculating aquaculture systems (RAS) and causes their flesh to have a "muddy" taste.
AquaCon in brief
Oslo-based AquaCon has a wealth of experience on board, much of it gained at the world's largest salmon producer, Mowi.
Chief executive Pål Haldorsen was responsible for all freshwater operations at Mowi in Norway for 12 years and for Mowi's global breeding programme for over a decade.
Chief operating officer Ole Christian Norvik was responsible for operations at Atlantic Sapphire Denmark from 2018-2020, and prior to that worked for Norway Royal Salmon and Mowi, while board member Marit Solberg held various senior management positions in Mowi for more than 30 years.
AquaCon plans to produce 50,000 gutted weight tonnes of salmon, possibly increasing to 100,000 gwt in future, in RAS facilities at different sites in Caroline and Dorchester counties in Maryland.
The company has secured several sites and will build the first facility in Caroline County, although plans to begin with a 16,000 tonnes per year facility have been scaled back.
"We have reduced Phase 1 to 10,000 tonnes head-on gutted with possibility to expand to 16,000 tonnes at a later stage," Haldorsen told Fish Farming Expert on August 1. "This is due to high inflation and disturbances in the logistic chains. The conceptual engineering is more or less completed. We will continue with the full US engineering and construction management team the coming months. We have bought the land for the first facility."
Speaking on August 1 about tonight's hearing, he said: "We expect the tentative permit we have from Maryland Department of the Environment to be permanent some weeks after this hearing. Construction work will start in spring 2023."
Strict conditions
The discharge permit comes with conditions that AquaCon managing chairman and president Henrik Tangen says are significantly stricter than comparable conditions for similar facilities elsewhere in the world, including the US.
But a local group of scientists and environmental activists point out that Marshyhope Creek is the only water system in Maryland known to harbour spawning sturgeon, a fish federally classified as endangered along most of the US East Coast and say the discharges could overwhelm the narrow and mostly shallow tidal creek.
'Already impaired'
"The Marshyhope is already impaired by primary [Chesapeake] Bay pollutants such as nitrogen and phosphorus, yet MDE's permit doesn't detail how the plant could ensure it doesn't exceed the limits the agency sets for these pollutants," the critics argue.
"The permit doesn't address how stormwater runoff would be treated from the plant, which would be one of the largest buildings in the state - about the size of six Super Walmarts. An inch of rainfall on this facility could produce up to 750,000 gallons of runoff, which would create flooding and pollution risks."
'Thermal barrier'
Another concern about the water discharge is the temperature, which the local group fears could harm spawning sturgeon, which normally spawn in autumn when the temperature in the river is warm.
According to MDE, the temperature of the water to be discharged will be 13 °C, based on the company's plans to obtain the purge water from wells. But a 2021 study reported water temperatures from 20 to almost 27 °C during the sturgeon spawning activity in September.
Maryland's Department of Natural Resources is concerned that such cold-water discharges could create a "thermal barrier" in the stream that would limit fish movement.
2 °C margin
MDE therefore plans to dictate that the stream's water temperature within 40 metres of the outlet cannot vary over a 24-hour period by more than approximately 2 °C from other places in the stream.
If that is not possible, the agency says Aquacon will be required to take steps to reduce the temperature change.
Tangen has told The Southern Maryland Chronicle newspaper that he is comfortable with this requirement and that it will not pose a problem to comply, even if it will result in an additional operating cost.
Today's hearing takes place from 5pm-8pm local time in the Federalsburg Town Hall located at 118 North Main Street, Federalsburg, MD 21632.
Members of the public who wish to make a comment regarding the draft permit may speak or submit written comments at the hearing or submit a written statement to the MDE within a week.