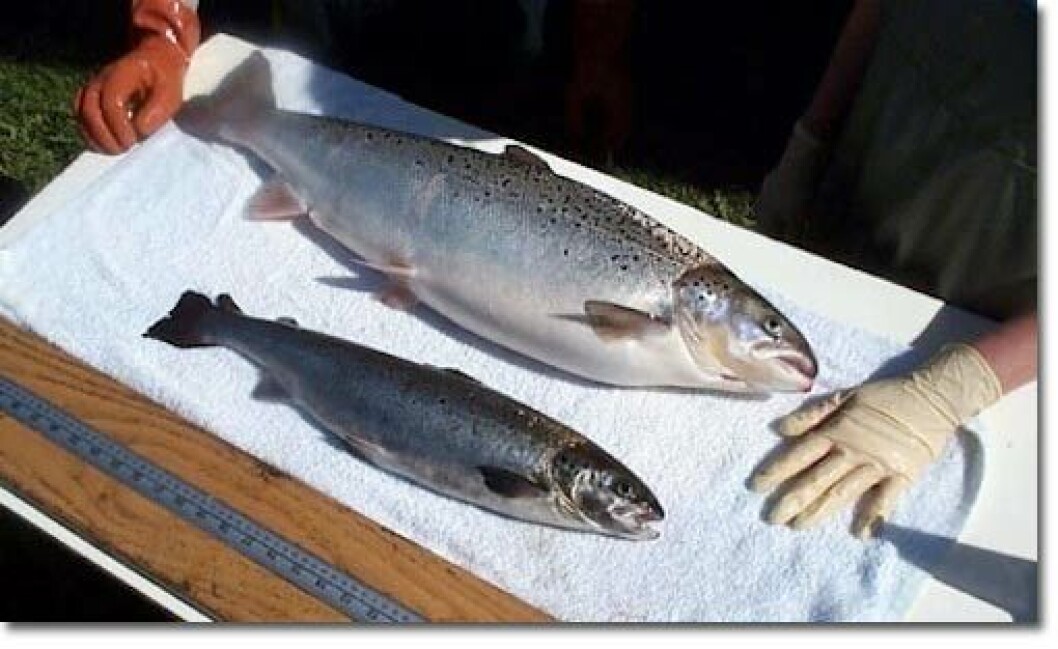 AquaBounty considers 'labelling options' for GM salmon in Canada
Transgenic-salmon producer AquaBounty is considering labelling the Canadian-grown fish it will sell in Canada as a genetically modified product, according to a report on the country's CBC news site.
Massachusetts-based AquaBounty recently got the go-ahead to farm its AquAdvantage GM salmon – which are quicker growing than conventional salmon - at on-land farms at Rollo Bay, Prince Edward Island, Canada and Albany in the US state of Indiana.
Fish from both sites will be on the market late next year. AquAdvantage salmon sold in the US will have to be clearly labelled as GM, but it's not clear what AquaBounty intends to tell Canadian consumers about the product, says CBC. It has no legal obligation to label the fish as being genetically modified.
'Appropriate approach'
"We are considering our labelling options and working with potential customers to determine the appropriate approach," an AquaBounty spokesperson said in a statement sent to CBC.
According to CBC, AquAdvantage salmon will become the first genetically modified food animal made in Canada to be sold in Canadian grocery stores.
AquaBounty has been allowed to sell GM salmon in Canada since it was approved by Health Canada in May 2016. It currently grows the fish in Panama using Canadian eggs and last year sold five tonnes of the fish as fillets in Canada.
The company has said little about where it's being sold, other than that a Canadian buyer uses the fish for its lines of high-end sashimi.