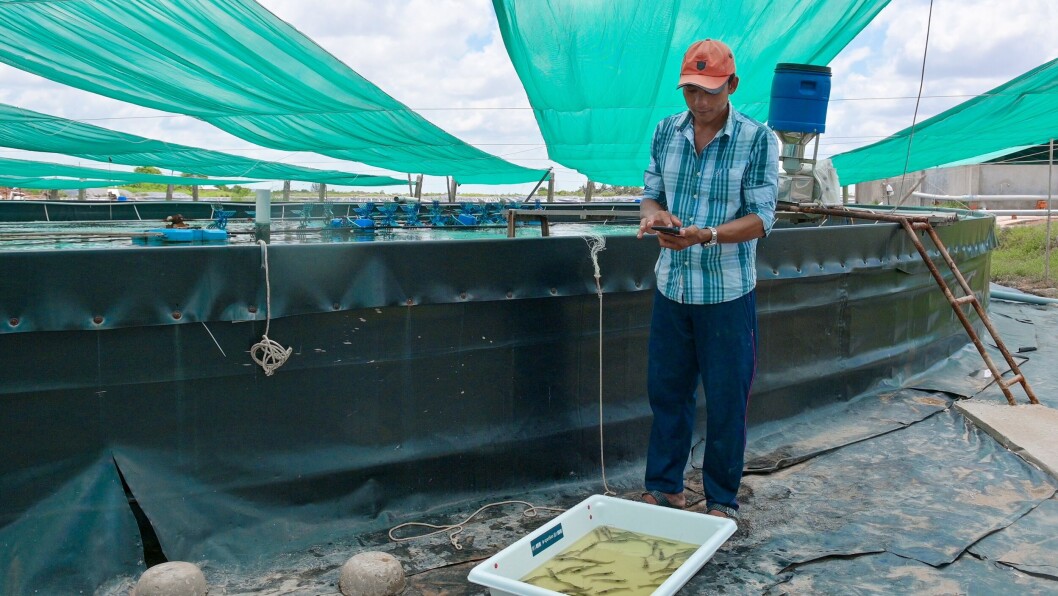 Shrimp production packed into an app
Canadian technology company XpertSea has released an app that lets shrimp farmers use their smartphone to capture accurate animal data and track growth from stocking through harvest.
The app builds on the success of the XperCount, a connected "smart bucket" that lets farmers count, size, weigh and image animal samples in seconds. In a press release, XpertSea said that after months of research and in-field testing, its engineers reduced that 5kg of hardware to a feature-enhanced app that runs on a shrimp farmer's Android or iPhone.
"Too many shrimp farmers operate without the benefit of accurate, standardised data, and this hinders their operations and hurts their bottom line," said Valerie Robitaille, chief executive and co-founder of XpertSea.
Ultra portable
"We wanted to create an easily accessible, ultra-portable tool that would make data collection fast, easy and reliable so that any farmer can unlock better crops and financial outcomes. With our mobile app, farmers of any size and means can use their phone to monitor pond growth and make better decisions, which improves profitability and sustainability."
With the app and a picture of their shrimp, farmers gain instant, easy access to transparent and reliable information such as average body weight, growth rate and weight distribution. This enables them to adjust feeding regimes, identify anomalies in animal growth, and make better decisions on how to grow their crops and transact business, said XpertSea.
The app is currently available on the Google Play and Apple Store for all farmers in Ecuador and for farmers working with XpertSea's enterprise partners across the world.