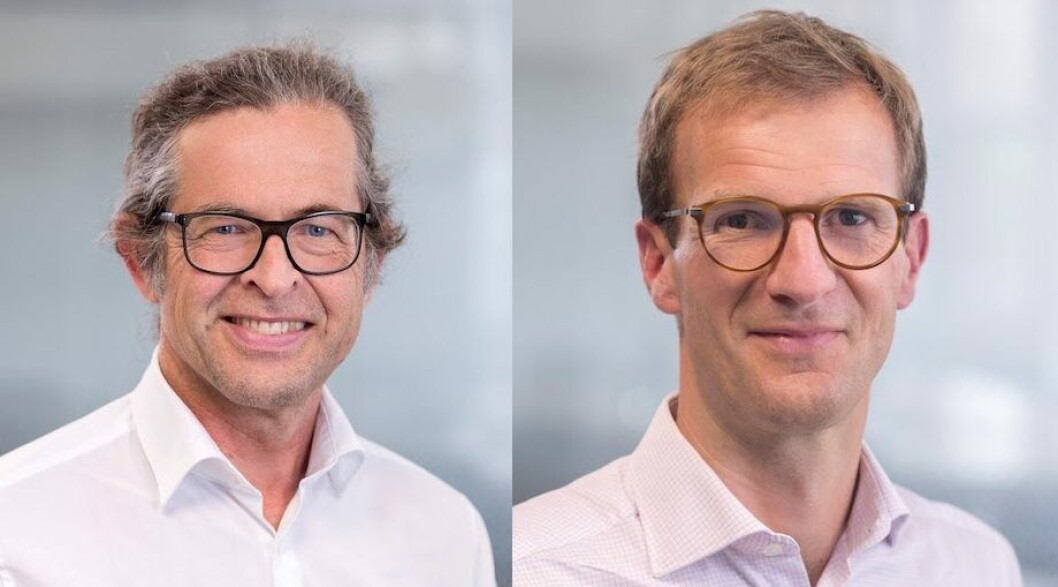 New faces at algal oil producer Veramaris
Veramaris, which producer algal oil for use in aquafeed, has announced three new executive appointments in Europe and the United States.
Alexander Hillmann joins as chief financial officer from one of the joint venture's parent companies, Evonik. He has worked for the chemicals giant for almost 20 years in a number of different roles in Europe and the US.
He takes over from Frank Beissmann, who has returned to Evonik after three years on secondment as part of the founding team that helped launch Netherlands-based Veramaris.
Retail manager
Yann Le Gal takes the new role of retail manager for Europe. The experienced aquaculture professional has previously been sales director at Mytilimer and sales manager at Marine Harvest Group (now Mowi).
Le Gal has a diploma in aquaculture from the Groupe Ecole superieure d'Agriculture d'Angers, followed by a Master's degree in Aquaculture and Economics from the Norwegian University of Life Sciences.
Veramaris said his experience will be invaluable as it collaborates with partners across the entire value chain, an approach which had helped it deliver tangible results for them.
Significant growth
Herve Hartmann becomes general manger Veramaris LLC, based at the company's production facility in Blair, Nebraska. A biochemical engineer by training, Hartmann has spent more than 20 years with Veramaris' other parent company, DSM. He spent time in a range of production roles in Germany, the Netherlands and the US, and speaks five languages.
Veramaris chief executive Karim Kurmaly said: "We have seen significant and exciting growth in the company since opening our facility in Blair a year ago and it's testament to the hard work of the existing team that we now need to further strengthen our organisation with Alexander, Yann and Herve.
"All of them are occupying different roles within the business but they have in common a wealth of knowledge and experience in their respective fields."