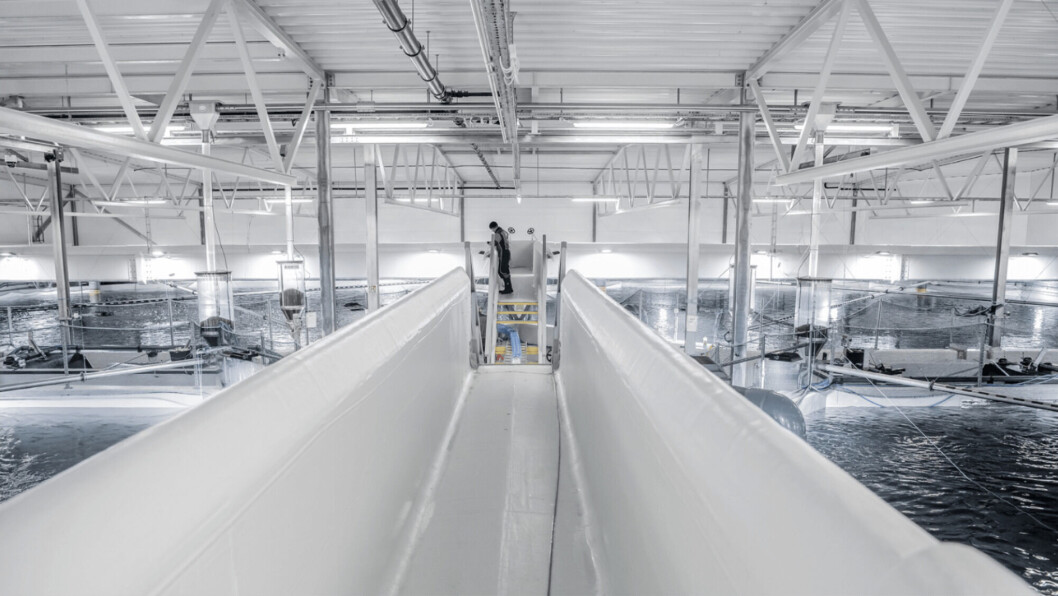 China salmon RAS project raises £49m and confirms £44.7m AKVA contract
A Danish company which plans to produce up to 40,000 tonnes of Atlantic salmon annually at an on-land farm in Ningbo, near Shanghai, China has raised €55.1 million (£49.4m) through a successful private placement of 7.2 million new shares.
As a result, Norway-based aquaculture supplier AKVA group has been given the go-ahead on a €50m (£44.67m) contract from Nordic Aqua Ningbo Co, Ltd to deliver the first phase of the project, which has a capacity of 4,000 tonnes. AKVA will also participate with up to €3.1m in equity.
Nordic Aqua Partners AS (NAS) said the share placement was oversubscribed and attracted strong interest from high quality Norwegian, Nordic and international investors along with Tier-1 sponsors with strong industrial foothold in the aquaculture value chain.
The company intends to list its shares on the Norwegian stock market, with the first day of trading expected to be on or about December 1.
'Making history'
"The prospects for land-based salmon farming in China are far-reaching and we are all very enthusiastic and optimistic about being a first-mover into the world's largest seafood market and about the potential for Nordic Aqua Partners AS," said NAS chair Ragnar Joensen in a market announcement.
He added that the company was "finally at the step of making great history".
"In less than three years, we will deliver truly fresh, high-quality and tasty salmon to the Chinese market," said Joensen.
Beijing and Hong Kong
NAS plans to expand production in its recirculating aquaculture system (RAS) facility to 8,000 tonnes, then 16,000 tonnes and potentially to 40,000 tonnes long term.
"We will double the capacity (to 8,000 tonnes) without raising new money. It will be financed with partial loans and partial profit from the first 4,000 tonnes of production," Joensen told Fish Farming Expert's Norwegian sister site, Kyst.no.
"Over time, the company sees further scale opportunities from replication near Beijing and Hong Kong," said NAP in a market announcement.
"Furthermore, expansion potential within a very attractive downstream value chain for Atlantic salmon in China with the possibility of realising a high EBIT/kg."