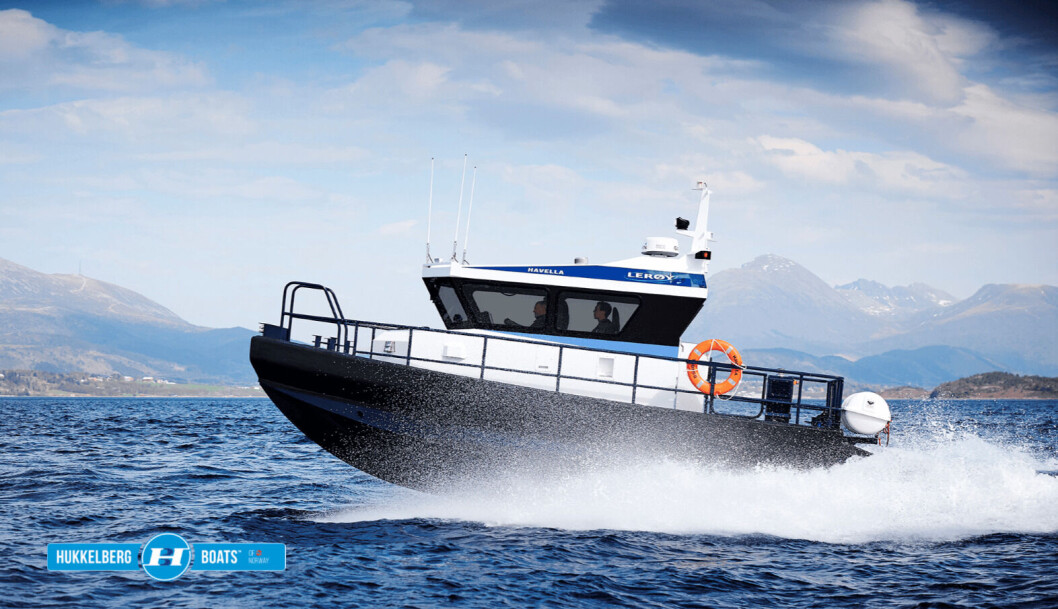 Fish farm shuttle maker targets Scotland
A new model of fish farm personnel shuttle designed to cope with the rough waters of northern Norway is being offered for sale to Scottish salmon farmers.
The Flying Fish 30Z Seawork Shuttle was manufactured by Norwegian boat builder Hukkelberg in close cooperation with salmon farmer Lerøy to provide safe and efficient transport under extremely demanding conditions.
Lerøy recently took delivery of the first shuttle, which will be used at one of its facilities outside Tromsø, and Hukkelberg is hoping the design will prove attractive to Scotland's salmon farmers.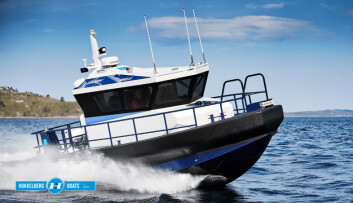 Traction in Scotland
The firm's sales manager, Thomas Breivik, said: "Hukkelberg is working deliberately to gain traction in the UK and in particular in Scotland, as we feel that we have products that would be interesting to Scottish aquaculture companies and the associated service industries.
"As part of this effort we have attended both SubseaExpo in Aberdeen as well as Seawork and Oceanology in the past couple of years and will also be at Seawork [in Southampton] again in a couple of weeks.
"We already have a fair number of boats operating in the UK, however these are primarily FRDC (fast rescue daughter craft) and a few patrol boats. We also have a couple of diving vessels operating in the Aberdeen area.
"We are now looking to widen our customer base by introducing our Flying Fish range of boats in the UK. These boats lend themselves to a wide range of applications given its modular design."
The Flying Fish Z-series offers a range of different combinations of hull sizes, superstructures and propulsion systems.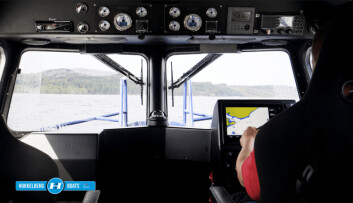 Suspension seats
The eight-metre boat delivered to Lerøy has an aluminium hull surrounded by a polyurethane fender and a composite superstructure containing seating for six people in marine Recaro suspension seats which contribute to maintaining the safety of passengers and crew in rough seas.
The walk-around deck features openings for entering/ disembarkation in the bow area, at the stern and on the starboard side, and there is a capstan on the aft deck for smaller work tasks.
A rescue sling is fitted to the railing for assistance in man-overboard situations, and the boat has a life raft and survival suits for all on board, for increased safety.
Hukkelberg said emphasis has been put on ensuring good lighting on board with twin bow lights, a remote controlled searchlight, a work light in the machine room as well as dimmable LED lighting with night-mode in the wheelhouse.
The propulsion system features twin Nanni T4 270 diesel engines connected through ZF-63 reversing gears to a pair of Hamilton HJ241 water jets and the fuel capacity is 800 litres.