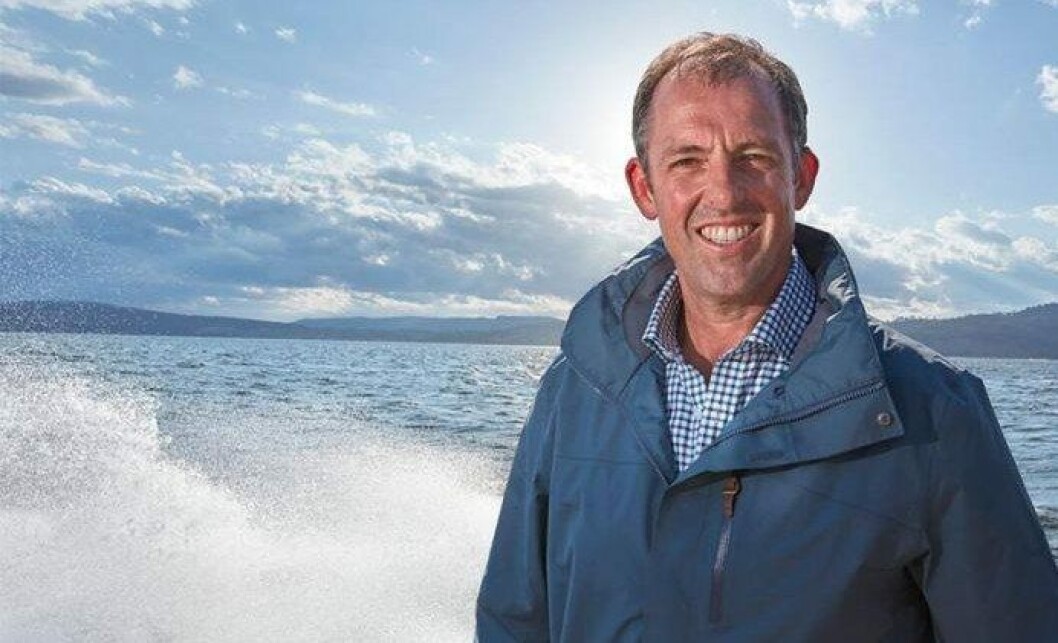 We're better off with bigger fish, says Tassal chief
Tasmanian salmon farmer Tassal's policy of selling fewer salmon at a larger weight is paying off, it said in a report on the first half (1H20) of its 2020 financial year.
The seafood producer, which also grows prawns, reported a 15.8% drop in revenue to AU$274.49 million for the first six months of its 2020 financial year compared to the same period a year earlier, when revenue was $326m.
But operating EBITDA was up 3.4% to $66.46 million and salmon operating EBITDA per kilo increased by 15.5% from $2.98 to $3.44. That figure has since increased to $3.69 per kg following a change to how leases are valued in accounting procedures.
Biomass up 15.5%
Tassal took a strategic decision to leave fish in the water over the key growing months of July to October 2019. Salmon live biomass was up 15.5% to 23,151 tonnes at December 31, 2019 compared to December 31, 2018 (20,044 tonnes). Average salmon size was 4.8kg head-on gutted in the period, an increase of 100 grams compared to 1H19.
The company is focusing on selling higher-value products in the domestic market rather than to the lower-value export market, but will still sell excess fish abroad.
Tassal chief executive and managing director Mark Ryan said: "Selling and harvesting less salmon in the first half was a deliberate operational strategy to underpin strong harvest volumes and sales in the second half and next financial year.
"Salmon live biomass grew significantly over the past six months given our focus on sustainable farming and fish health practices including breeding, biosecurity, feed automation, feed diet formulation, stocking densities, optimising leases with fallowing, growth times and survival."
'Better margins'
He added that the company was "well positioned to drive growth in earnings and returns in FY20 and beyond".
Ryan said the salmon biomass and size growth achieved in 1H20 exceeded expectations, "and we will see this flow through to an increased harvest and sales in 2H20 [vs 2H19] and FY21".
Ryan concluded: "Bigger salmon generate better margins. Combined with optimisation of our existing sales leases and cost-of-growing reduction initiatives over short to medium-term, we expect salmon earnings and returns to increase for FY20 and beyond."