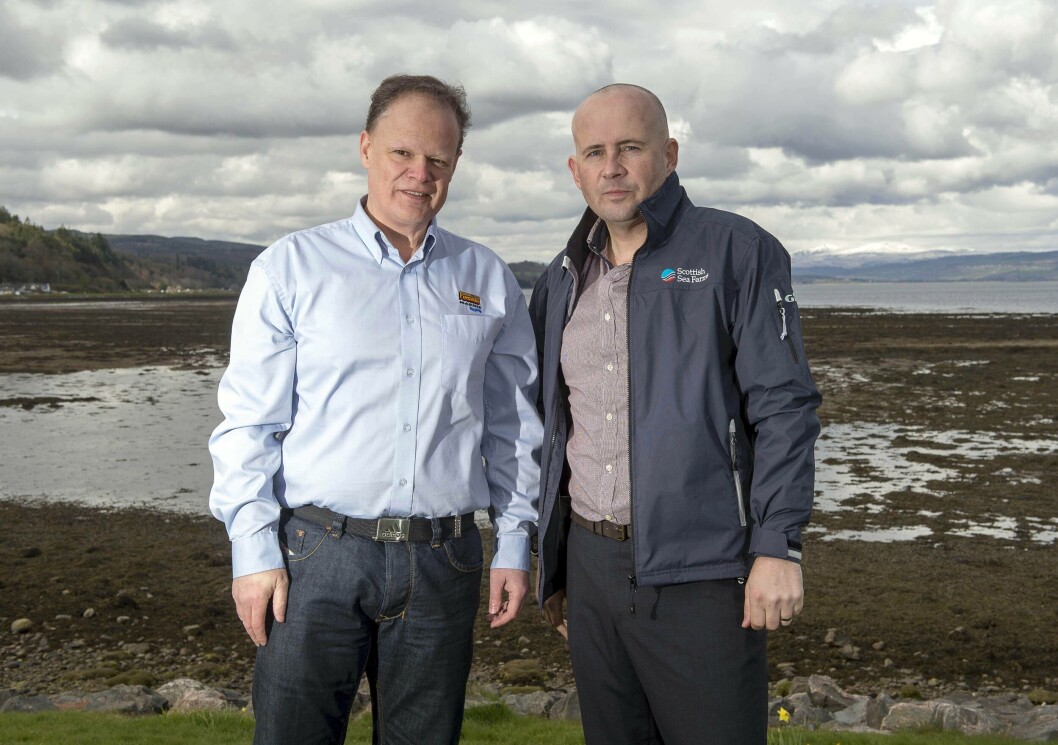 Fusion lands 16-pen contract
Scottish Sea Farms has ordered £900,000-worth of salmon pens from Fusion Marine for its new Westerbister site in Orkney.
The order for 16 Triton 450 pens and associated equipment reinforces the close working relationship between SSF and Fusion Marine, which stretches back more than 20 years. The new salmon farm at Westerbister has created six new jobs locally and provides a major boost for Argyll-based Fusion Marine.
Richard Darbyshire, Orkney Regional Production Manager for SSF, said: "The Fusion Marine Triton pens are fully proven to withstand the harsh and relentless Orkney storms. We have previously worked with Fusion on our Wyre and Eday projects and we have been impressed with their professionalism and workmanship.
"As we strive to try and further expand our farming activity in Orkney we will continue to invest with local suppliers. This latest order brings almost £1m of spend to the Scottish economy, supporting jobs and enhancing local economic benefits during the construction phase."
The Triton system has been specially developed for exposed fish farming locations. Made from tough polyethylene, the 100m circumference pens are constructed utilising highly advanced, quality assured jointing techniques.
Iain Forbes, Director of Fusion Marine, said: "We always strive to work closely with salmon producers in developing fish containment systems that meet their requirements, and Triton is a great example of such co-operation.
"We also take great pride in our after-sales support where we continually liaise with customers to ensure the most efficient operation of their equipment. This latest order from Scottish Sea Farms helps ensure job security at our manufacturing base and underlines the importance of fish farming in supporting our rural economy."