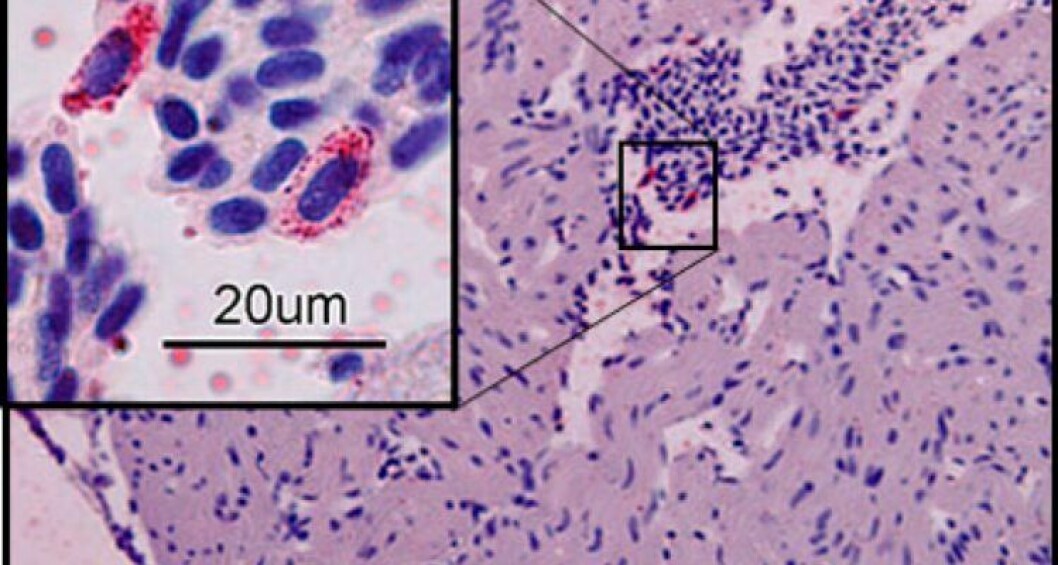 Virus more dangerous to trout than salmon
Scientists investigating a virus first discovered in rainbow trout in Norway in 2013 have ascertained that trout are more likely to suffer ill effects than Atlantic salmon.
The virus, which mainly affected the heart, is a close relative of Piscine orthoreovirus (PRV) which causes heart and skeletal muscle inflammation (HSMB) in Atlantic salmon.
Both rainbow trout and Atlantic salmon were experimentally infected with the PRV-variant, dubbed PRV-Oncorhynchus mykiss (PRV-Om). The tests showed that the virus infects blood cells and heart in the same way as salmon PRV, and that it can infect both species, according to Norway's National Veterinary Institute.
The virus was transmitted to uninfected trout and salmon that shared tanks with infected fish, but faster transmission, more notable antiviral response and more prominent heart pathology were observed in rainbow trout.
The Norwegian study has been conducted in close cooperation with the Technical University of Denmark.
Read the full study here.