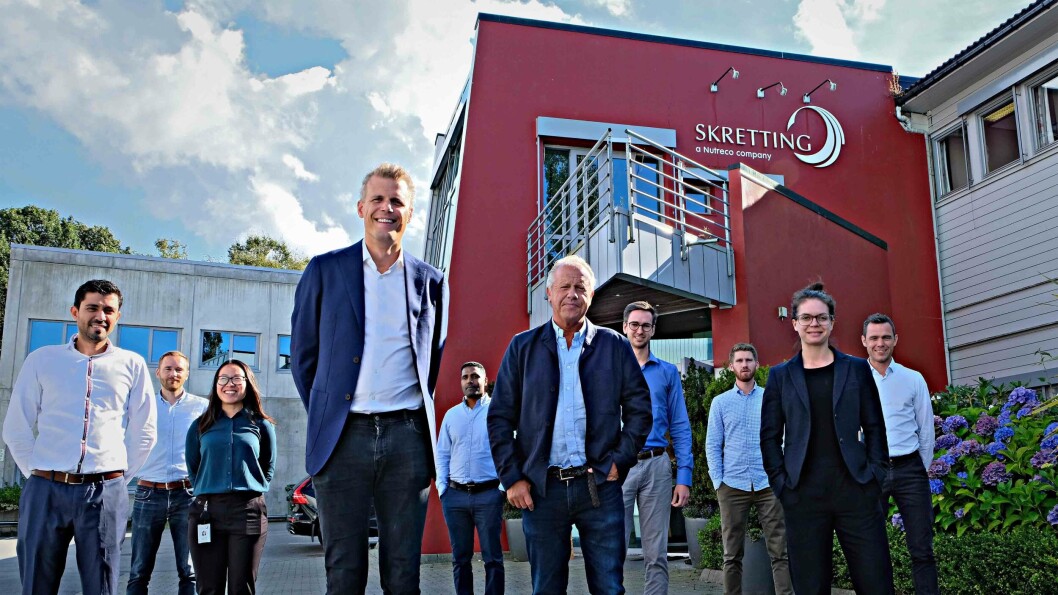 Skretting adds final ingredients to feed team
Aquafeed manufacturer Skretting has completed recruitment for its global procurement team, it announced today.
With over 1,000 ingredients currently in the global portfolio, the team's objective is to support Skretting's operating companies optimise their supply, said procurement director Robert van den Breemer.
"We have strong relationships with suppliers and will lead the way in sustainability and the utilisation of data," said the director, who added that the team is also streamlining the insertion of new ingredients into the systems and therefore feeds.
Novel ingredients
The central procurement team now comprises five category managers. Last year, Jenna Bowyer was appointed to look after novel ingredients, joining Anne-Marie Johnson (vegetable ingredients) and Erik Aanensen (marine ingredients).
Since then, Amber Zheng has joined the team to focus on land animal products, in addition to Geert van Houte for functional ingredients.
In addition, the team, which is based in Stavanger, Norway, has four project managers working on specific objectives, and a data engineer responsible for quality checks and translating data into actionable insights, dashboards and forward-looking procurement information.
Carbon footprint
One of the project managers, Marcel Görmer, will focus on Life Cycle Assessment (LCA) of ingredients in Skretting feed, which can represent around 96% of Skretting's carbon footprint.
"Doing the right thing in sustainability is a challenge, and Skretting wants to move beyond 'more sustainable' and 'less sustainable'. We want facts to understand and be able to act on our footprint and help our customers to achieve their sustainability targets," said van den Breemer.
"There is so much happening in this space, and we see that thoughtful sourcing is of fundamental importance to our business moving forward, not only from a practical, but also a sustainability perspective."