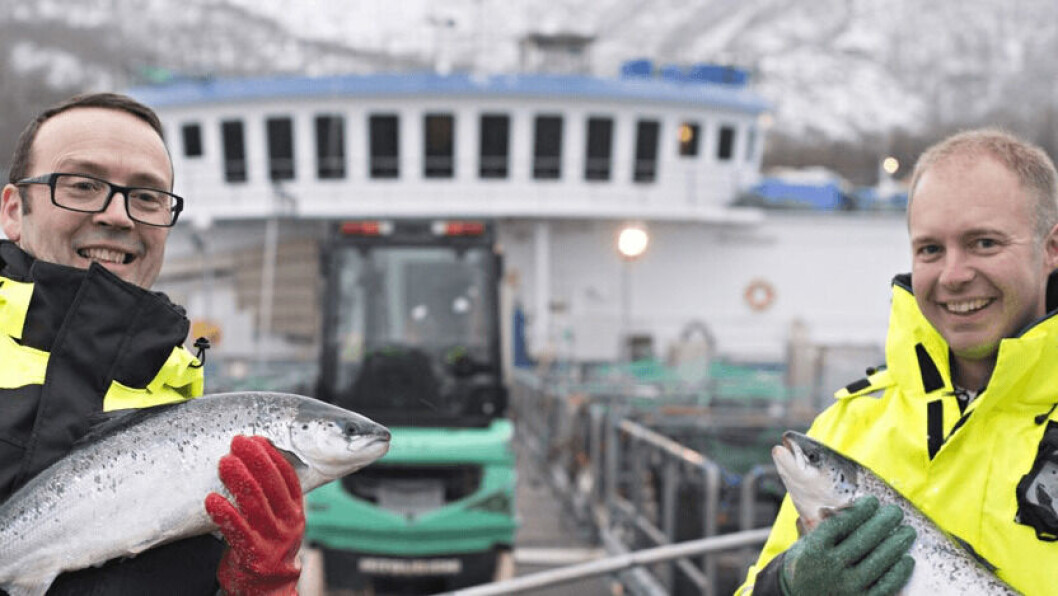 Scottish salmon 'most expensive to grow' in 2018
Scottish salmon cost more per kilo to produce last year than fish from Norway, Chile, the Faroe Islands or Canada, although all those countries also faced rising costs, according to a new Norwegian report.
The conclusion follows a look at costs by industrial economics researchers at research institute Nofima and analysts from Kontali.
According to their figures, Scottish salmon cost US$5.31 per kilo to produce last year, compared with $4.6 in Canada, $4.27 in the Faroes, $4.16 in Norway and $3.90 in Chile.
Fixed costs
The report's authors pointed out that Scotland had lower production last year than in 2017, meaning that fixed costs had greater significance.
The report - "Competitiveness of Norwegian farmed salmon: Cost and cost drivers in competitor countries" - was compiled on behalf of the Norwegian Seafood Research Fund (FHF), by Nofima's Audun Iversen and Øystein Hermansen and analysts Ragnar Nystøyl, Knut Henrik Rolland and Lars Daniel Garshol at Kontali Analyse.
They said it was becoming increasingly expensive to farm salmon.
Large increase in Scotland
"The driving forces behind the increase in cost are the same in all countries but are of different strengths," stated Iversen on Nofima's website.
"Chile has had a considerable improvement in biological results, clearly visible in costs. The Faroe Islands have lost some ground after experiencing larger challenges with lice and disease. Scotland and Canada have the highest costs, and while the increase has been moderate in Canada in recent years, it has been very large in Scotland."
According to the report, Norway still holds a strong position as one of the most productive countries, but Chile has now regained its position as the most efficient producer of salmon.
Improved health in Chile
While Norwegian producers have costs of NOK 37.85 per kilogram in 2018 (harvested and packed salmon, excluding interest), Chilean producers are now down to NOK 35.40. This is approximately 6.5% lower than in Norway. There is also a marked change from the previous analysis, with figures from 2015, when Chile had a production cost 1 NOK higher than Norway.
"Chile has experienced a considerable improvement in biological results, clearly seen in costs. A particularly positive effect has arisen from the work aimed at reducing disease (SRS)", stated Nofima's Hermansen.
Faroes slip back
The Faroe Islands had a level of costs 2.5% above the level in Norway, with NOK 38.8 per kilo.
"The Faroe Islands' cost position has been weakened and is now slightly above Norway in level of costs. They have gone from having the best biological results by far to being more on the same level as Norway. They have had challenges both with the transition to very large smolt and the implementation of new lice treatment methods. However, there is still a gap up to Canada and Scotland, which have the highest costs," said Hermansen.
While the increase has been moderate in Canada in recent years, it has been very large in Scotland. Canada has costs of NOK 41.8 per kilogram (11% higher than Norway). Scotland had substantially higher costs than this, with NOK 48.2 per kilogram, or 28% above the Norwegian level.
Currently, it did not seem that Scotland and Canada could threaten Norway's competitive position, said the Nofima researchers.
Biological challenges
"In Canada, we also see a modernisation of the industry, and there is still considerable potential for growth, especially on the east coast", said Iversen.
Scotland has a few biological challenges, including gill problems.
Read the Nofima summary here.