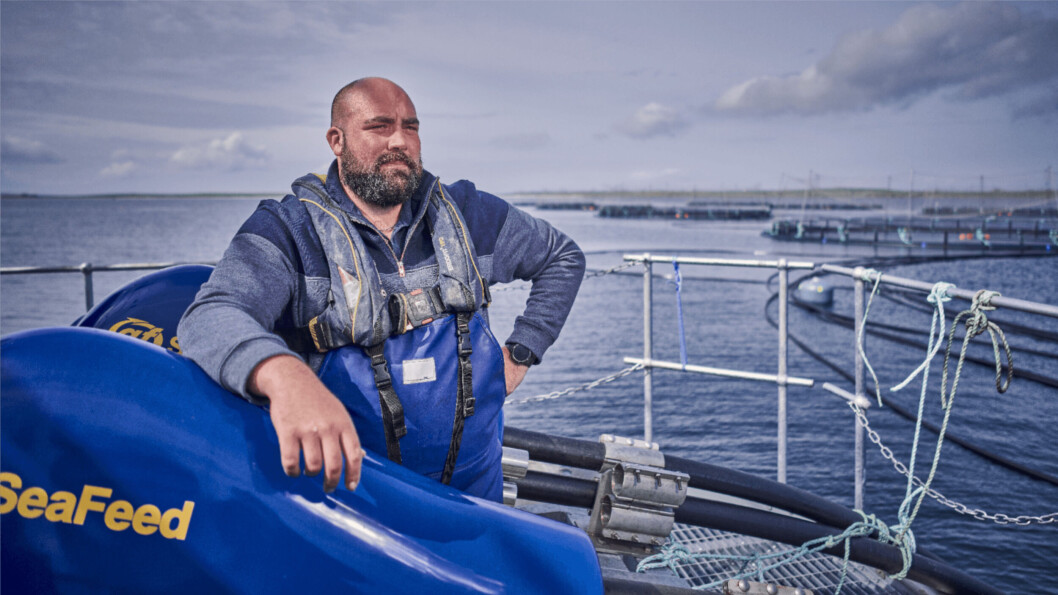 Cooke Scotland unveils 10th organic salmon farm
Salmon farmer Cooke Aquaculture Scotland today announced that its newest seawater site, at Bay of Holland in Stronsay, Orkney has become its tenth site to achieve Soil Association organic certification.
The statement was timed to coincide with the beginning of "Organic September", organised by the Soil Association to raise awareness of what it says are the many benefits of organic food and farming.
The Bay of Holland site, which comprises 12 pens of 100 metres in circumference and a 200-tonne feed barge from Inverness-based aquaculture supplier Gael Force, was constructed early this year and stocked with Soil Association organic-certified smolts that currently average 550g.
Cooke has around 40 seawater sites and its 10 organic sites – all in Orkney – make it the largest producer of organic Scottish salmon. Its customers include Waitrose, Marks & Spencer and Tesco.
'A premium product'
"It is fitting to mark the start of Organic September by confirming our newest seawater site has achieved Soil Association certification," Bay of Holland site manager Norman Peace said in a press release.
"We've been raising organic Scottish salmon consistently for more than a decade and this latest certification for Bay of Holland demonstrates our commitment to meeting the Soil Association's highest standards and producing a premium product that is enjoyed throughout the world."
Soil Association requirements for organic salmon farms include a maximum stocking density of 1%, and fewer lice treatments per cycle. Farmers generally achieve premium prices for organic produce.