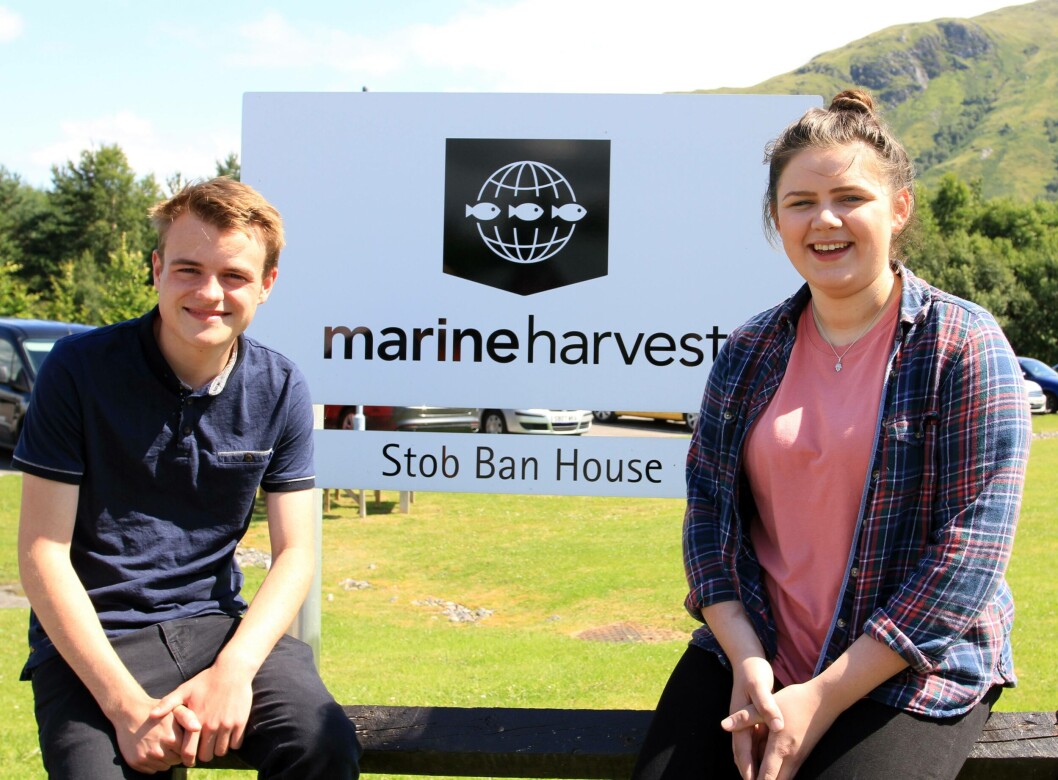 Lochaber pair net MH apprenticeships
Two Lochaber youngsters have become Marine Harvest Scotland's latest apprentices after a rigorous selection process.
Emily Connolly, 18, is to become an electrical apprentice, and Tommy Chisholm, 16, will be a mechanical apprentice.
Vicky Ferguson, Human Resources Manager at Marine Harvest Scotland, said: "We're thrilled to be able to offer Emily and Tommy the opportunity to develop their careers at Marine Harvest. Fish farming jobs used to be seen as unskilled work, primarily for men, but it's very different today. This is a thriving industry which supports a variety of different roles for both men and women.
"The level of interest we had in the apprenticeships shows it appeals to a wide range of young people. Our new recruits did very well to be selected and throughout their training they will learn skills which are in demand across the world."
Mechanical reasoning
Part of the selection process involved sitting a test with questions on topics including information technology, literacy, mechanical reasoning, and numeracy. Candidates were interviewed twice, with the second interview involving a tour of a site to give them a flavour of where they would be working.
Tommy and Emily started work last week and will have a few weeks' work experience before beginning part-time study at Inverness College UHI at the end of August.
Marine Harvest Scotland is also currently recruiting for staff for a fish feed plant being built at Kyleakin on Skye.