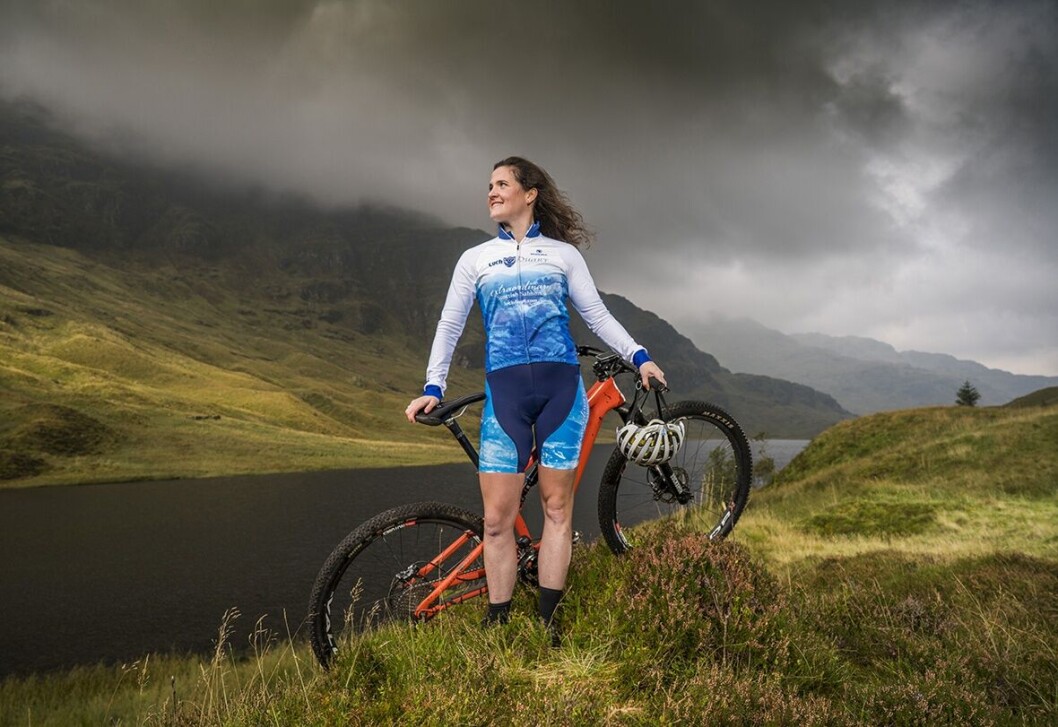 Loch Duart cyclist dressed to impress in races
Hebridean mountain biker Kerry MacPhee, currently in the top 5 in UK xc mtb (cross-country mountain bike) rankings, has unveiled her new Loch Duart branded kit.
MacPhee has enjoyed a successful mountain biking season which saw her win a British Championship silver medal, and recently win at the Cyclocross Lapierre Scottish CX League Round 3 race.
The 31-year-old has been sponsored by the Hebrides and Sutherland-based salmon farming business as its brand ambassador since 2014. This year, Loch Duart's sponsorship has increased significantly, funding her bid to win a place on the podium at next year's European Championships in Glasgow in August 2018.
Loch Duart managing director, Alban Denton, said: "We couldn't have found a better brand ambassador for Loch Duart than Kerry. A successful, locally-based athlete now competing on the world stage, who loves Scotland, relies on a high quality, healthy diet and has the ambition to take her passion for cycling to the very highest level."
Winning debut
MacPhee said: "I'm so proud to be part of the Loch Duart family and having their support over the last few years has helped take my competing to the next level. I premiered the new kit at the recent Lapierre Scottish CX League, my first cyclocross race of the season, and I won the race!"
Her achievements include winning the British Mountain Bike Marathon Championship in a 75km race in Selkirk, taking first place and the British title, crossing the line after 4hrs 31mins.
She was also International Island Games Champion in xc mtb and criterium mtb at the 2015 and 2017 editions in Jersey and Gotland in Sweden.
Loch Duart, which produces around 5,200 tonnes of salmon per year and employs 115 people, has an impressive 'palmarès' of its own. This year it has won Food & Drink Company of the Year at the Made in Scotland Awards, Foodservice Product of the Year at the Scotland Food & Drink Excellence Awards, and Regional Growth Business for Scotland & Northern Ireland at the Food and Drink Federation Awards.