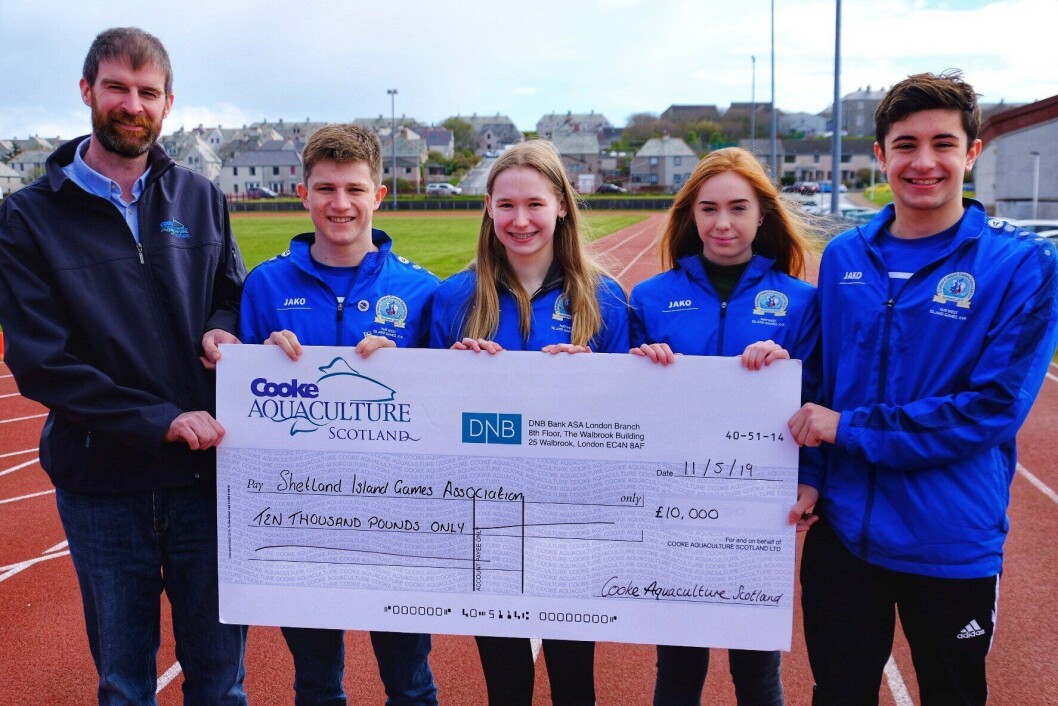 Cooke gives £20,000 to help islands athletes rock Gibraltar
Cooke Aquaculture Scotland has donated a total of £20,000 to be split equally between the Orkney and Shetland Island Games Associations. The funding will help assist the teams meet the costs of travel and accommodation at next month's Games in Gibraltar.
"Supporting the communities in which we operate is at the heart of what we do, so we're very proud to sponsor both the Orkney and Shetland squads through our community sponsorship scheme," said Cooke spokesperson Chris Duncan.
"We're delighted to be able to help the teams in this way and wish all of the athletes the best of luck at this major event. We look forward to hearing how the competitors get on in Gibraltar.
"Since the beginning of last year, our Community Donation scheme has donated around £170,000 to worthy causes in Orkney, Shetland and mainland Scotland. During that time, we've supported over 30 sports clubs on the Islands with donations totalling almost £50,000. It shows our commitment to supporting our communities and helps to encourage those to get out and get active."
87 from Shetland
Cooke is supporting Team Shetland as an associate sponsor, alongside Shetland boatbuilder Malakoff Limited, the official team sponsor.
Team Orkney is also benefiting from a £10,000 donation from another salmon farmer, Scottish Sea Farms, and both teams have NorthLink Ferries as travel sponsor.
Shetland is sending an 87-strong team of competitors and officials involved in nine sports to the Games, which run from July 6-12.
A total of 24 teams islands or island groups are taking part, with competitors coming from as far afield as the Falkland Islands and St Helena.
The 2019 Games will have a programme of 14 sports: athletics, badminton, basketball, beach volleyball, cycling, judo, sailing, shooting, squash, swimming, table tennis, tenpin bowling, tennis and triathlon.
The 2021 Games will take place in Guernsey, and in 2023 Orkney will host the event.