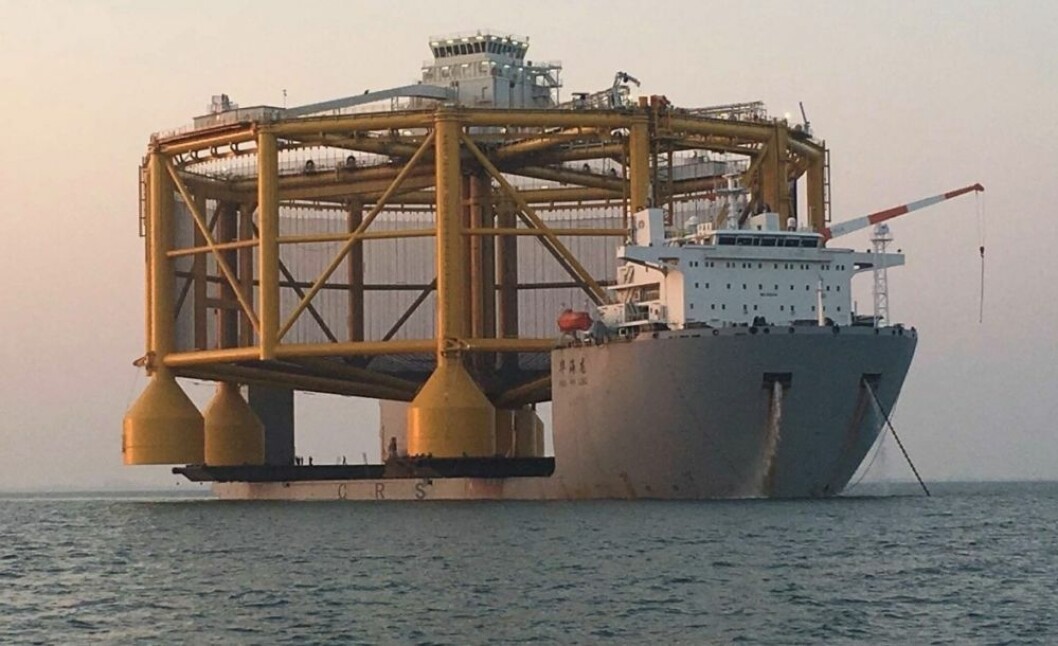 World's first offshore fish farm arrives in Norway
Salmar's giant Ocean Farm 1 fish farm has arrived in Norwegian waters following an 11-week journey from China.
The shipping vessel Hua Hai Long will transport the semi-submersible structure to Frøyfjorden this afternoon, according to Frøya.no.
The newspaper said Salmar hopes many people will take the opportunity to see it before it is transported to Frohavet, off the coast of Trøndelag, where it will be positioned in the future.
Built for Salmar by Wuchang Shipbuilding Industry Group in China's Shandong Province, Ocean Farm 1 left Qingdao City shipyard on June 17.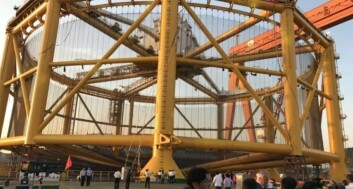 It is 110 metres wide, 68 metres high, can contain 250,000 cubic metres in volume and withstand magnitude 12 earthquakes. About 20,000 sensors allow the marine site to achieve complete automation in monitoring and feeding the fish. The farm can mature up to 1.5 million fish in 14 months. It is also equipped with a 360 degree revolving gate for cleaning fish nets and driving fish shoals.
Salmar, which owns 50 per cent of Scottish Sea Farms, was awarded the first development licences for the Ocean Farm 1 concept on February 28. The eight permits the company were granted are limited to 780 tonnes of salmon/trout each for a period of seven years.