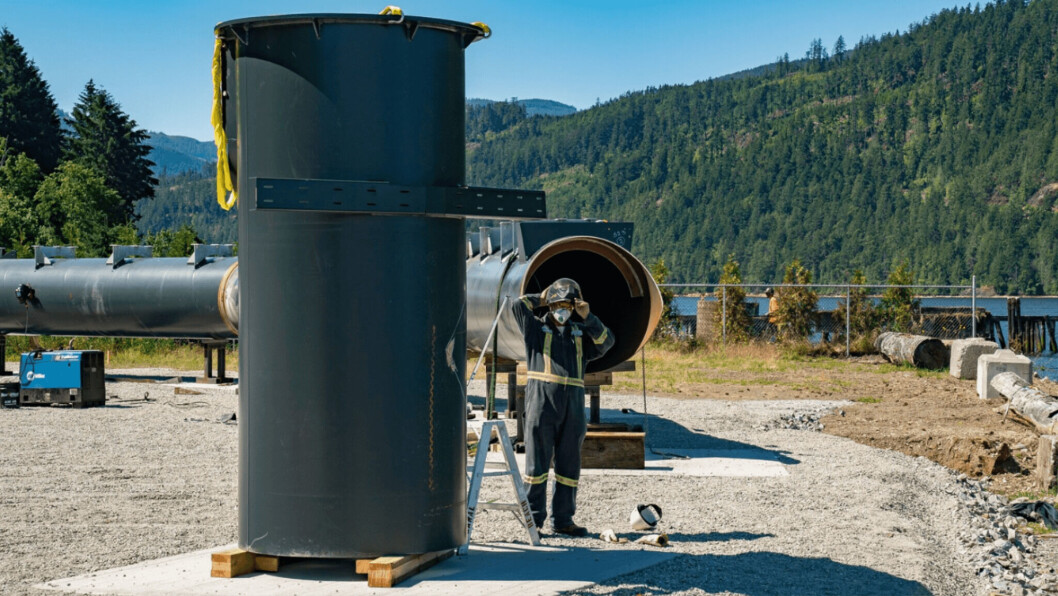 Cermaq's semi-closed cage takes shape in Canada
Salmon farmer Cermaq has released photographs of assembly work on the semi-closed containment system (SCCS) it is building in British Columbia, Canada.
"We are moving into our fourth week of assembly for our new semi-closed containment system in Port Alberni and things are starting to take shape as you can start to see the outer frame come together, and the first of four intake pump sections has been welded into place," said Cermaq in a Facebook post.
"Once completed - later this summer - the system will be barged to our Millar Channel farm site for final commissioning. We plan to stock the system in November, and harvest in the spring and summer of 2022."
Millar Channel is in Clayoquot Sound, off Vancouver Island.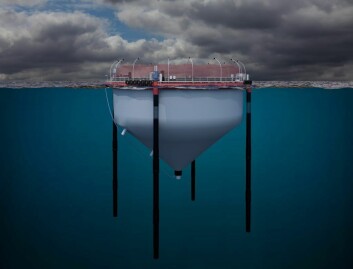 Four intakes
Components for the new style cage, designed and built by FiiZK in Norway, arrived in Canada earlier this month.
Water is pumped into the system through four screened seawater intakes and exits the bag through 12 deep level screened ports.
The bag remains pressurised through continuous and positive water flow.
"This will essentially eliminate lateral contact between wild and farmed salmon, which has benefits to both populations," said Cermaq Canada managing director David Kiemele last week.
Better growth
Semi-closed containment allows for greater precision in farming by controlling water temperature and dissolved oxygen and preventing sea lice and algae from entering the system, with seawater intakes below the top layers of the water column.
In trials with a semi-closed system in Norway, Cermaq found that fish within it showed consistently better growth, overall improved performance and almost no occurrence of sea lice.
Cermaq farms salmon in Norway, Canada and Chile. It is owned by Japan's Mitsubishi corporation.