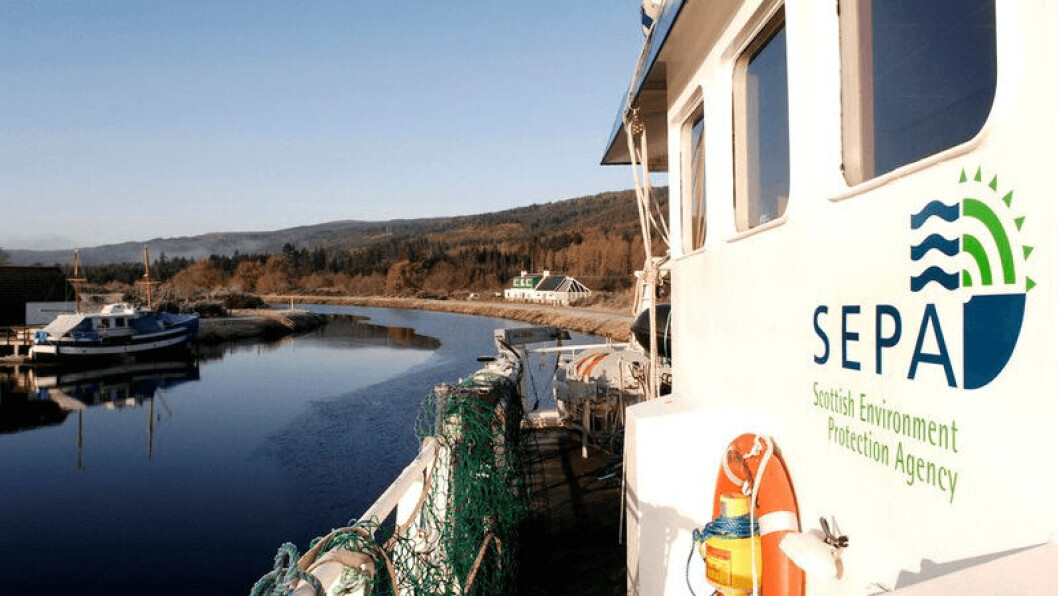 Feed or biomass? SEPA launches consultation on salmon farm size regulation
The Scottish Environment Protection Agency (SEPA) today launched an eight-week public consultation to help determine whether it uses biomass or feed limits, or some other method, to regulate fish farming's impact on the environment.
It follows a public consultation programme in late 2018, the publication of its Finfish Aquaculture Sector Plan and the introduction of its regulatory framework on June 1 this year.
In its initial consultation SEPA proposed changing from a limit on biomass to a limit on feed to regulate the amount of fish faeces a farm can release into the environment.
The new consultation explores the issue in greater depth.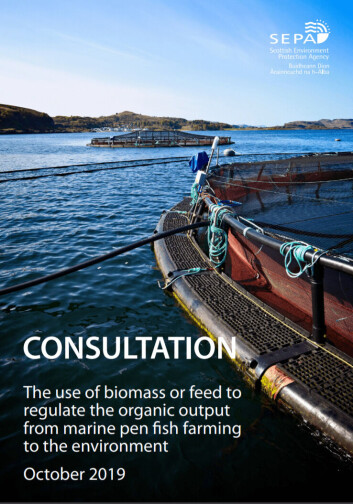 Proxy for pollutant load
SEPA has produced a consultation document, "The use of biomass or feed to regulate the organic output from marine pen fish farming to the environment", which explains that the open nature of cage nets means discharges cannot be measured in the same way they can from, for example, a factory chimney.
It therefore requires a "proxy for pollutant load". As the quantity of excreta produced by fish relates to both how much they eat and their size, this proxy can be either feed or biomass.
In the document's introduction, SEPA states: "When we consulted on the framework, we proposed using site specific limits on the quantity of feed that could be fed to farmed fish over a period of time as a means of controlling the quantity of organic wastes discharged.
Further discussion
"This would have represented a move from our existing regulatory controls which limit the quantity of organic wastes discharged by setting site-specific limits on the maximum weight of fish (biomass) that can be held on a farm at any one time.
"We had a number of responses about this. The responses were mixed and included requests for more detail about the use of feed; and further discussion with experts."
The introduction concludes: "We are interested in your views on the options we have identified; your suggestions on how to improve the use of either option [biomass or feed]; and details of any alternative options that you think would work as a regulatory control, including the reasons why."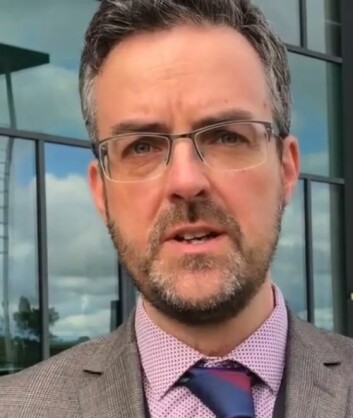 'Committed to listening'
SEPA's head of water and planning, David Harley, said in a statement: "Having done more science, more analysis and more listening than ever before over the last two years, including in our largest ever public consultation across Scotland, we launched our Finfish Aquaculture Sector Plan and a new, firm, evidence-based regulatory framework in June this year.
"This further consultation is focused on how we ensure that the organic load does not negatively impact local environments. We want to provide certainty and transparency to site operators, regulators and communities.
"We're committed to listening and to getting this right which is why we're asking for responses to options for approaches from the broadest possible group of stakeholders with interests in our regulation of the sector."
Anyone wishing to take part in the survey can do so here.