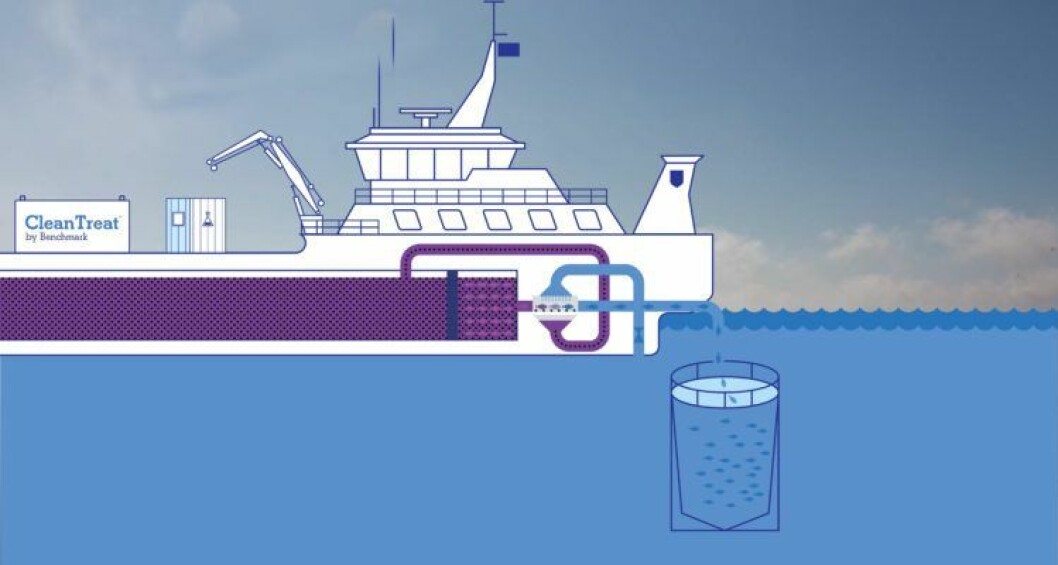 Benchmark raises £43m from share sale
Aquaculture health, nutrition and genetics business Benchmark Holdings today announced that it conditionally raised £43 million by selling shares through an open offer and a market placing.
The Sheffield-headquartered company's executive chairman, Peter George, said: "We are pleased to have raised the full amount envisaged under the open offer.
"The proceeds of the open offer and placing will in part be used to scale up CleanTreat as we prepare to launch BMK08, our novel medicinal treatment to combat sea lice, one of the main biological challenges in salmon farming. We are excited about the opportunity we now have to deliver Benchmark's enormous potential."
Successful trials
CleanTreat is used to remove all chemical and lice residues from water used to treat farmed salmon infested with lice.
It was designed for use with BMK08 – formerly called Ectosan – but can be used with other treatments. BMK08 must be used in conjunction with CleanTreat.
CleanTreat has been successfully trialled with farmers in Norway but does yet have permission for general use in either Norway or Scotland, where Benchmark says demand is high from salmon companies.