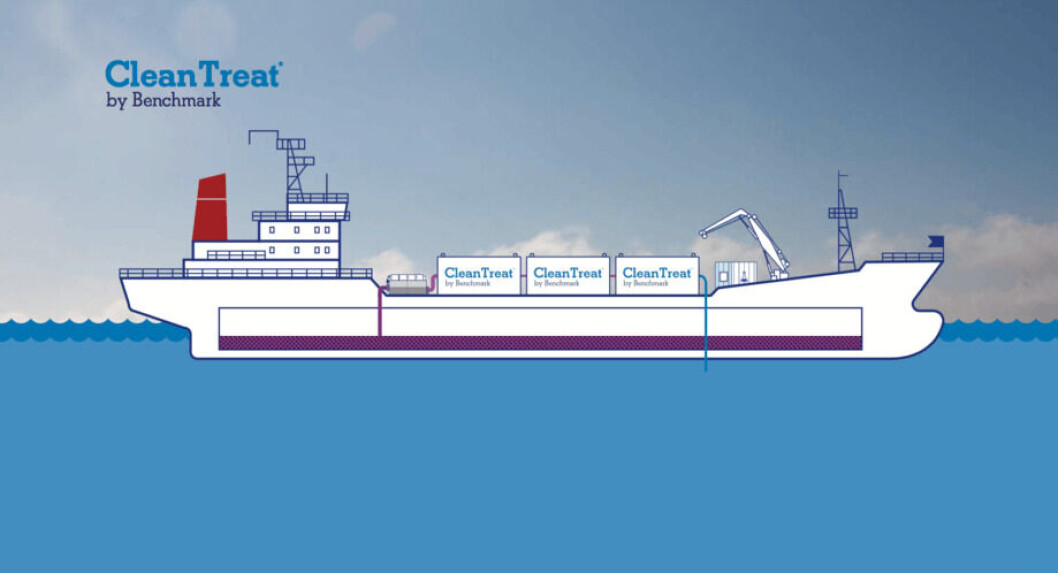 New lice treatment method close to commercial launch
Aquaculture biotechnology company Benchmark is on track to commercially launch its novel lice treatment for salmon in the second quarter of this year, it said in a financial report today.
Large-scale trials of Benchmark's BMK08 medicine and CleanTreat filtering system have proved the combination to be extremely effective against lice without impacting the environment. All traces of medicinal residues are removed from wellboat bath treatment water, along with lice egg strings, before it is returned to the sea.
In a report on the first quarter of its 2021 financial year, covering the three months ended December 31, 2020, Benchmark said it was progressing through the regulatory approval process for BMK08, building operational strength and capacity, and continuing to implement its commercial plan with firm interest from potential customers.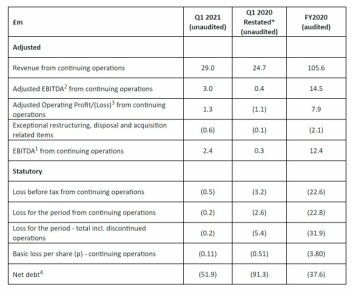 Second system
"Construction of a second CleanTreat system is expected to complete in line with our planned launch, positioning us for maximum utilisation of capacity in the months following the launch," wrote Benchmark.
"The next milestones towards commercialisation are the ratification of the Maximum Residue Level for food safety (MRL) in EU and Norwegian law and the Marketing Authorisation grant in Norway. All are progressing in line with expectations and we are planning to generate revenues in H2 FY 2021."
UK-headquartered Benchmark is launching BMK08 and CleanTreat in one country at a time, beginning with Norway, which has the biggest market.
The company reported a positive start to its financial year despite ongoing challenges from Covid-19. Trading in Q1 delivered an 18% increase in revenues and an uplift in adjusted EBITDA from £0.4m in Q1 2020 to £3.0m. This reflected both good trading performance and the benefits of ongoing cost control, said the company.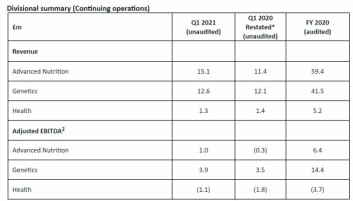 Improved profitability
Chief executive Trond Williksen said: "We have had a positive start to 2021 with good trading, improved Q1 profitability and delivery against our strategic priorities in each of our three business areas (genetics, health and advanced nutrition). The benefits of operating as a streamlined, increasingly integrated aquaculture business are starting to be realised.
"Our focus remains on becoming sustainably profitable, maintaining financial strength through the ongoing pandemic and continuing to invest selectively in our business to deliver future growth."
Resilient salmon industry
Benchmark said the salmon industry continued to be resilient through the ongoing pandemic, with continued investment in the emerging land-based salmon farming segment.
The shrimp market remained challenging due to Covid-19 lockdown restrictions, and the Mediterranean sea bass / bream market was stable.
Operational highlights in Q1 included the first local production of salmon eggs from Benchmark Genetics' new facility in Chile. And new client wins in the land-based salmon farming segment.