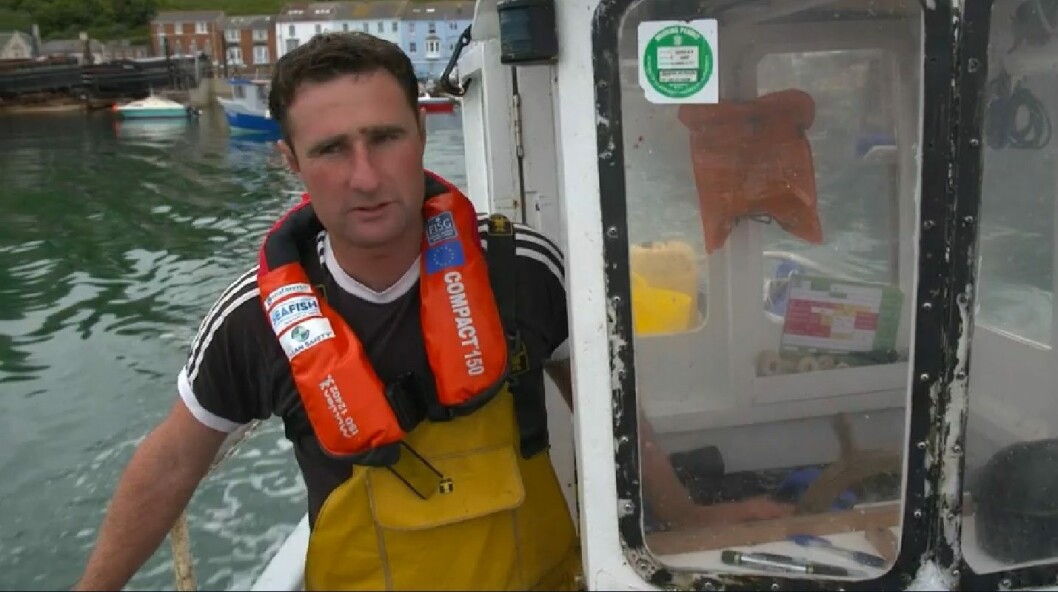 Loch Duart suspends supply of wrasse from boat filmed in 'no-take' zone
Sutherland and Hebrides salmon farmer Loch Duart has suspended supplies of ballan wrasse from a south of England fisherman after the BBC filmed him apparently breaching a voluntary conservation agreement by operating in a no-fishing zone.
Luke Copperthwaite, fishing out of Portland in Dorset, took programme maker Joe Crowley on his small boat to show how he used pots to catch some of the wrasse that Loch Duart uses as cleaner fish.
But Crowley and his camera crew later filmed Copperthwaite's boat being used for fishing for wrasse with a rod and line in one of five large no-take zones in the area.
Regulation welcome
In a statement, Loch Duart said: "Loch Duart has clearly stated its intention to fishermen and regulators alike that it seeks a sustainable fishery for wrasse. We are obliged to trust many suppliers to adhere to agreements and are disappointed about the allegations made of catching in a 'no-take zone'.
"This would have happened without our knowledge and Loch Duart suspends its supply from this boat while it investigates this incident. If the voluntary agreement moves to regulation that would be welcomed by Loch Duart as it passes the responsibilities of policing the fishery to the local regulators."
Lewis Bennett, cleaner fish coordinator for Loch Duart, also featured in the report, made for local south of England news and features programme Inside Out South.
He told Crowley: "The fishery in Scotland has been heavily fished for at least the last eight or nine years, so what we've been trying to do it take from a wide range around the whole of the UK, in lots of small other locations, and try and spread the load, rather than deplete stocks in localised areas."
Bennett added: "What we're trying to do is associate ourselves with good practices and making sure that all of our information is passed to the authorities to make sure we can monitor this fishery."
£17.50 per fish
According to the programme, Loch Duart last year bought about 65,000 live ballan wrasse, including 18,000 from Weymouth and Portland and 6,500 from Cornwall, at £17.50 per fish.
Crowley pointed out that Loch Duart only accounts for 2-3% of Scottish salmon production, and that it was not known how many wild cleaner fish the industry as a whole takes every year. He didn't mention the use of farmed lumpfish by other farmers or the number of farmed wrasse now being used.
The journalist, who lists fishing among his hobbies, is a familiar face to fish farmers. He reported on the level of salmon farm mortality and mort removal by road for The One Show in December and returned to salmon farming to report on lice- infested wild salmon trapped by low water levels in a shore pool at the mouth of a Hebrides river in September. Local anglers blamed nearby fish farms for the lice.
"Having seen wrasse caught here, in a no-take zone, there are questions over how sustainable this live fishery actually is," concluded Crowley. "Clearly there is good money to be made, but it doesn't seem there's always the same incentive to follow the rules."