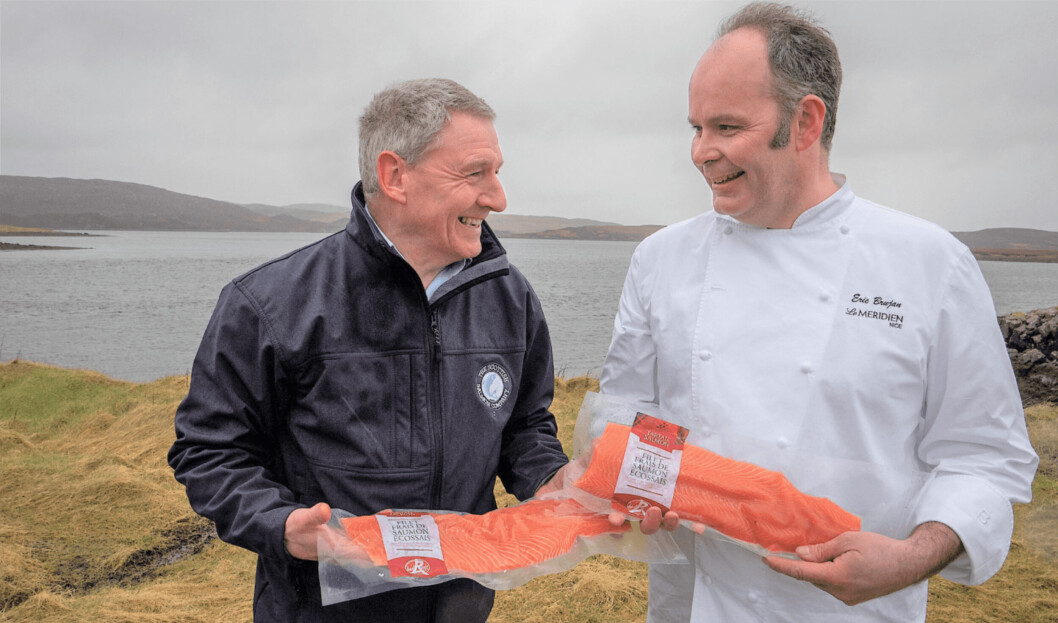 French shoppers say 'oui' to 'wee' fillet
A restaurant-quality fillet that can be enjoyed at home has given the Scottish Salmon Company an increasing hold in the French retail market.
SSC's vacuum-packed Tartan Salmon Label Rouge 'wee' fillet was designed specifically to satisfy the high demands of French consumers and is being sold by the Cora chain, which operates around 60 superstores throughout the country.
The product was launched before the Covid-19 pandemic shut down the food service sector and many export markets, and was not a direct response to the coronavirus crisis. Nevertheless, the retail market has become increasingly important to Scottish salmon producers because of the effects of the measures necessary to stop the spread of the virus.
Demand developing
SSC said it has already been successful in securing sales of the fish and that demand was developing every week.
The 'wee' fillet has the backing of Eric Brujan, executive chef at Le Meridien Hotel in Nice, who uses SSC's Native Hebridean salmon strain in the hotel's restaurants and visited SSC sites in the Hebrides earlier this year.
"With the launch of the Tartan Salmon Label Rouge 'wee' fillet, more French people will be able to experience this quality in their own homes, which is fantastic news for any food lover," said Brujan.
Growth market
SSC director Su Cox said: "France has been a key growth market for us for many years, therefore launching our Tartan Salmon Label Rouge 'wee' fillet specifically to meet the demand from French consumers was a natural next step."
The company, now owned by Faroese salmon farmer Bakkafrost, has placed a great emphasis on overseas sales, exporting globally to 26 countries from North America to the Far East.