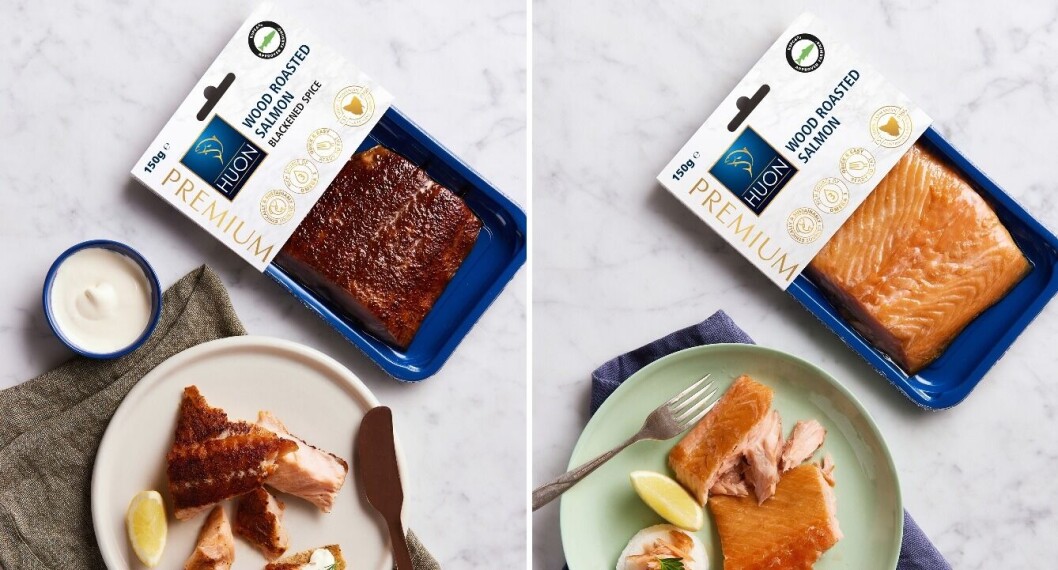 Huon strikes gold at Tasmanian food awards
Two smoked salmon products produced by fish farmer Huon Aquaculture have won gold awards at the 2022 Royal Tasmanian Fine Food Awards, with a further two products gaining a silver award.
The Tasmanian salmon producer struck gold for its Chef Series Banquet Slice Tasmanian Cold Smoked Salmon and its Premium Wood Roasted Salmon Blackened Spice Hot Smoked Salmon.
The Brazilian-owned company's Premium Cold Smoked Salmon and Premium Wood Roasted Salmon earned silver awards.
'Love and belief'
Huon's sales and marketing general manager, Natalie Isaac, said: "We strive to do our best and produce premium quality salmon for customers around the globe, because of a genuine love and belief in the product.
"We are extremely proud that our locally produced products are considered of such high grade by so many local, national and international judges."
Isaac added that Huon remains the only seafood producer in Australia to be included in RSPCA's Approved Farming Scheme.
"We have the lowest stocking density in Australia, giving our fish space to swim effortlessly and perform natural schooling behaviour, plus we pioneered farming in offshore sites to provide fish with access to high oxygen water," said the marketing boss.