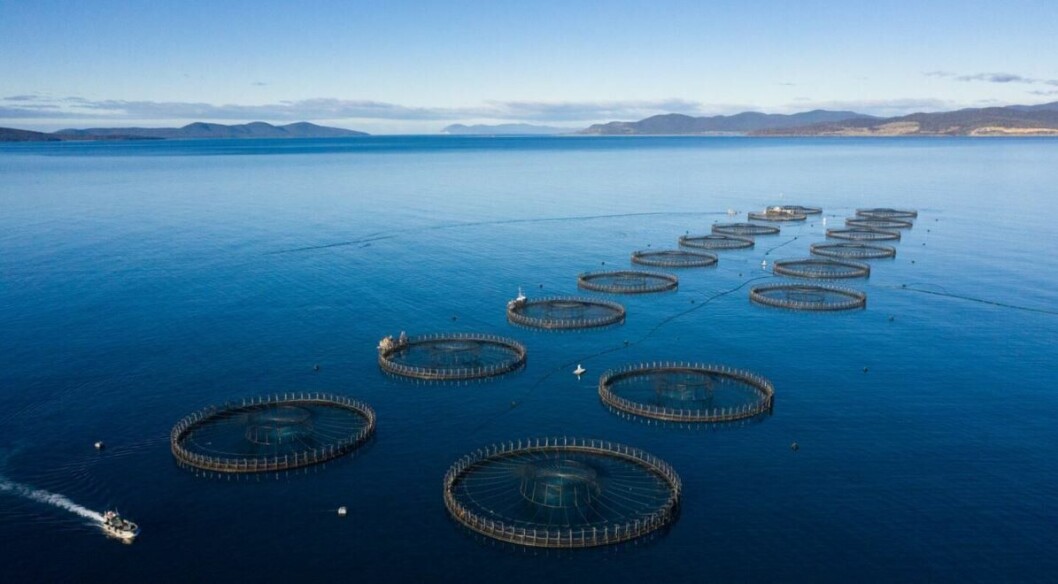 Aussie salmon farmer Tassal rejects Cooke takeover offer
Tasmanian salmon and prawn producer Tassal Group has rejected an increased A$1.04 billion (£589 million) takeover offer from family-owned Canadian fish farmer Cooke Inc.
The offer made yesterday came the day after Cooke's acquired a 5.4% stake in the Australian company. Cooke offered A$4.85 per share, a 22.2% premium to the stock's last closing price of A$3.970.
In a stock market announcement, Tassal said Cooke's offer was its third, following previous attempts to buy the company for A$4.67 and A$4.80 per share.
An independent future
Tassal said the latest offer did not reflect the fundamental value of its business and was not in the best interests of shareholders.
"The Company's Board of Directors believes Tassal has an attractive independent future and is well positioned to deliver growth in shareholder value," stated Tassal. "The Board of Directors and management team remain focused on building on the company's long history and delivering on our strategic objectives."
Maximised volumes
Cooke said its latest offer of A$4.85 per share represents a premium of 35.1% to the A$3.59 closing price of Tassal shares on May 26, the last trading day before the date of the first indicative takeover proposal.
"[The offer] is an attractive premium considering Tassal's salmon volumes have been maximised given restrictions on new marine farming leases," added Cooke, referring to Tasmania's moratorium on new farms.
"Cooke's intent is to engage the Tassal board of directors to provide shareholders with a transaction capable of being completed."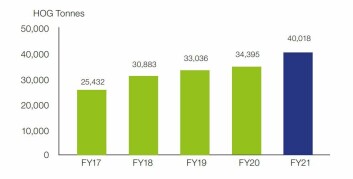 More volume, lower costs
Tassal produced 40,081 gutted weight tonnes of Atlantic salmon in the full year to 30 June 2021 (FY21), a 16.3% increase on the previous year, underpinned by improved survival and feed conversion rates.
It reduced costs by A$0.33 per kilo through infrastructure grades and operation optimisation.
Tassal also produced 3,915 tonnes of prawns in FY21, an increase of 51%, and achieved cost savings of A$1.45 per kilo.
Revenue increased to A$594 million from A$562.5m in FY20, but profit after tax fell from A$64.2m to A$48.3m.
Cooke keen on Tasmania
Last year Cooke made an attempt to buy Tasmanian salmon farmer Huon Aquaculture, which instead sold out to Brazilian meat processing multinational JBS. Australian news outlet The Mercury reported at the time that Melbourne-based corporate advisory firm Kidder Williams, headed by investment banker and former Tassal owner David Williams, has been appointed to advise Cooke.
Cooke Inc is based in New Brunswick, and its operations encompass Atlantic salmon, sea bass and seabream farming, wild fishery divisions, and one of Latin America's biggest prawn farms. It has more than 10,000 employees in 10 countries, including the United States, Scotland, Costa Rica and Chile. According to statistics in salmon farmer Mowi's industry handbook, Cooke was North America's largest Atlantic salmon producer in 2020, harvesting 56,000 gutted weight tonnes. It also harvested 26,000 gwt in Scotland, where it has salmon farms in Orkney and Shetland.