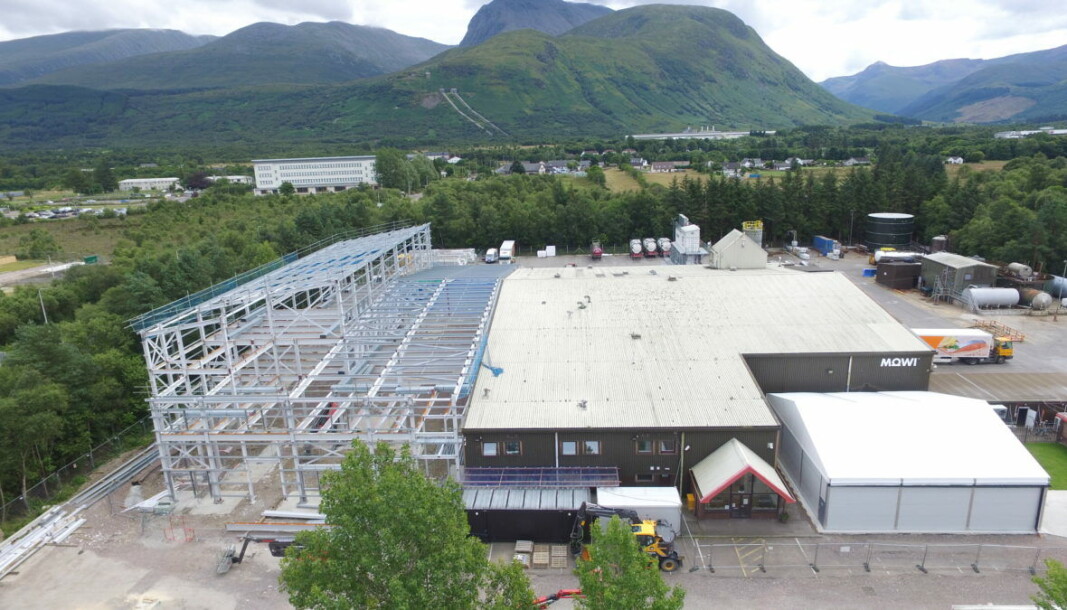 Aquascot and Mowi net UK government cash boost
Companies awarded £3.7m and £2m respectively to expand salmon processing facilities
Two Scottish salmon processing facilities have been awarded UK government grants totalling more than £5.7 million to help the meet the costs of expansion.
Waitrose supplier Aquascot was awarded £3.7 million to build a new, sustainably designed salmon processing facility adjacent to its existing salmon and trout facility at Alness, Ross-shire, and to install state of the art equipment.
The project will double production capability and reduce carbon emissions for the employee-owned business.
Meanwhile, Mowi Scotland has been given just over £2 m towards the £15 m cost of extending its Blar Mhor primary processing plant at Fort William.
£100m for infrastructure
The grants are part of £20 m in funding that has been awarded to companies as part of a £100 m investment in infrastructure through the UK Seafood Fund. A further £30 m is being made available today for infrastructure projects as the latest round of funding opens for bidding.
Scott Nolan, Mowi Scotland operations director processing and sales (UK and Ireland), said: "The upgrade to our salmon processing plant in Fort William, Scotland, is vital to ensuring the UK remains competitive in a very global seafood market.
"The UK Seafood Fund Infrastructure Scheme comes at an important time, helping to safeguard and grow our domestic food supply as well as securing local jobs in rural communities."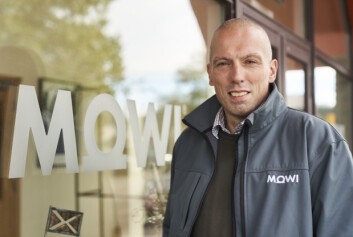 The expansion by Norwegian-owned Mowi, which is Scotland's largest salmon farmer, will enable the facility to process and pack 200 fish per minute and increase processing capacity to more than 80,000 tonnes per year.
The project will also reduce the number of single use polystyrene boxes by 40% by 2026 and introduce automation to reduce manual labour, contributing to the health, safety and wellbeing of employees on the site.
Mackerel and herring
Other beneficiaries of the first round of funding include Peterhead-based Denholm Seafoods Limited, which has been granted £2.9 m as part of a £30 m strategic development to increase production and freezing throughput of mackerel and herring landed at the Aberdeenshire fishing port.
UK government minister for Scotland John Lamont said: "It's fantastic to see Scottish expertise securing a share of this multi-million-pound UK government funding. From substantially increasing the production of mackerel and herring in Peterhead, to speeding up the processing and sale of salmon from the West Highlands, the investment will boost innovation and sustainability."
In Grimsby, HSH Cold Stores Limited has been granted £5 m as part of a £33 m cold storage and logistics project, and JCS Fish Limited has been awarded £2.4 m to develop a state-of-the-art 2,000m² fish processing factory with integrated smokehouse. The project will create an estimated 32 direct jobs and 80 indirect jobs in a deprived region.
Cornish processor Falfish Ltd has been granted £3.2 m to transform how it grades, freezes and packs pelagic fish, and Shoreham Port near Brighton was awarded over £500,000 to transform a dry dock into a modern facility to provide essential maintenance services to the local fishing fleet.